If you came to this page directly and do not see a navigation frame on top, please go to the home page.
| | |
| --- | --- |
| DEUTSCHLAND | GERMANY |
| Bundesland: Nordrhein-Westfalen | North Rhine-Westphalia |
| Regierungsbezirk: Arnsberg | |
| Kreis: Märkischer Kreis | |
map →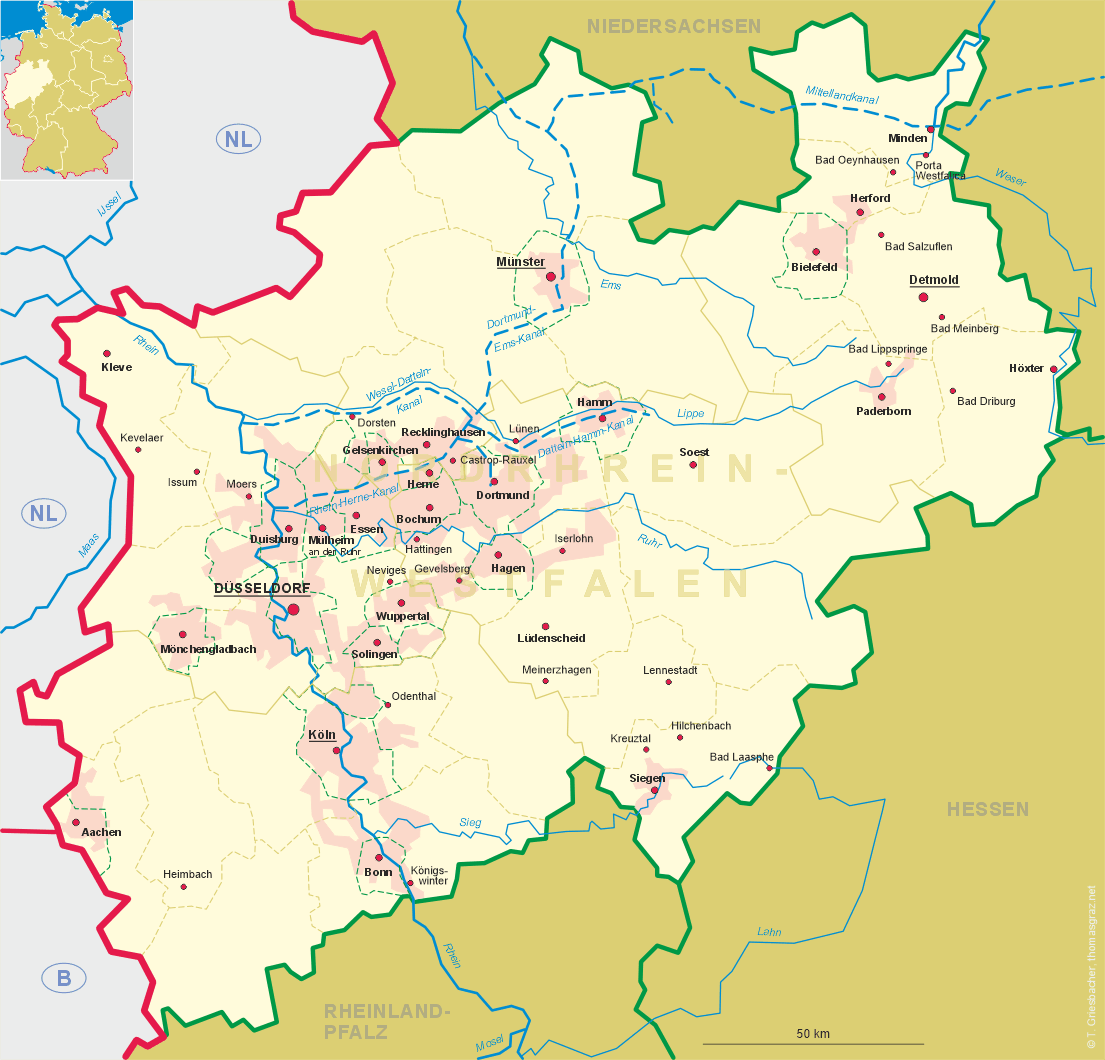 Lüdenscheid
• lv: Lindenšeide
• sr: Лиденшајд
• ru, uk: Люденшайд
Lüdenscheid is situated at an elevation of 423 m on the saddle of the watershed between the Lenne and Volme rivers which both empty into the Ruhr river, with three smaller valleys leading to them. Lüdenscheid is the seat of the administration of the district Märkischer Kreis. The municipality has a population of about 73,200 (2016).
While first settlement in the Lüdenscheid area is confirmed for the 9th century, the first mention of Luidolvessceith as a village was made in 1067 and as a little town (oppidum) in 1278. In the 15th and 16th century Lüdenscheid was a member of the Hanseatic League of trading towns. Since 1609 the town belonged to the Electorate of Brandenburg, the later Prussia. In 1815 it became part of the new Prussian Province of Westphalia, and 1975, with the creation of the Märkischer Kreis, became seat of its administration. In 1898 the aluminium framework of the first Zeppelin airship was built in here.

[https://de.wikipedia.org/wiki/Lüdenscheid, https://en.wikipedia.org/wiki/Lüdenscheid]

---