If you came to this page directly and do not see a navigation frame on top, please go to the home page.
| | |
| --- | --- |
| DEUTSCHLAND | GERMANY |
| Bundesland: Niedersachsen | Lower Saxony |
| Landkreis: Leer | |
map →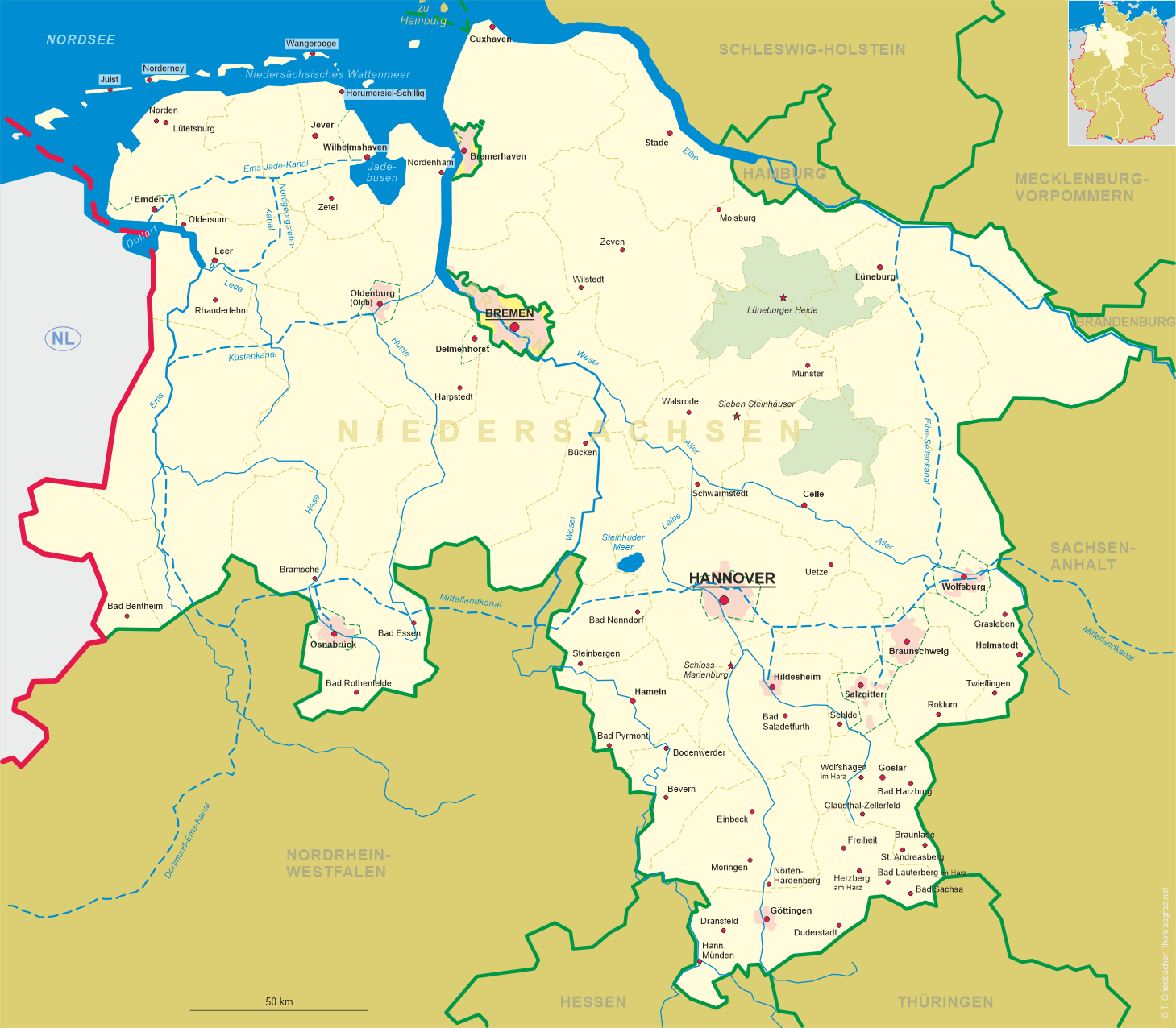 Oldersum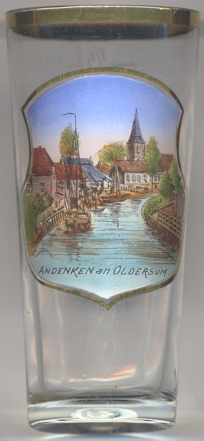 Oldersum is situated at an elevation of 3 m at the mouth of the canal Oldersumer Sieltief ito the river Ems between the towns of Emden, Leer and Aurich. The village has a population of about 1,500 (2016) and is part of the municipality Moormerland.
It is likely that Oldersum was founded in the 8th century. Oldersem was first mentioned in a document dating from 1381. In the 15t century it already was a market town. In 1631 the overdebdted Oldersum domain was sold to the city of Emden. Together wit the entire East Frisia regian it became part of Prussia in 1744. In 1932 it became part of the newly formed district Leer. On 1 January 1973 the communities of Boekzetelerfehn, Gandersum, Hatshausen, Jheringsfehn, Neermoor, Oldersum, Rorichum, Terborg, Tergast, Veenhusen and Warsingsfehn were merged into the new single municipality Moormerland.
The

church [backgroud right] was originally built in 1400 in Gothic style, presumably in place of an older wooden chapel. In 1526 it was the site of a dispute which became important for the Reformation in East Frisia. Since then, the majority of Oldersum is Protestant. The church was rebuilt in 1922–1923. A new, separate, bell tower was built in 1956.

[https://de.wikipedia.org/wiki/Oldersum; https://de.wikipedia.org/wiki/Moormerland; http://www.euhausen-klaus.de/bildergalerie.html]

---