If you came to this page directly and do not see a navigation frame on top, please go to the home page.
| | |
| --- | --- |
| ČESKÁ REPUBLIKA | CZECH REPUBLIC |
| Středočeský kraj | Central Bohemia region |
| Okres: Nymburk | |
map →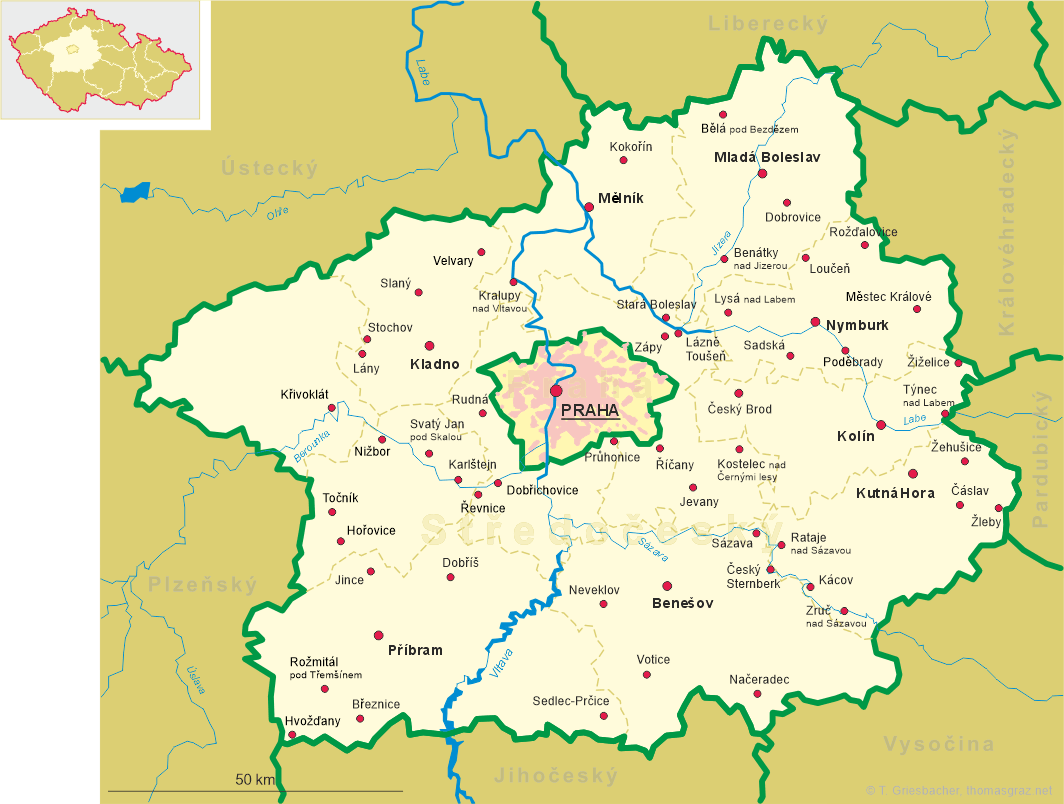 Rožďalovice
• de: Rozdalowitz
• sr: Рождјаловице
• ru: Рождяловице
Rožďalovice is situated at an elevation of 198 m on the river Mrlina in the north of the district Nymburk of Central Bohemia. The municipality has a population of about 1,600 (2018).
The earliest known written document referring to Rožďalovice dates from 1223/1226. In 1340 it became a town. From th second half of the 15th century until 1622 it was in possession of the Křinecký z Ronova, from 1622 until 1760 it belonged to the Waldstein ('Wallenstein', Valdštejnové, z Valdštejna) and from 1815 until 1930 it was part of the possessions of the princes Lobkowitz (Lobkowicz, Lobkovic). In 2009 the municipality obtained the official status of a town.
The

church of St. Havel [background centre] was built in 1726–1733 in Baroque style in place of an older, Gothic, church. Major reconstructions took place in 1836–1838. Since 1958 ithe church and the deanery building are preserved as a cultural monument of the Czech Republic.

[https://de.wikipedia.org/wiki/Rožďalovice; https://cs.wikipedia.org/wiki/Kostel_svatého_Havla_(Rožďalovice)]

---