If you came to this page directly and do not see a navigation frame on top, please go to the home page.
| | |
| --- | --- |
| DEUTSCHLAND | GERMANY |
| Bundesland: Freistaat Bayern | Bavaria |
| Regierungsbezirk: Niederbayern | |
| Landkreis: Landshut | |
map →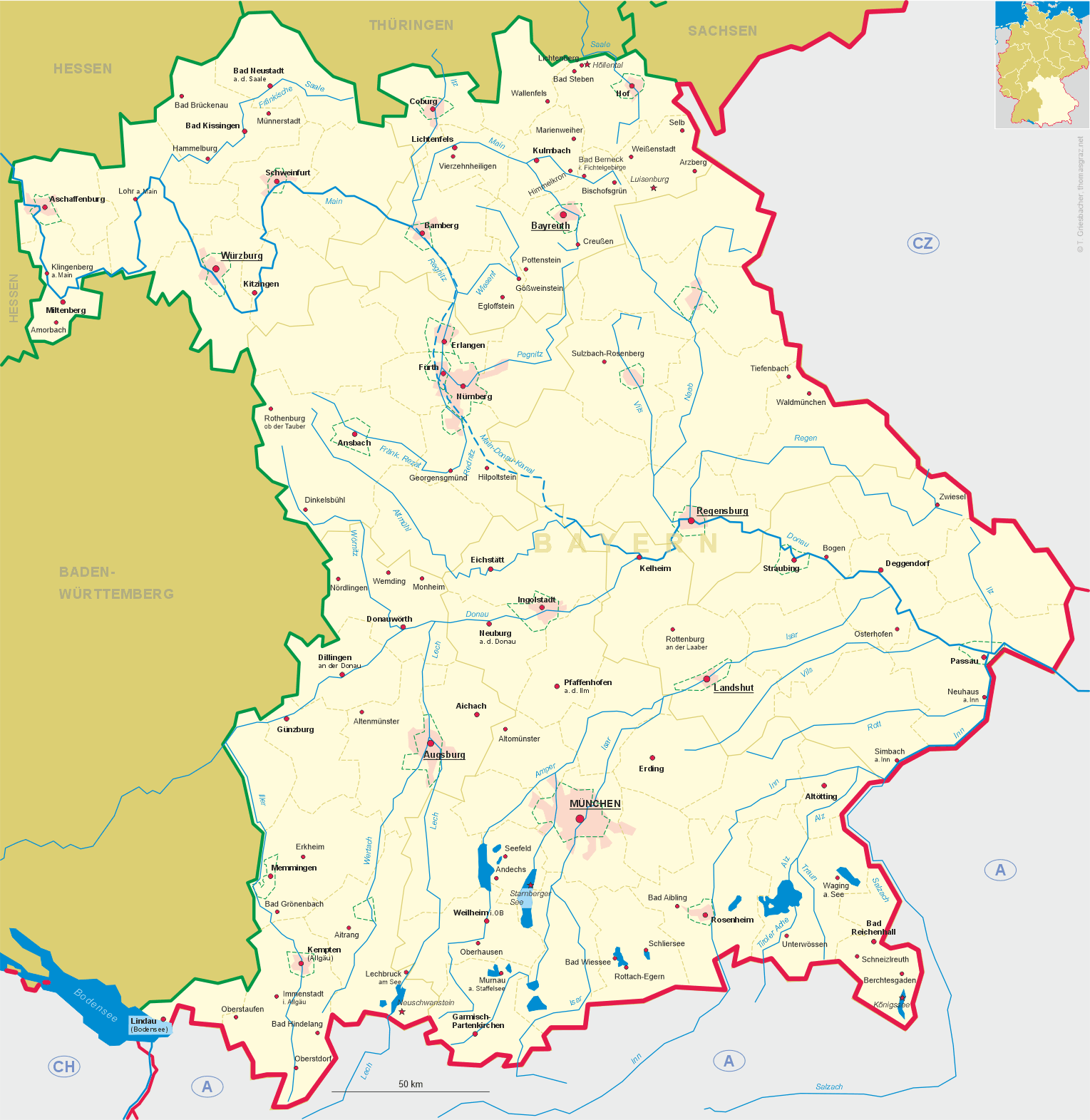 Rottenburg an der Laaber
• lv: Rotenburga pie Lāberes
• sr: Ротенбург ан дер Лабер
• uk: Роттенбург-ан-дер-Лаабер
• ru: Роттенбург-ан-дер-Лабер

Rottenburg an der Laaber is situated at an elevation of 453 m on the river Gro&stzlig;e Laaber, about 21 km northwest of the district town, Landshut. The municipality has a population of about 8,100 (2017).
During Roman times a fort was built here to protect the road to Regensburg. During the following centuries, especially after 1100, the fort was enlarged into a mighty castle. When the counts of Moosburg-Rottenburg became extinct in 1279, their possessions were inherited by the Wittelsbach dukes of Lower Bavaria who resided in Landshut. In 1378 Rottenburg obtained the privileges of a market town. Rottenburg suffered heavily during the Thirty Years' War (1618–1648) and als was hit by the consequences of the War of the Austrian Succession (1740–1748). Within the kingdom of Bavaria Rottenburg became the seat of a district in 1862. The railway line from Landshut to Rottenburg was opened in 1900. In 1971 Rottenburg obtained the official status as a town. In 1972, the district Rottenburg was dissolved and was incorporated into the district Landshut.
The

city parish church Sankt Georg [left] was built in 1868–1869 in Gothic revival style. The earliest mention of a church in this place dates from 1397.

[https://de.wikipedia.org/wiki/Rottenburg_an_der_Laaber]

---