If you came to this page directly and do not see a navigation frame on top, please go to the home page.
| | |
| --- | --- |
| SVERIGE | SWEDEN |
| län: Stockholms län | |
map →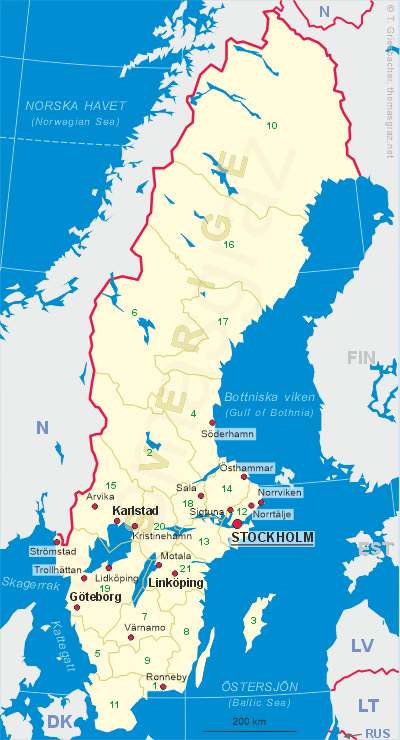 Sigtuna
• ru: Сигтуна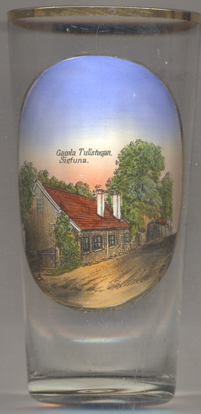 Sigtuna is situated on a bay of Lake Mälaren, about 50 km northwest of Stockholm. It is the namesake of the municipality even though the seat is in Märsta. Modern-day Sigtuna developed approximately 4 km east of Old Sigtuna, a harbor town that was established around 980 AD. Sigtuna is, despite its small population (9,100 in 2015), for historical reasons often still referred to as a stad. Statistics Sweden, however, only counts localities with more than 10,000 inhabitants as stads (a designation that encompasses both towns and cities).
Sigtuna (Sigituna in the old times) was founded on what was then the shore of Lake Mälaren just over 1,000 years ago. It took its name from an ancient royal estate, Fornsigtuna ('Old Sigtuna') several kilometers to the west. Various sources claim King Erik the Victorious as founder while others claim King Olof Skötkonung. It operated as a royal and commercial centre for some 250 years, and was one of the most important cities of Sweden. During a brief period at the end of the 10th and beginning of the 11th century, Sweden's first coins were minted here. St. Mary's Church, built in the 13th century by the Dominican order as a monastery church, still remains largely intact. Many church and monastery ruins still stand, including St. Pers Church dating from the 1100s, St. Olof Church dating from around the middle of the 11th century and St. Lars Church dating from the middle of the 13th century. However, Sigtuna slowly lost its importance during the 13th century due to navigability problems caused by post-glacial rebound. In the late 19th century, it still only hosted about 600 people, and was the smallest town in Sweden. The town remained insignificant until the second half of the 20th century. Much of the population growth can be related to Stockholm Arlanda Airport situated some 10 km from Sigtuna.
Glass no. 3657 [left] shows a view of the

old customs house (labeled in Swedish Gamla Tullstugan).

[https://de.wikipedia.org/wiki/Sigtuna, https://en.wikipedia.org/wiki/Sigtuna]

---