If you came to this page directly and do not see a navigation frame on top, please go to the home page.
| | |
| --- | --- |
| ÖSTERREICH | AUSTRIA |
| Bundesland: Niederösterreich | Lower Austria |
| Bezirk: Amstetten | |
map →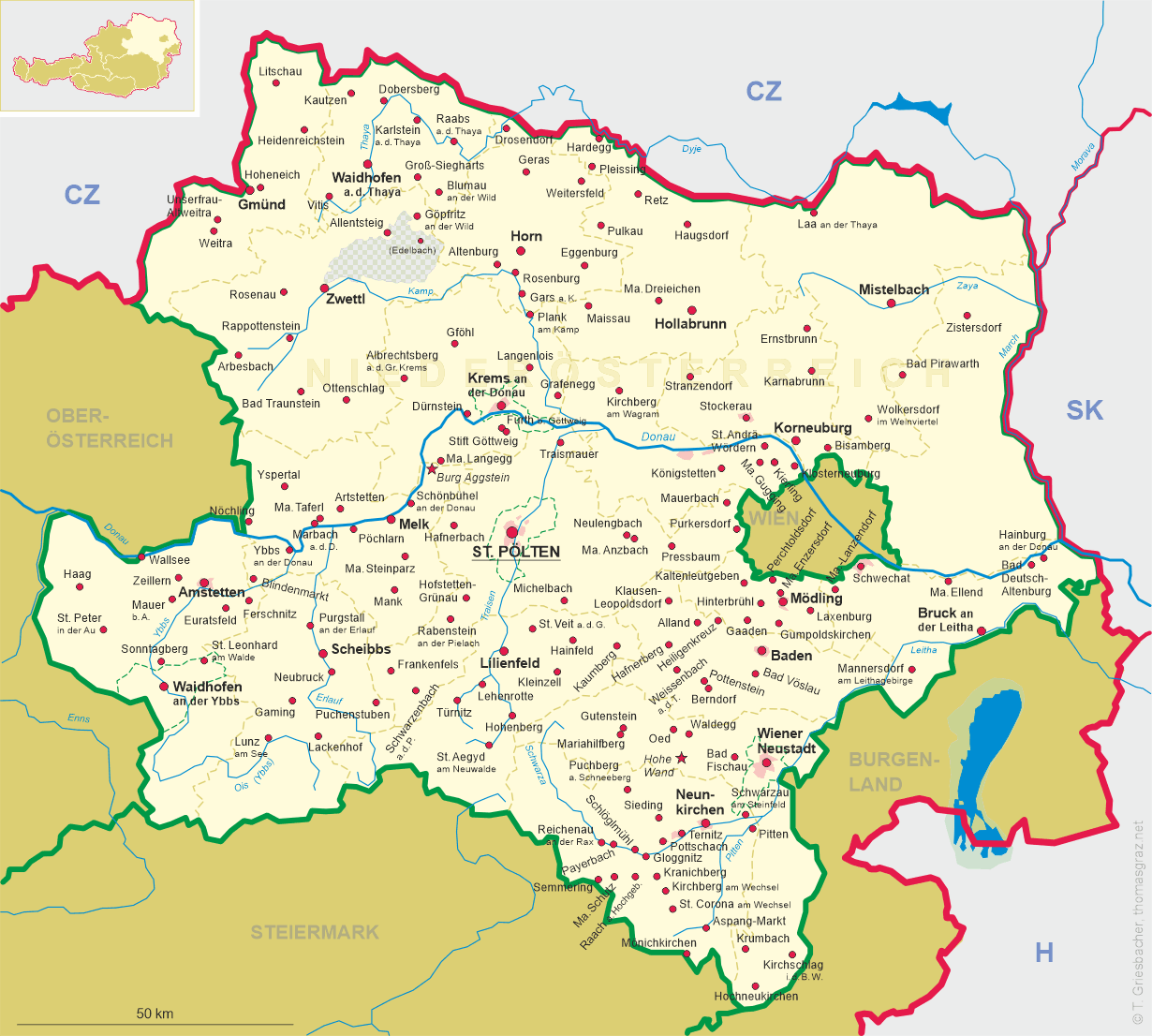 Haag
• lt: Hagas
• ru: Хаг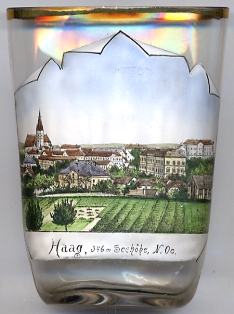 Haag is istuated at an elevation of 346 m in the Mostviertel region of western Lower Austria. It was first mentioned in a document of 1061/62. The rights as a market town, which must have existed already prior to 1280, were renewed in 1431. Important economic factors for Haag were clothmaking and dying which began in 1544. The trading privilege for iron from Innerberg (today Eisenerz) in Styria dates from 1557. The status of a town was obtained in 1933. The municipality consists of the cadastral districts Edelhof, Gstetten, Stadt Haag, Heimberg, Holzleiten, Knillhof, Krottendorf, Porstenberg, Radhof, Reichhub, Salaberg and Schudutz.
The

parish church Sankt Michael [left] was built in the 15th century in Late Gothic style in place of an older, Romanesque church. The chancel and tower were completed in 1433/1435. The staggered church (the nave is 5 m higher than the aisles) has a reticulated rib vaulting. The tower was fortified prior to the completion of the church in 1485, and was heightened for the first time in 1564. The original Gothic interior decoration was removed almost completely (with the exception of the baptismal font) when the church was remodelled in Baroque style in 1743–1745. The Baroque interior decorations were removed themselves in the late 19th century (1890–1893) when the church was redecorated in Neo-Gothic style. At the same time, the church tower (now 63.5 m) received a new, tall, Neo-Gothic roof. During a complete renovation in 1969/70 the Neo-Gothic interior decorations were removed.

---