If you came to this page directly and do not see a navigation frame on top, please go to the home page.
| | |
| --- | --- |
| ITALIA | ITALY |
| regione: Trentino - Alto Adige | South Tyrol |
| Provinz/provincia: Bozen / Bolzano |   |
map →
Fischleintal / Val Fiscalina
• de:
Fischleintal • it:
Val Fiscalina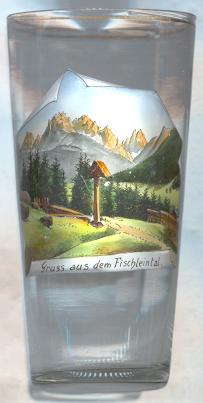 The Fischleintal (Val Fiscalina) is one of the most beautiful and romantic valleys in the eastern Dolomites. It is situated an an elevation of about 1,400 to 1,500 m between the Rotwandspitze (Zehner; Croda Rossa, 2,965 m) in the east and the Dreischusterspitze (Punta Tre Scarperi, 3,152 m) to the west. The southern end of the valley is marked by the three mountains Elferkofel (Cima Undici, 3,092 m), Zwölferkofel (Cima Dodici, Cima dei Toni, 3,094 m) and Einserkofel (Cima Una, 2,698 m), lovingly called 'Sextener Sonnenuhr' (Meridiana di Sesto; Sexten/Sesto sun-dial). At the foot of the Einserkofel the valley divides into the Bacherntal (Val Fiscalina Alta), leading further south, and the Altsteintal (Val Sassovecchio). The Altsteintal leads further up west towards the Drei Zinnen (Tre Cime di Lavaredo) and the Paternkofel (Paterno or Monte Paterno).

---