If you came to this page directly and do not see a navigation frame on top, please go to the home page.
| | |
| --- | --- |
| ÖSTERREICH | AUSTRIA |
| Bundesland: Niederösterreich | Lower Austria |
| Bezirk: Gänserndorf | |
map →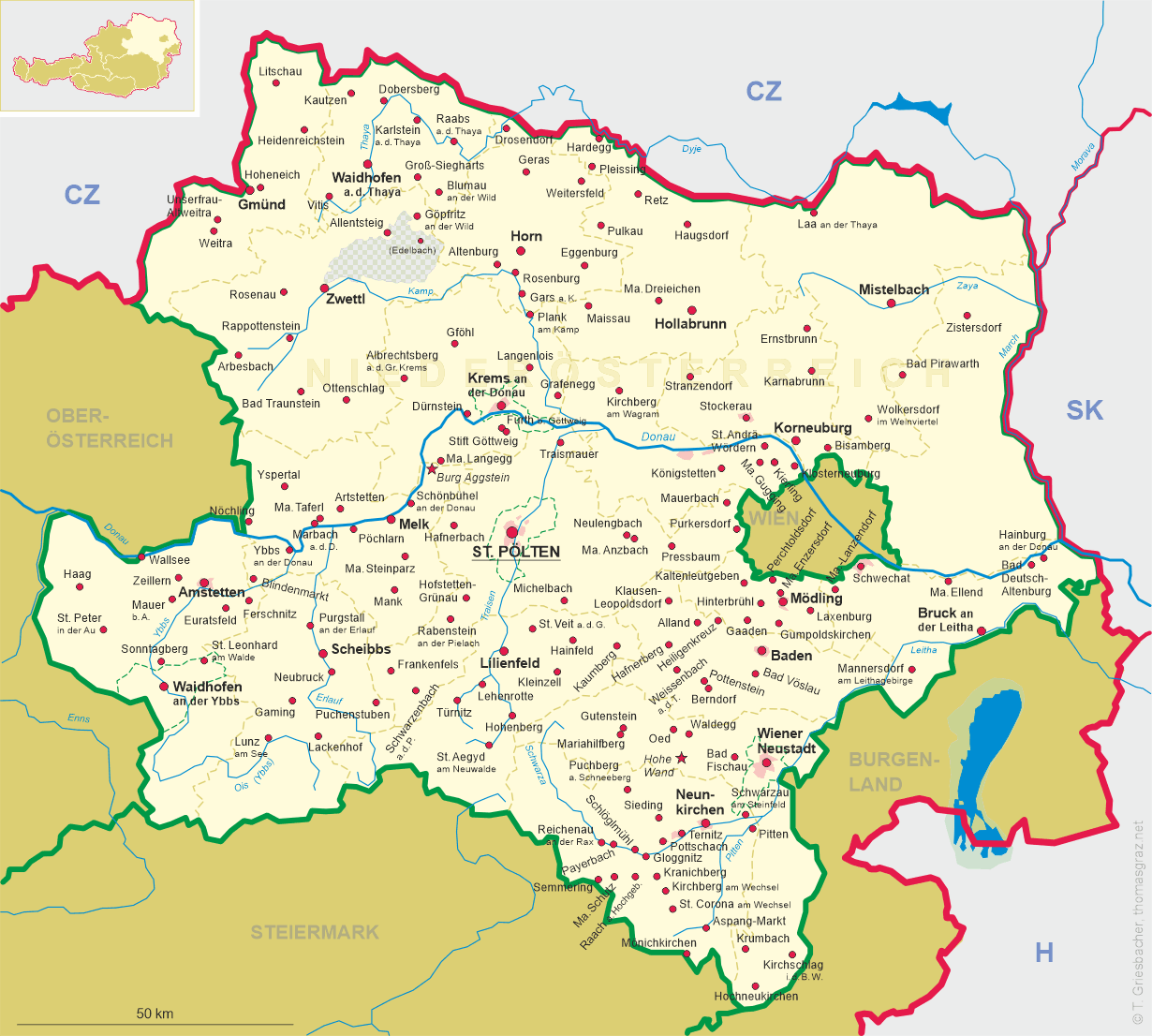 Bad Pirawarth
• alt: Bad Pyrawarth
• lt: Bad Piravartas
• ru: Бад-Пиаварт
The earliest mentioning of Bad Pirawarth is found in a document of 1120 under the name Pirchinwart. The earliest document mentioning the village as a spa dates from 1301. From the 15th century onward, several publications report systematic investigations of the mineral springs. Until 1816 the spa was owned by the monastery of Klosterneuburg. The spa became more and more popular especially in the 19th century following the visits of Archduchess Sophie beginning in 1824 who sought treatment for her childlessness. Later she visited Bad Ischl which claimed the success of the treatments since Sophie gave birth to the later Emperor Franz Joseph I in 1835 and three further sons in 1832 (Archduke Ferdinand Maximilian, later Emperor Maximilian I of Mexico), 1833 (Archduke Karl Ludwig) and 1842 (Archduke Ludwig Viktor). The World Depression of 1873 initiated the oeconomical decline and although the village received the status of a market town in 1927, the situation declined further during the 1930s. During World War II the town suffered heavy damage so that the spa could not be reopened after 1945. After a new attempt to revive the spa it had to be closed in 1982. Only recently, in May 1998 a new, large spa, health and rehabilitation centre was opened. Besides the old mineral spring with iron-containing water, a new thermal spring with iodine-sulfur-containing water is now in use.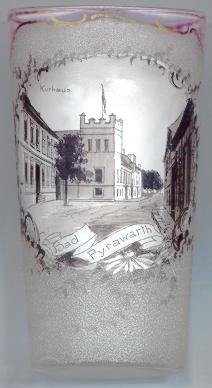 The old

Kurhaus [left] received its final shape in the mid and late 19th century. After World War II the building could not be renovated and was pulled down in the 1950s. Only a small part, the so-called Dependance used originally as the spa hotel, survived the destruction and since 1985 houses the museum of Bad Pirawarth.

---