If you came to this page directly and do not see a navigation frame on top, please go to the home page.
| | |
| --- | --- |
| ČESKÁ REPUBLIKA | CZECH REPUBLIC |
| Ústecký kraj | Ústí nad Labem region |
| Okres: Litoměřice | |
map →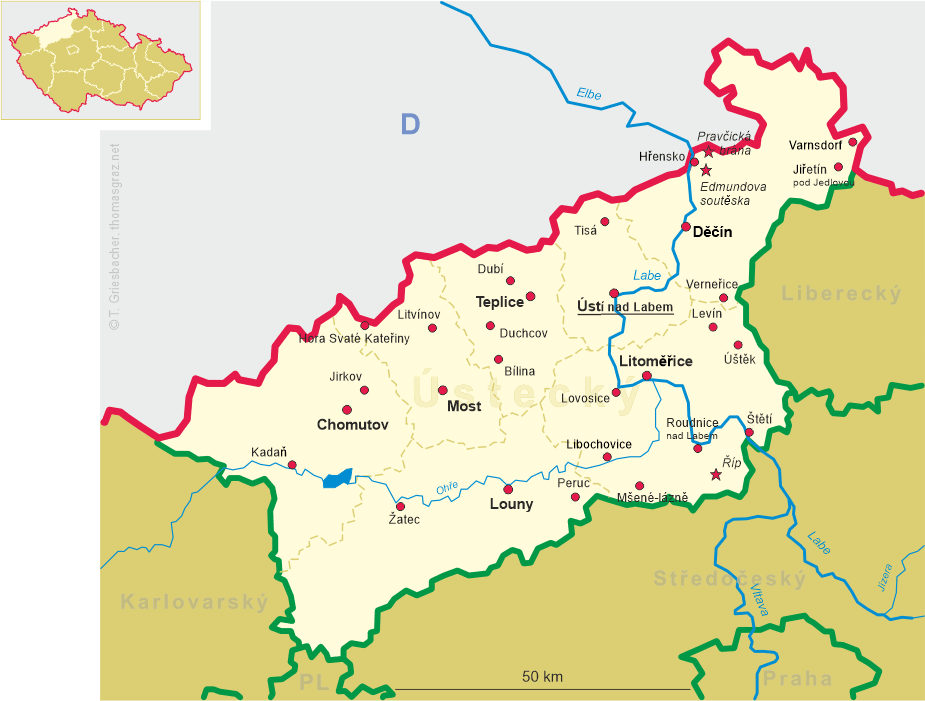 Litoměřice
• de: Leitmeritz
• hr: Litomerice
• lt: Litomeržicė
• pl: Litomierzyce
• ru: Литомержице
• uk: Літомержіце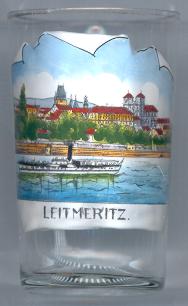 Litoměřice is situated at an elevation of 130–160 m on the river Labe (Elbe) in western Bohemia. The earliest settlement seem to have originated in the 8th century. Soon, a mighty castle was built on the plateau above the river. In the early 10th century, the place camein possession of the Přemyslide kings of Bohemia. The earliest document mentioning Liutmerici dates from 993. The cathedral chapter was founded in 1057. The town itself was founded in 1228 and was granted the rights of Magdeburg. Litoměřice soon gained great importance in the region, and since 1324 was the seat of the high court of appeal for all Bohemia. After Prague, Litomìřice was the oldest and most important town of the country. In 1421, the town joined the Hussite alliance. When the Protestant estates of Bohemia in 1620 were defeated in the Battle at the White Mountain (Bílá Hora, today part of Prague), 215 families who refused to convert to the Catholic faith were forced to leave the town. In 1655, Litoměřice became the seat of a bishop.
The

Jesuit church of the Annunciation of Our Lady [right] and the Jesuit convent were built by the architects Giulio Broggio and his better-known son Octavio between 1654 and 1738. The late Baroque south wing of the convent was added in 1770. After the convent was dissolved in 1810 it served as a seminary until 1950.
The

Town Hall [near left, no. 2285: bottom picture, centre] with its characteristic tower was created in 1537–1539 by remodeling two older, late Gothic, houses. The town hall is the oldest Renaissance building in Bohemia.

---