If you came to this page directly and do not see a navigation frame on top, please go to the home page.
| | |
| --- | --- |
| ČESKÁ REPUBLIKA | CZECH REPUBLIC |
| Jihočeský kraj | South Bohemia (České Budějovice) region |
| Okres: Prachatice | |
map →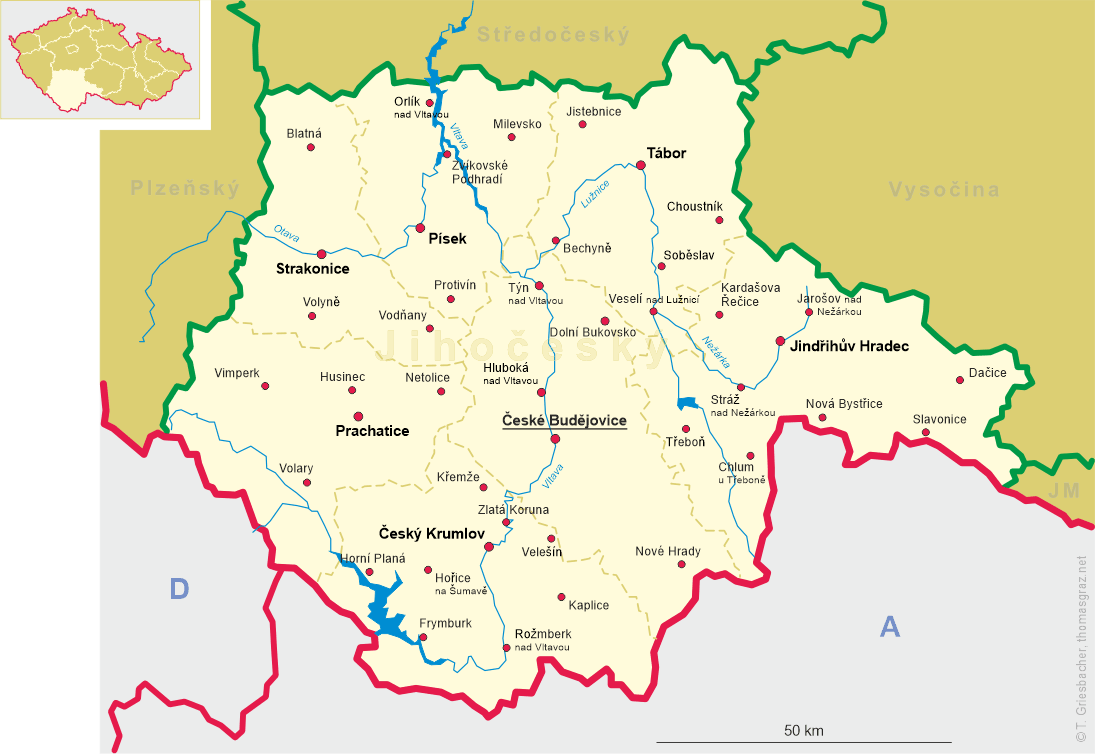 Prachatice
• lt: Prachatinė
• de: Prachatitz
• ru, sr: Прахатице
• uk: Прахатіце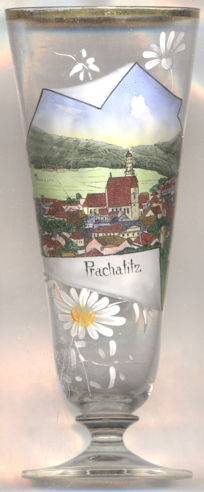 The district town Prachatice was first mentioned in a document of 1088 and was an important trading place on the so-called 'Golden Path' (mentioned already in 1010) leading from Bavaria to Bohemia. This route was used until the 17th century for the import of salt and for the export of malt. Only mule-tracks lead over the mountains of the Šumava (Böhmerwald) to Passau. In order to help tradesmen who got lost in the woods to find the way into the town, a bell was rung every evening at 10 p.m. This tradition is still kept today. After a devastating fire in 1507 the town was rebuilt and today is one of the best-preserved examples of a Renaissance town in Bohemia.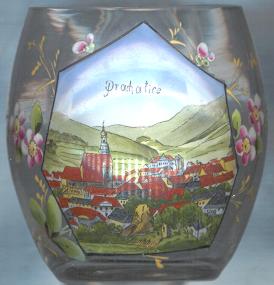 The

Gothic deanery church of St. Jacob dates from the 14th and 15th century. Originally two towers were planned. However, only one was completed and the second remained unfinished. The late Gothic main altar was created in 1563 but contains sculptures and reliefs of another, much older altar.
Two master-builders from Prachatice, Peter von Prachatitz and Hans von Prachatitz, worked on St. Stephen's cathedral in Vienna (1404–1429 and 1429–1439, respectively). The latter completed St. Stephen's south spire in 1433.

---