If you came to this page directly and do not see a navigation frame on top, please go to the home page.
| | |
| --- | --- |
| DEUTSCHLAND | GERMANY |
| Bundesland: Baden-Württemberg | |
| Regierungsbezirk: Freiburg | |
| Landkreis: Breisgau-Hochschwarzwald | |
map →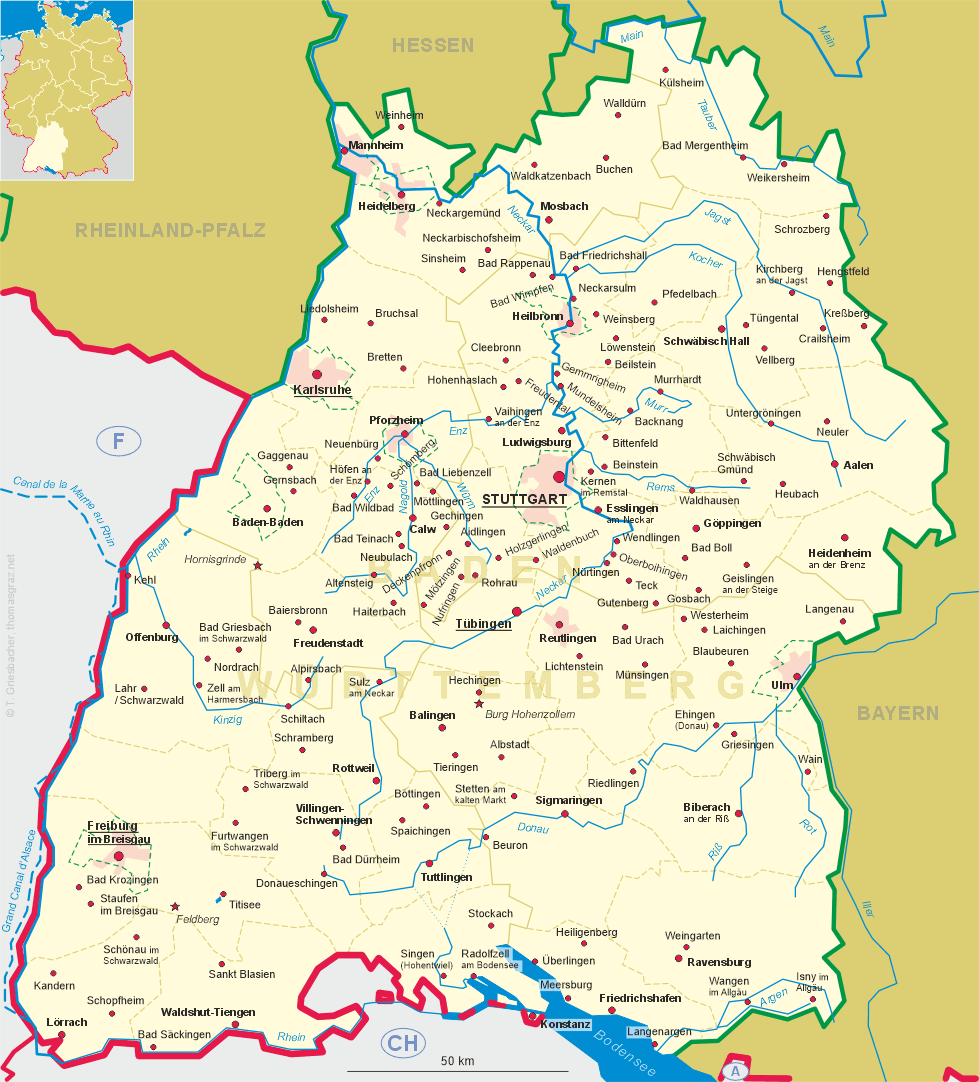 Bad Krozingen
• ru: Бад-Кроцинген
• uk: Бад Кроцінген
Bad Krozingen is situated at an elevation of 250 m in the Breisgau / Schwarzwald region in the very south-west of Germany. It developed as an allemannic settlement at the old Roman road from Basel to Offenburg at the river Neumagen. It was first mentioned in a document in AD 807 (as Scrozzinga) when it was given to the monastery of Sankt Gallen. Until 1805 the whole area belonged to Austria (Landgraviate Anterior Austria; see map).
The first thermal spring of Bad Krozingen was found in 1911 which became the basis for the development as a spa. The predicate 'Bad' was awarded to the town in 1933.

---