If you came to this page directly and do not see a navigation frame on top, please go to the home page.
| | |
| --- | --- |
| ÖSTERREICH | AUSTRIA |
| Bundesland: Niederösterreich | Lower Austria |
| Bezirk: Baden | |
map →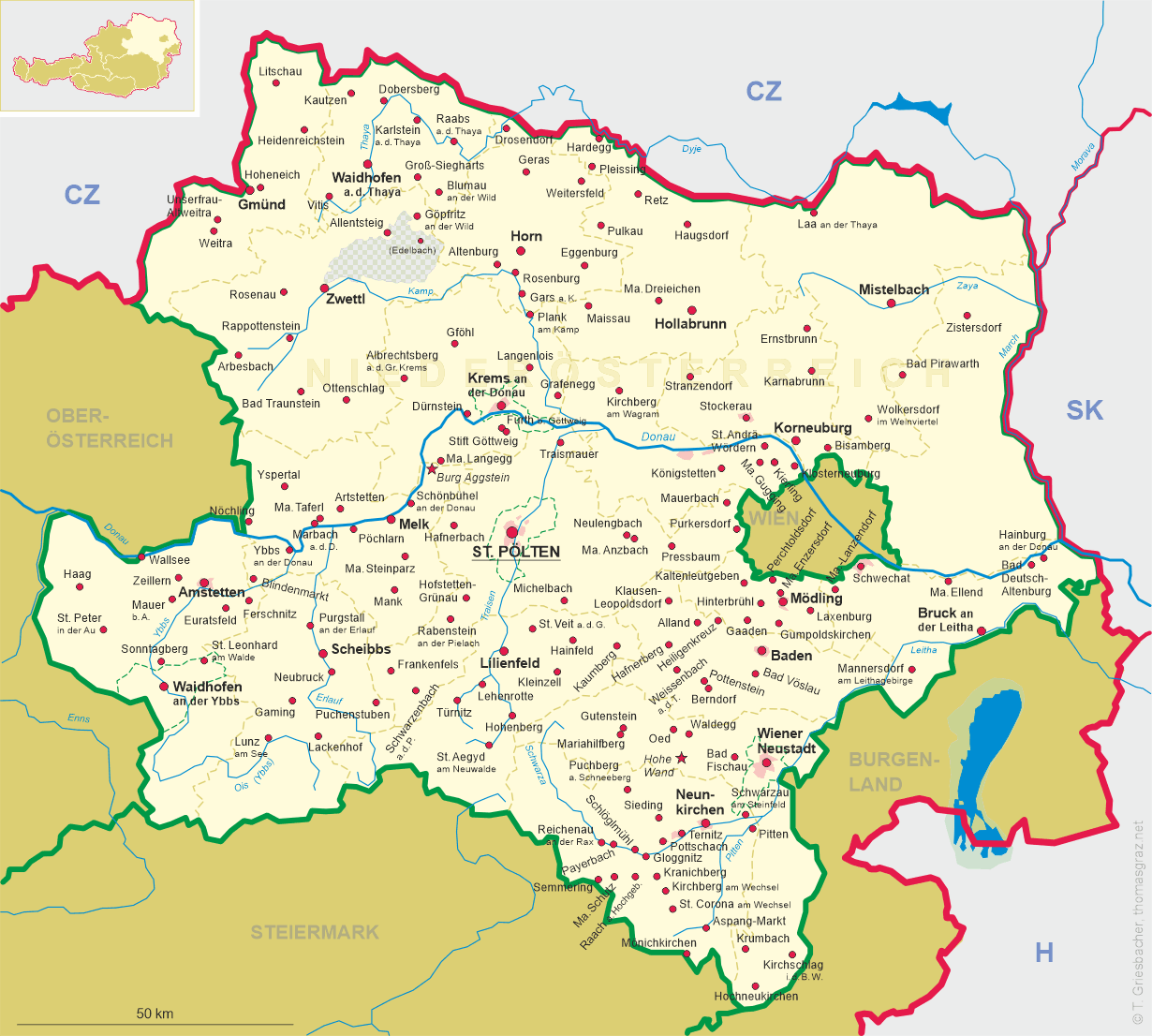 Alland
• lt: Alandas
• ru: Алланд

Alland is situated at an elevation of 331 m in the valley of the river Schwechat in the southern Wienerwald region. It was largely destroyed by the Turks in 1683, and again in World War II. In 1972 Alland (with its cadastral districts Weissenweg, Glashütten, Pöllerhof, Windhaag, Groisbach and Mayerling) was merged with the municipality of Raisenmarkt (with Rohrbach, Schwechatbach, Innerer Kaltenbergerforst and Äußerer Kaltenbergerforst). The newly-formed municipality of Alland now covers an area of 6,867 km² and is the largest municipality of Lower Austria according to surface area. The place name Raisenmarkt was changed to Maria Raisenmarkt in 1989.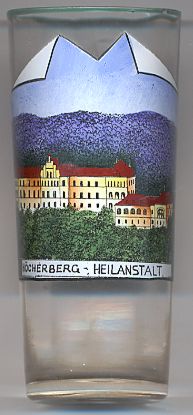 In his hunting lodge of Mayerling, Crown Prince Rudolf (1858–1889) shot his mistress, Baroness Mary Vetsera (1871–1889) before committing suicide. The mystery was never completely solved and numerous stories are told. Rudolf was buried in the Imperial tombs in Vienna, Baroness Vetsera was laid to rest in the cemetery of Heiligenkreuz. Her bones were stolen from the grave in 1991 and re-buried after their recovery in 1993. The hunting lodge in Mayerling was partly broken off, and the remaining parts were converted into a Carmelite nunnery. The chapel of the nunnery was built into Crown Prince Rudolf's former bedroom. The altar of the chapel stands on the site of the bed where the tragedy had occurred.
The

Heilanstalt (sanatorium) on the Höcherberg was the first sanatorium for tuberculosis patients in Austria. The building, designed by Leopold Theyer, was inaugurated by Emperor Franz Joseph I of Austria on the 2nd of April, 1898.

---