If you came to this page directly and do not see a navigation frame on top, please go to the home page.
| | |
| --- | --- |
| DEUTSCHLAND | GERMANY |
| Bundesland: Freistaat Bayern | Bavaria |
| Regierungsbezirk: Niederbayern | |
| Landkreis: Deggendorf | |
map →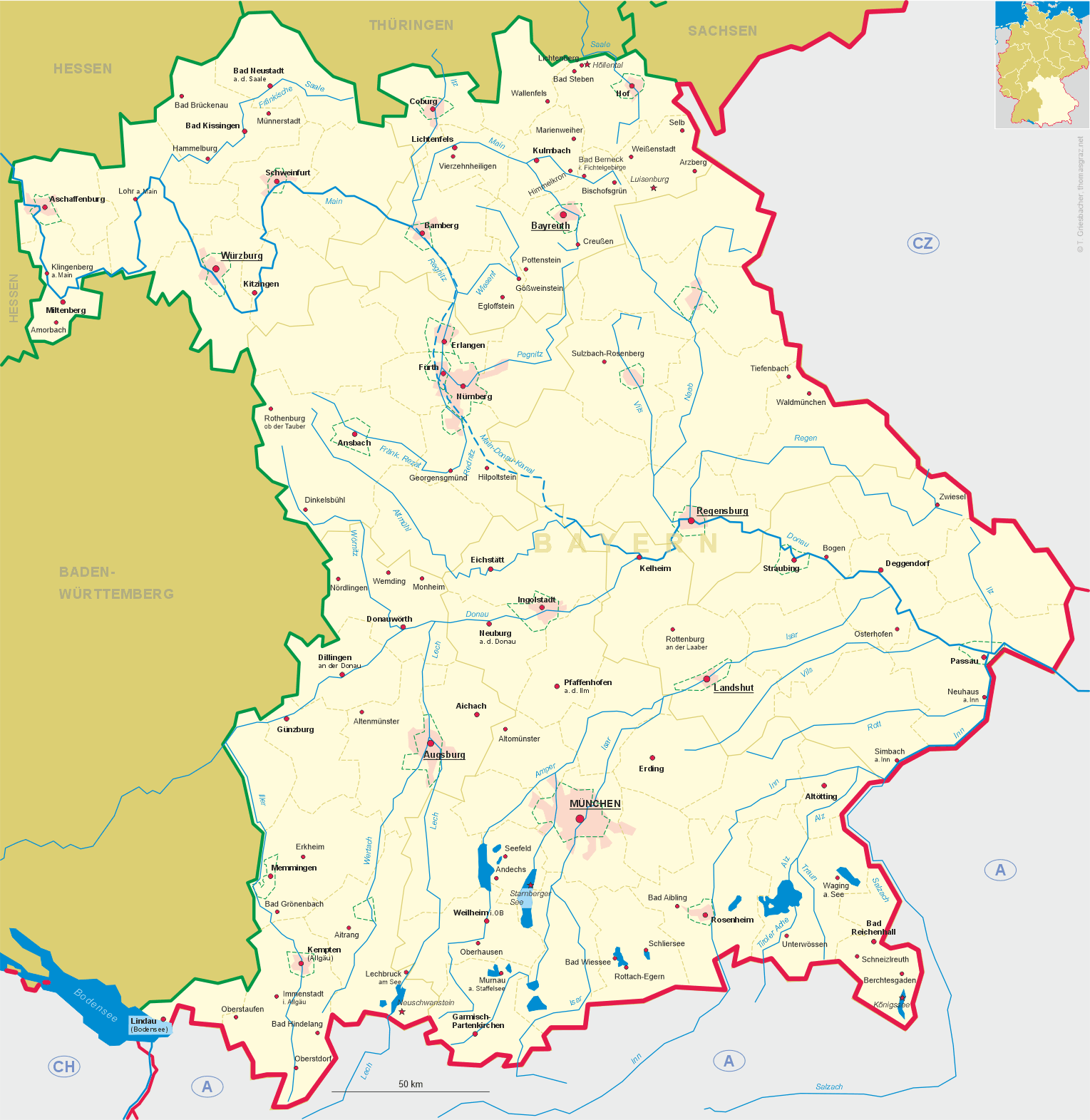 Deggendorf
• lt: Degendorfas
• ru, uk: Деггендорф
• bg, mk, sr: Дегендорф
• be: Дегэндорф
Deggendorf is situated on the left bank of the river Danube in Lower Bavaria. The first medieval settlements in the area of Deggenau date back to the 7th century. Deggendorf itself was first mentioned in 1002. The rights as a town were confirmed in 1316 and 1320. In 1432 the town was besieged by the Hussites. During the Thirty Years' War (1618–1648), Deggendorf suffered severe damages. The town fortifications were pulled down in 1804. In 1822, a large fire destroyed about 200 buildings of the town. From 1972 until 1978, Deggendorf was merged with Deggenau, Fischerdorf, Mietraching, Seebach and Natternberg. The new harbour on the Danube was built in 1989.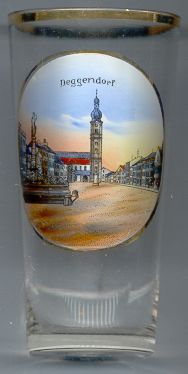 The

church Sankt Peter und Paul (Grabkirche) [centre] was built in Gothic style in 1337–1360. The splendid Rococo church tower was added in 1723–1727.

---