If you came to this page directly and do not see a navigation frame on top, please go to the home page.
| | |
| --- | --- |
| DEUTSCHLAND | GERMANY |
| Bundesland: Brandenburg | |
| Landkreis: Havelland | |
map →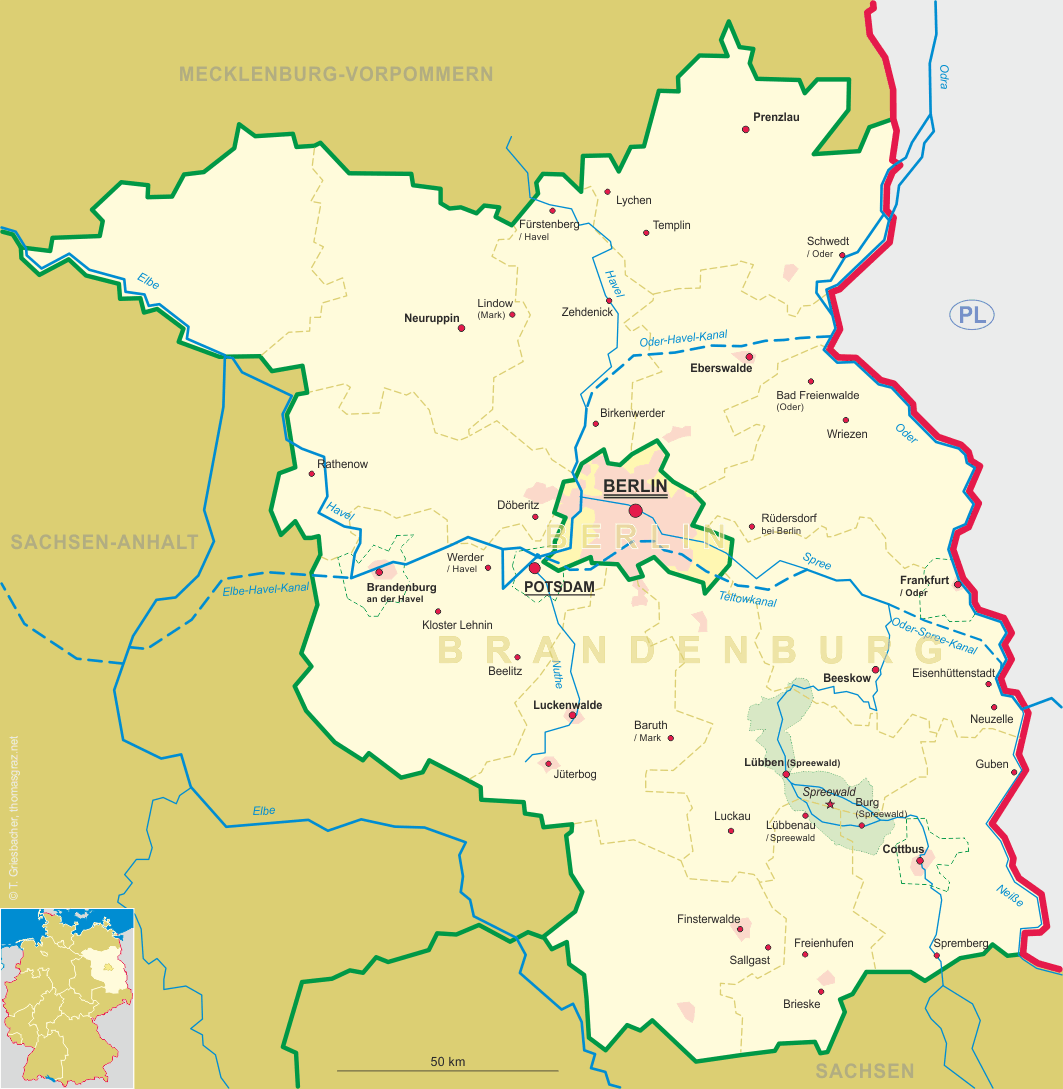 Rathenow
• cs: 
Ratenov • pl: 
Ratnów
• ru, sr: 
Ратенов • be: 
Ратэнаў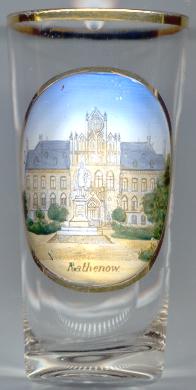 Rathenow is situated at an elevation of 26 m on the river Havel in western Brandenburg. The place was first mentioned in 1216 as Ratenowe. In 1295 it obtained the rights of a town. In 1648, after the Thirty Years's War, only 40 inhabitants were left of a population of 2,500 before the war. The Swedish occupation was ended in 1675 by the troops of Elector Friedrich Wilhelm of Brandenburg. The first industrial production of optical equipments began in Rathenow in 1801. In 1939 188 firms, large and small, produced optical devices. During World War II Rathenow was largely destroyed. Today Rathenow is the seat of the administration of the district Havelland.
The

Kreishaus [background] was built in 1893–1895 in Neo-Gothic style as the seat of the district administration. The picture on the glass shows the building before World War II. After the war it was restored in modified form.
The

monument of Emperor Wilhelm I [foreground], built after 1900, has been replaced by a modern monument.
Several glasses of this collection show other monuments for Wilhelm I.

---