If you came to this page directly and do not see a navigation frame on top, please go to the home page.
| | |
| --- | --- |
| DEUTSCHLAND | GERMANY |
| Bundesland: Freistaat Sachsen | Saxony |
| Landkreis: Görlitz | |
map →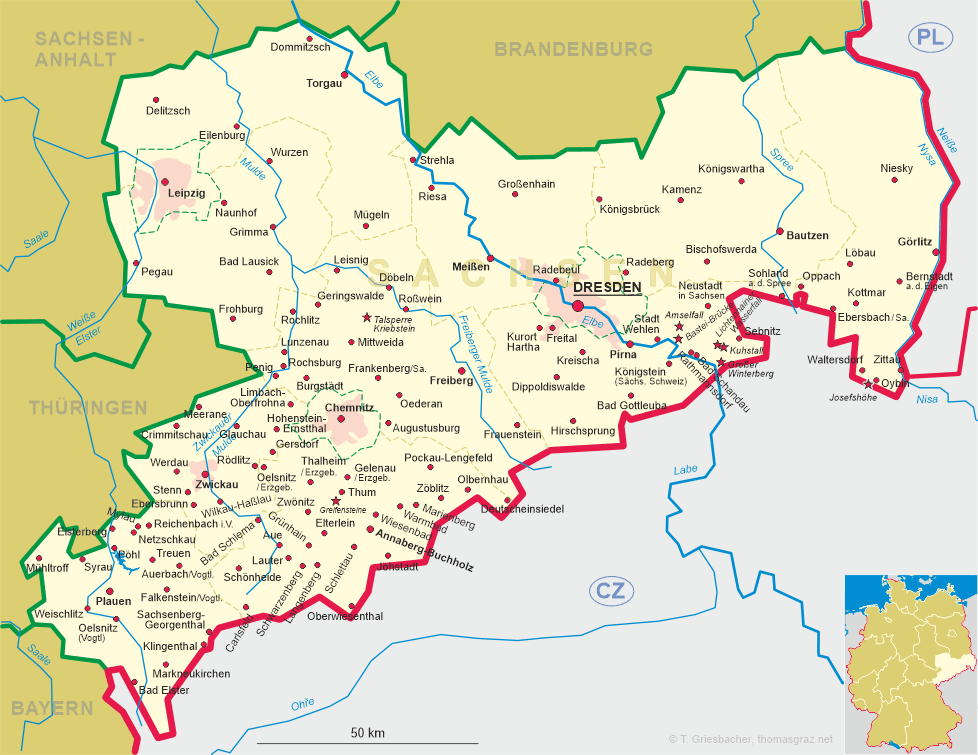 Oybin
• hsb: Ojbin
• cs: Ojivín, Ojvín
• ru: Ойбин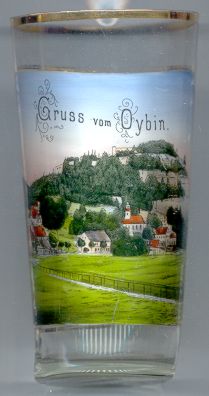 The climatic resort Kurort Oybin is situated at an elevation of 393 m in the centre of the Zittauer Gebirge mountains on the foot of the sandstone rock Oybin. Already in 1873 Oybin was recognized as a climatic resort. In 1930 it was awarded the predicate 'Kurort' (spa). Kurort Oybin and Luftkurort Lückendorf form the municipality of Oybin.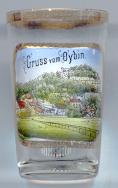 The small

Protestant church [centre] was built in 1709 as a prayer room. In 1732–1734 the chapel was enlarged by the addition of the tower and vestry. An interesting feature of the church is that walls and floor follow the surface of the rock. The late Baroque painted wooden ceiling, galleries and interior decorations of 1723–1737 have also made it popular for weddings and concerts. The altar with integrated pulpit (only found in some Protestant churches) dates from 1773.
The

ruins [top background] on top of the Oybin rock (513 m) date back to 1361 when Emperor Karl IV built a castle here. In 1369–1384 the castle was enlarged by the addition of a Celestine monastery. During the Reformation in the first half of the 15th century the monastery was closed. Castle and monastery fell into dereliction during the 16th and 17th century and have been a popular tourist site since the 18th century.

---