If you came to this page directly and do not see a navigation frame on top, please go to the home page.
| | |
| --- | --- |
| UNITED STATES OF AMERICA | |
| DISTRICT OF COLUMBIA | |
| District of Columbia County |   |
map →
Washington
• sq: Uashington
• lv: Vašingtona
• lt: Vašingtonas
• pl: Waszyngton
• el: Ουάσινγκτον
• bg, mk, ru, sr, uk: Вашингтон
• be: Вашынгтон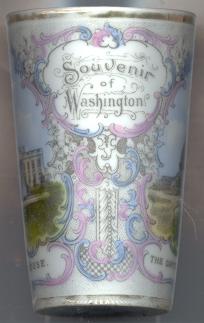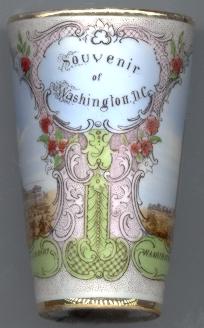 Washington, D.C., is situated at an elevation of 39 ft (11 m) on the left bank of the Potomac river between Virginia and Maryland. Washington, D.C., is the capital city and administrative district of the United States of America. The city has a total area of 68.3 mi² (177.0 km²). 61.4 mi² (159.0 km²) of it is land and 6.9 mi² (18.0 km²) of it is water.
The District of Columbia was founded on July 17, 1790, on land partitioned from Maryland and Virginia. It is a federal district as specified by the United States Constitution with limited—and sometimes contentious—local rule. The land forming the original District came from the states of Virginia and Maryland. However, the area south of the Potomac River (39 mi² or about 100 km²) was retroceded to Virginia in 1847.
The centers of all three branches of the U.S. federal government are in Washington, D.C., as well as the headquarters of most federal agencies. Washington also serves as the headquarters for the World Bank, the International Monetary Fund, and the Organization of American States, among other international (and national) institutions. The population of the District of Columbia, as of 2003 U.S. Census Bureau estimates, is 563,384. The Greater Washington, D.C. Metropolitan Area includes the District of Columbia and parts of Maryland, Virginia, and West Virginia, with a population surpassing 4.7 million.