| | |
| --- | --- |
| DEUTSCHLAND | GERMANY |
| Bundesland: Baden-Württemberg | |
| Regierungsbezirk: Karlsruhe | |
| Landkreis: Calw | |
map →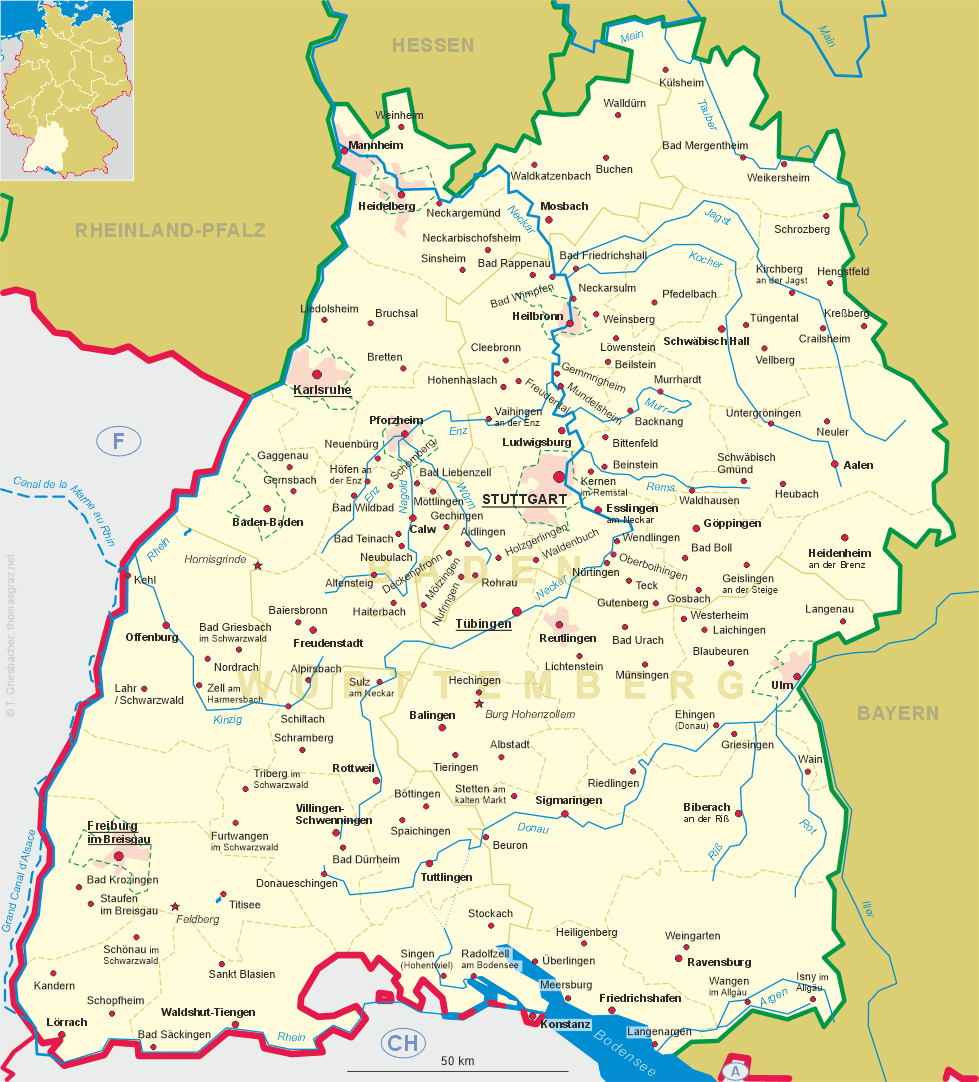 Haiterbach
• uk: Гайтербах
• ru: Хайтербах
• sr: Хајтербах
Haiterbach is situated at an elevation of 506 m in the Waldach valley on the western edge of the Heckengäu region, about 27 km southwest of the district town Calw. The municipality has a population of about 6,000 (2020).
The earliest known written document that mentions Haiterbach dates from 1099. In the 13th century it belonged to the palsgraviate of Tübingen but towards the end of that century passed to the counts of Hohenberg. In 1349 Haiterbach obtained the privileges of a town. In 1363 the Hohenbergs sold Haiterbach to the counts of Württemberg and since that time was part of the district Nagold. In 1807 a large fire destroyed the town almost completely. Since 1938, Haiterbach is part of the district Calw. Altnuifra was incorporated into the municipality in 1936, Unterschwandorf in 1971, Beihingen in 1972, and Oberschwandorf in 1975.
The small inset picture shows a view of

Gasthof zum Löwen ('Lion Inn').

[https://de.wikipedia.org/wiki/Haiterbach]

---