| | |
| --- | --- |
| ČESKÁ REPUBLIKA | CZECH REPUBLIC |
| Středočeský kraj | Central Bohemia region |
| Okres: Kolín | |
map →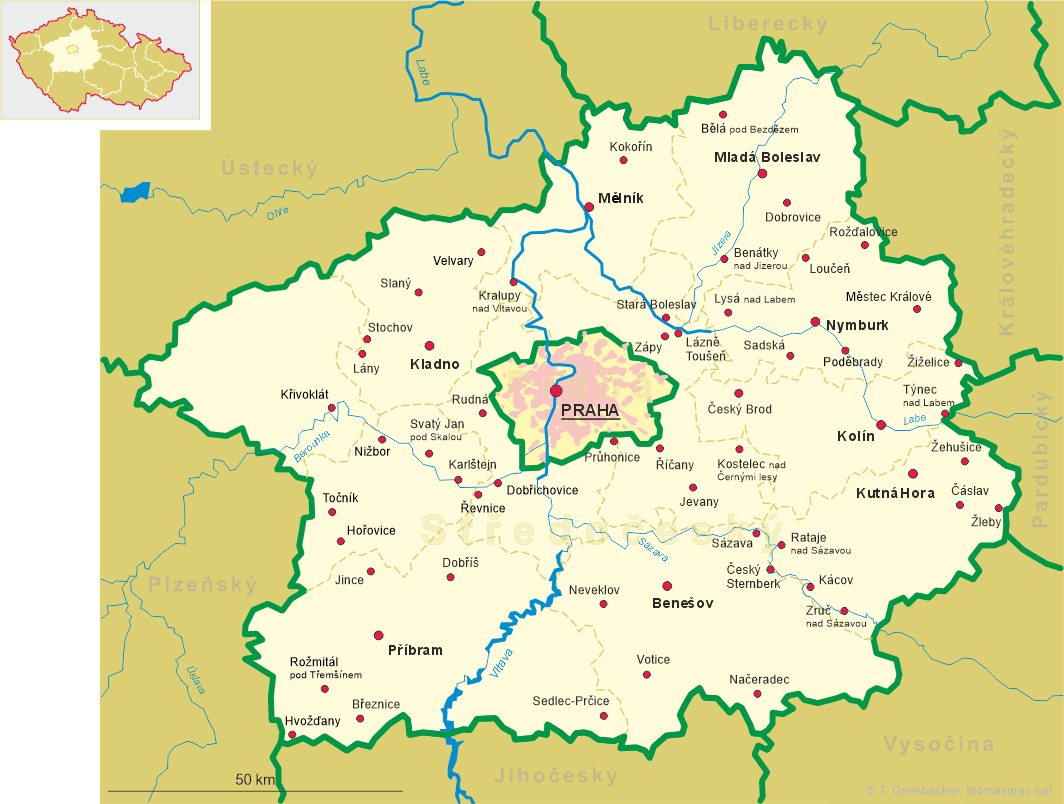 Žiželice
• alt: Žiželice nad Cidlinou
• de: Schischelitz
• sr: Жижелице
Žiželice (pervious German name: Schischelitz) is situated at an elevation of 211 m on the river Cidlina about 18 km northeast of the district town Kolín. The municipality has a population of 713 (2021).
The earliest written document that mentions Zuzelic dates from 1052. In 1850, was placed in the political district of Nový Bydžov, court district of Chlumec (Chlumec nad Cidlinou). In 1960 it was reassigned to the district Kolín.
The top picture on glass no. 0000 [left] shows a view of the

store of Josef Havlín (obchodní dům Josefa Havlína).
The view depicted on the bottom left picture is labeled

square, school and town hall (náměstí, škola a radnice).
The bottom right picture shows a view of

Kolín Street (Kolínská ulice).
The

church of St. Prokop (Kostel svatého Prokopa) [bottom right picture: right] goes back to a wooden church that had been built in the 13th century. When the lords of Rožmberk acquired the local estate in 1347, the church was rebuilt as a stone on, approximately in its present condition. Further modifications were made in 1712 and then after the fire of 1830. The upper floor of the tower was only completed in 1959.

[https://cs.wikipedia.org/wiki/%C5%BDi%C5%BEelice_(okres_Kol%C3%ADn), https://fr.wikipedia.org/wiki/%C5%BDi%C5%BEelice_(district_de_Kol%C3%ADn); https://cs.wikipedia.org/wiki/Kostel_svat%C3%A9ho_Prokopa_(%C5%BDi%C5%BEelice)]

---