| | |
| --- | --- |
| ÖSTERREICH | AUSTRIA |
| Bundesland: Oberösterreich | Upper Austria |
| Bezirk: Vöcklabruck | |
map →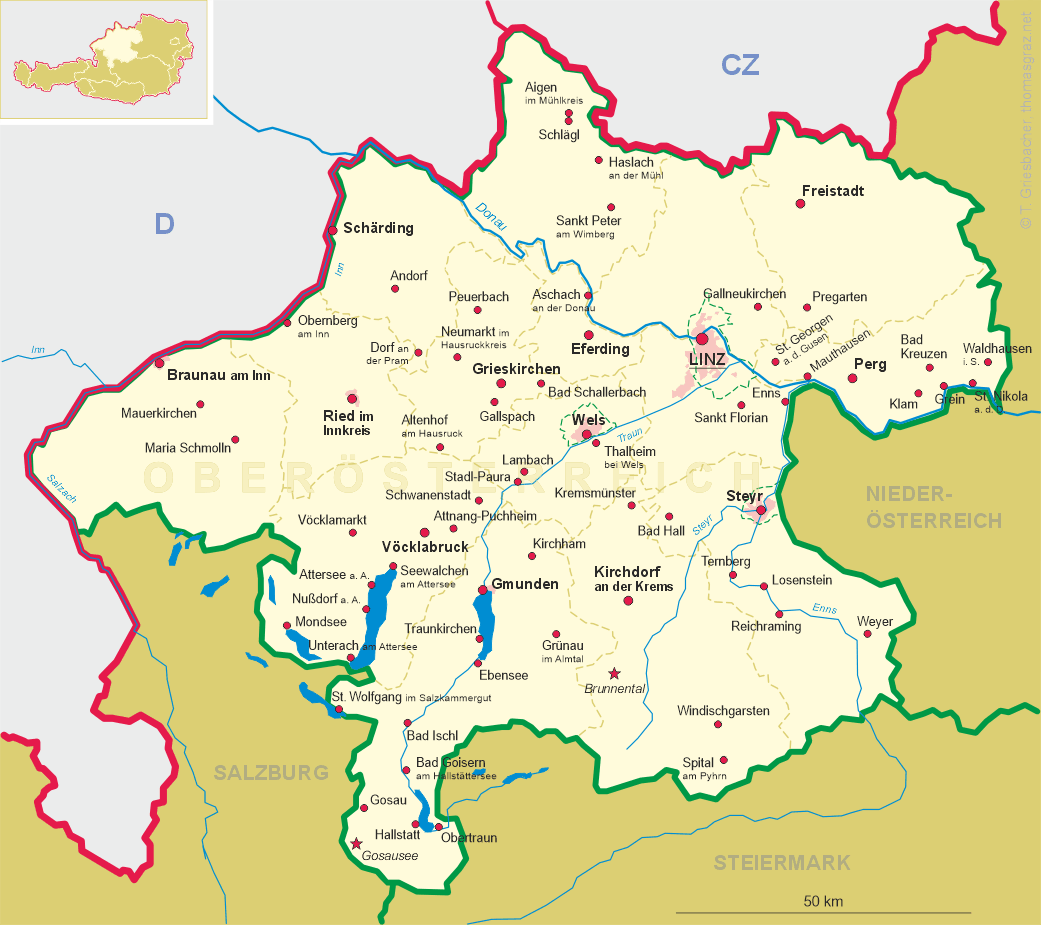 Mondsee
• lt: Mondzėje
• ru: Мондзее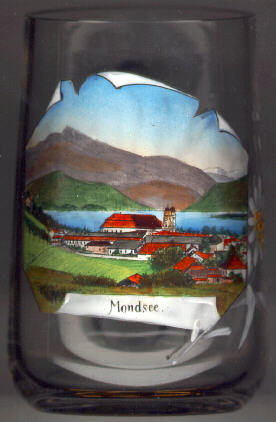 Mondsee is situated on the northwestern shore of Lake Mondsee, the warmest lake of the Salzkammergut region (in summer 20–26°C). Archeological investigations in the lake in 1864 found lake-dwellings of a culture of the New Stone Age (about 3600–3300, perhaps 3000 BC), the so-called 'Mondsee culture'.
The Benedictine monastery of Mondsee was founded in AD 748 by Duke Odilo of Bavaria. Saint Wolfgang stayed at Mondsee in 976/977 and is believed to have founded several churches in this area. After the Bavarian War of Succession, Emperor Maximilian I also gained the land around Mondsee and Sankt Wolfgang im Salzkammergut in 1506. The monastery was closed by Emperor Joseph II in 1791.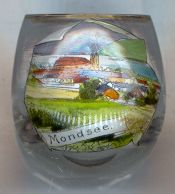 The

former monastery church Sankt Michael [centre] is used since then as parish church. The church was built in 1463–1499 and replaced the older church that had been consecrated in 1104. The wrought-iron portal of the vestry of 1487 is a masterpiece of the Late Gothic period. During the 17th century the church was transformed in Baroque style. The façade and the two towers date from 1730. The church received the papal title of a Basilica minor in 2005.
(see also list of other basilicae minores depicted on glasses of this collection)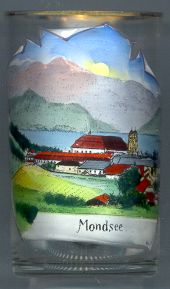 ---