| | |
| --- | --- |
| ÖSTERREICH | AUSTRIA |
| Bundesland: Niederösterreich | Lower Austria |
| Bezirk: Hollabrunn | |
map →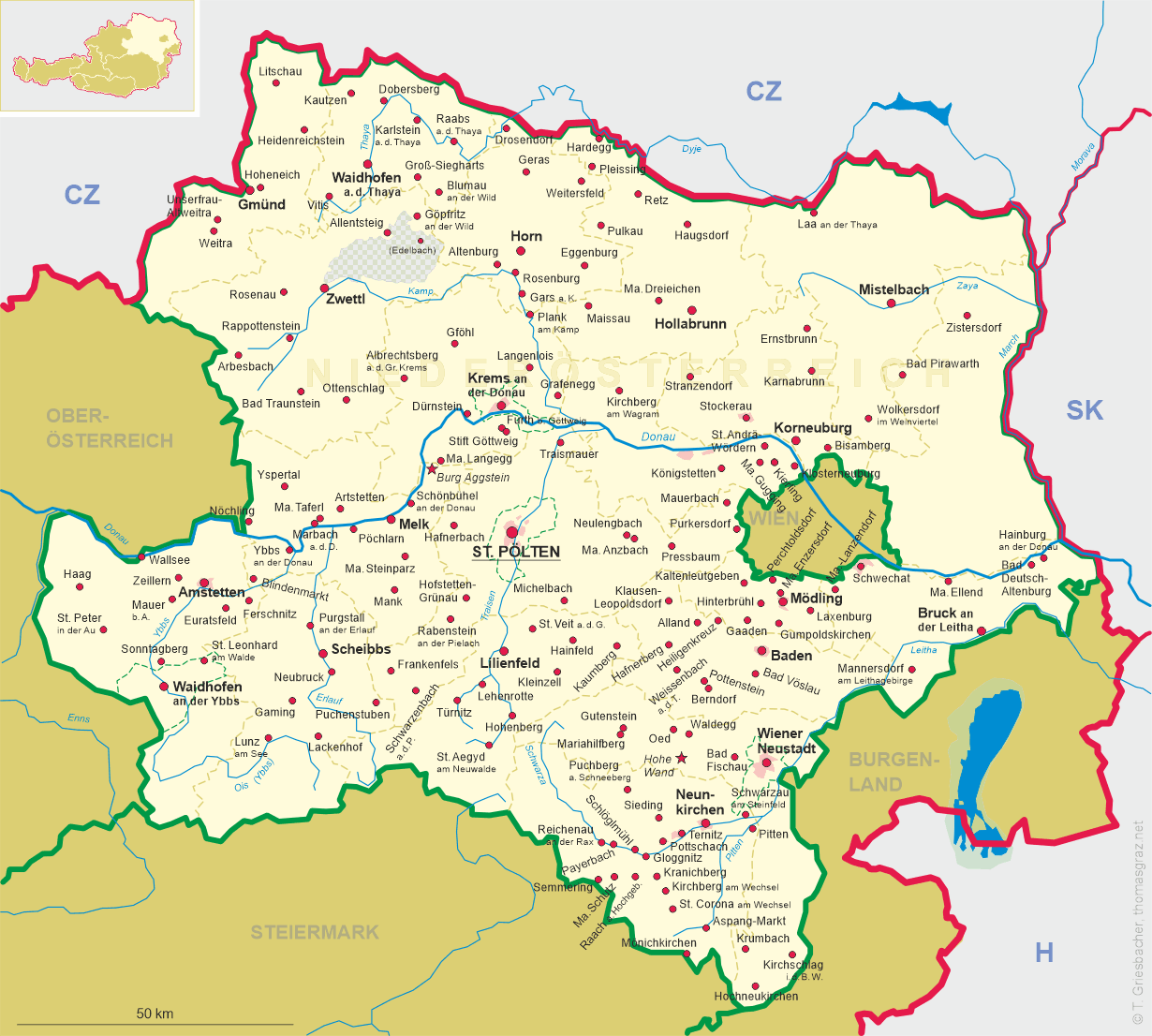 Retz
• lt: Recas
• cs: Reteč
• ru: Рец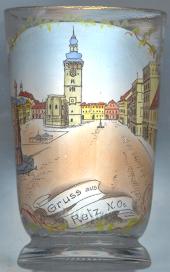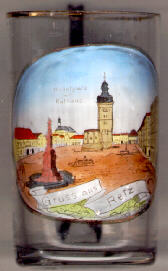 The wine-growing and trading town Retz is situated at an elevation of 252 m between the Waldviertel and Weinviertel regions of Lower Austria close to the Czech border. Retz was first mentioned in a document of 1180. The town expanded in 1280–1290 when a new town was built after a strict rectangular plan. Until 1941 the two parts ('town' and 'old town') had independent administrations. One of the greatest attractions of Retz are the extensive cellars underneath the town (total length 10 km), dating mainly from the 18th century.
The centre of the (planned) town is the

Rathaus (Town Hall) [centre]. It goes back to Gothic chapel that was first mentioned in 1367. The Hussites partly destroyed the chapel in 1425. In 1568/69 it was remodelled in Renaissance style. The Gothic chancel of the old church was divided into two floors. The lower part became the chapel of the town hall, which was decorated in splendid Baroque and Rococo style in 1756–1765. The upper floor was used for the town hall itself. Its main hall was decorated with rich Baroque frescos in 1740.
The

Dreifaltigkeitssäule (Trinity column) [foreground left] was erected in 1744.
The

church of the Dominicans [background left, barely visible] was completed in 1295 in early and high Gothic style. It houses a religuiary of Retz's patron saint, St. Placidus. An altarpiece was painted by Martin Johann Schmidt (Kremser Schmidt) in 1749.

---