| | |
| --- | --- |
| ROMÂNIA | ROMANIA |
| județ Sibiu | Sibiu County |
map →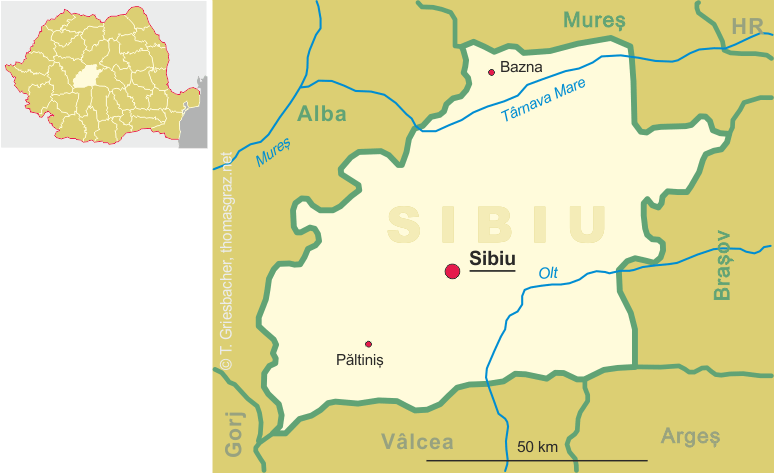 Bazna
• alt: Băile Bazna
• de: Baaßen
• hu: Bázna, Felsőbajom
• ru: Базна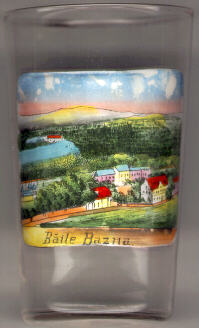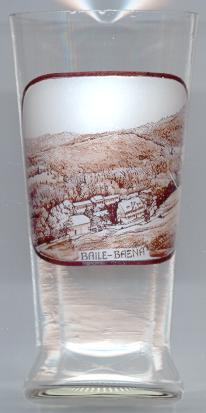 Bazna is situated at an elevation of 312 m about 9 km northwest of Mediaș in Sibiu County. The municipality has a population of about 4,050 (2009).
The time of the foundation of Bazna is not known. A document of 1302 mentions that King Stephen V of Hungary (1270–1272) had given the town (Bozna) to a count Bozouch.
In 1672 it is the first time that burning waters are reported in the area of the village. In the 18th century, the mineral content of the waters were discovered. However, it was not until the 19th century that the water (containing mainly sodium chloride) was used for the treatment of inflammatory or dermatological diseases.
The occurrance of natural gas was systematically exploited from 1913. Bazna was the first town which used the natural gas for machine drive. Until after the war, it was also used for gas-lighting in homes and streets.

---