| | |
| --- | --- |
| ÖSTERREICH | AUSTRIA |
| Bundesland: Steiermark | Styria |
| Bezirk: Südoststeiermark | |
map →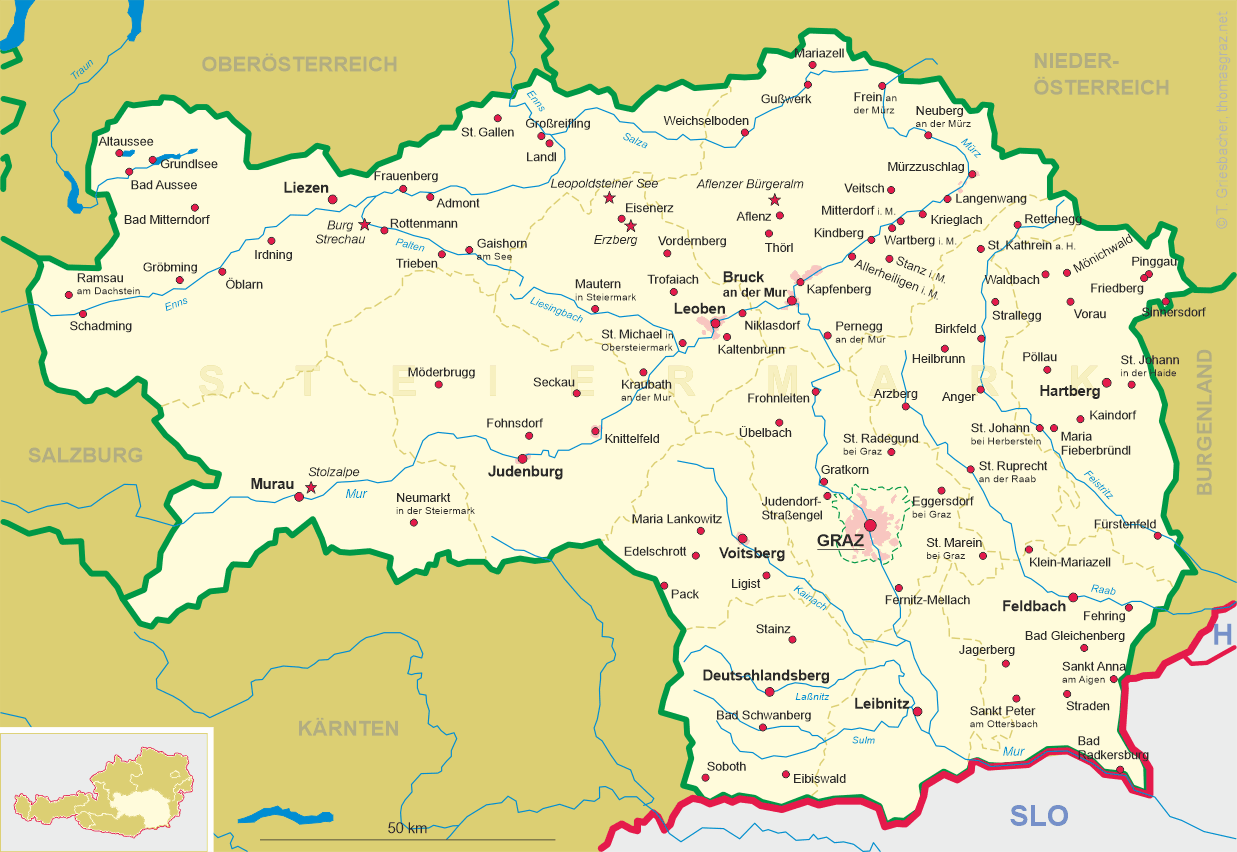 Bad Gleichenberg
• lt: Bad Gleichenbergas
• ru: Бад-Глайхенберг
The first mentioning of Gleichenberg (glichenberch) is found in a document of 1185. Archeological finds prove that the mineral springs had already been used by the Romans. At the end of the 18th century the mineral content of the waters was rediscovered. The resort was founded by Mathias Constantin Capello Count Wickenburg in 1834.
The mountain(s)

Gleichenberger Kogel [right, no. 3116: background right] (598 m) and its second summit, Bschaidkogel (563 m), are the remains of two extinct volcanos that had been active about 12 to 17 millions years ago when they were located in the Parathetys ocean. Their almost similar shape is the origin of the name of Bad Gleichenberg (gleich = equal; Berg = mountain).
The castle

Schloss (Neu-)Gleichenberg [top left] was erected at the beginning of the 14th century after the destruction of the old castle (Alt-Gleichenberg) by King Ottokar II in 1268. In 1945, the castle was destroyed. The final destruction of the remaining ruins happened in 1983 by a fire.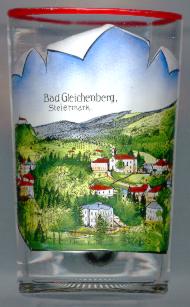 Further buildings depicted on no. 104 (left):


Villa Wickenburg [bottom left] (1836/37, enlarged 1859, 1899, destroyed 1945, reconstructed 1955).


Parish church St. Mathias [centre right] (1841-45, damaged 1945, enlarged 1959).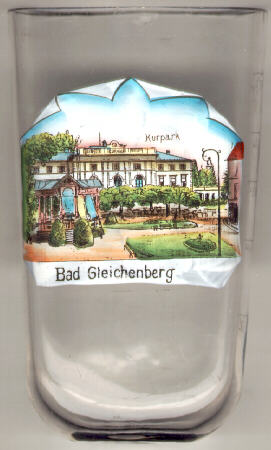 The mineral water was already sold in bottles since 1819. During the 19th century Gleichenberg became one of the most fashionable health resorts of Central Europe. The predicate 'Bad' was awarded in 1926. Following the severe destructions of 1945 the resort was modernized frequently. Thermal mineral springs were found 1973 and 1979.
no. 335: The

Kurhaus [centre back] (1870, enlarged 1919-30) was the centre of the heart of the spa. It also contained a museum exhibiting the archeological finds from the prehistorical, Celtic and Roman times. The building was completely destroyed in 1945 and everything from the museum was lost. The ruins were removed in 1951, only the foundation walls were left as a memorial.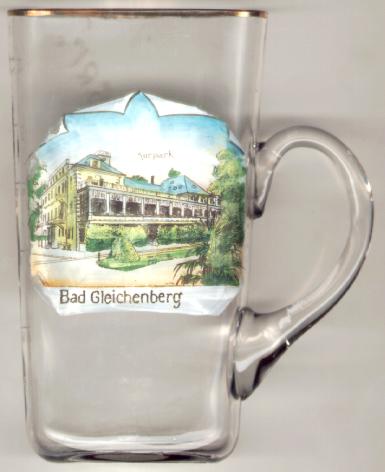 no. 464: The

Kurhotel was created 1927-29 by enlargement of the former 'Vereinsrestaurant' [see below, no. 464]. During World War II it was used as military hospital. 1982-1994 it was a vocational school of the province of Styria.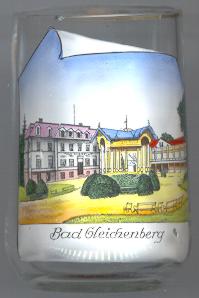 no. 554:
The

Vereinsrestaurant [back right] (built around 1900) was transformed in 1927-1929 and reopened as 'Kurhotel' [see no. 464 above].


Villa Albrecht [left] (built 1869 as Villa Höflinger, remodelled before 1903).

no. 814:
The mineral springs

Emmaquelle and Constantinquelle were named after Mathias Constantin Capello Count Wickenburg and his wife, Emma.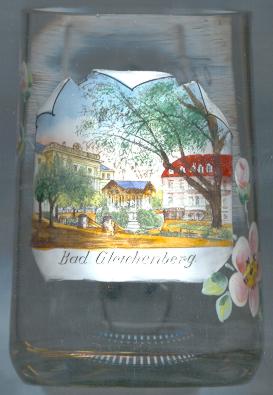 ---