| | |
| --- | --- |
| ÖSTERREICH | AUSTRIA |
| Bundesland: Steiermark | Styria |
| Bezirk: Deutschlandsberg | |
map →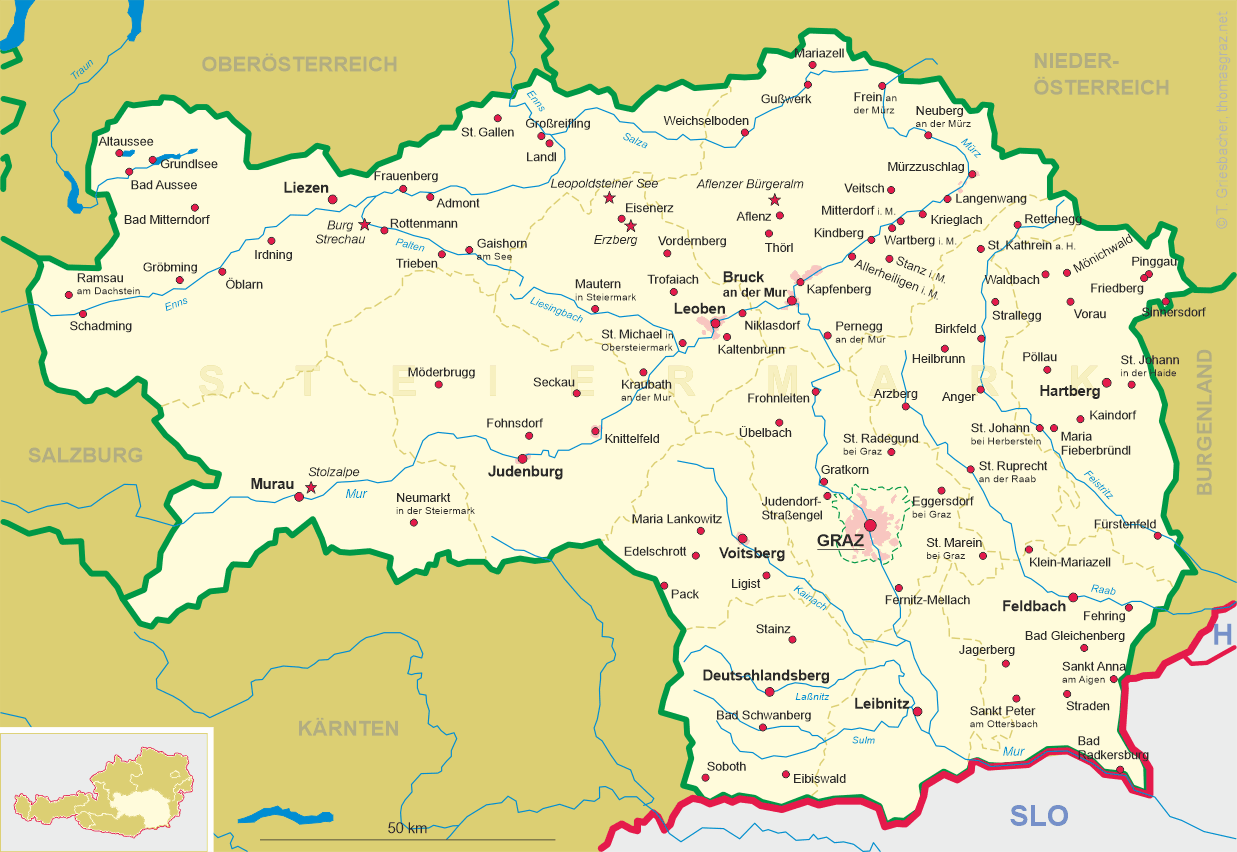 Eibiswald
• lt: Eibisvaldas
• ru: Айбисвальд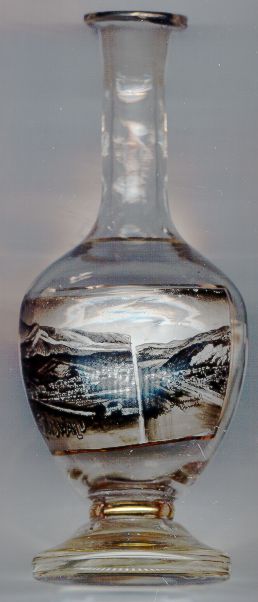 Eibiswald is situated in southern Styria at an elevation of 361 m in the Saggau valley at the foot of the Radlpass (662 m), which forms the border to Slovenia. The first mention of the church of Our Lady, today the parish church of Eibiswald, is found in a document of 1170 (ecclesia sanctae Mariae sub confinio Raedelach). The castle Ybanswalde was first mentioned in 1265, the village itself in 1290. Since 1579, Eibiswald has the status of a market town. The early industrialisation began in 1653, when the first hammer mill was opened. The iron factory that was founded in 1818 was taken over by the Austrian state in 1835 and was transformed into modern iron works ('k.k. Stahlgewerkschaft Eibiswald und Krumbach') that at times employed up to 1,000 workers. In 1869, it was sold and the

iron works [right picture] remained privately owned until 1905, when they were finally closed. Coal mines operated from around 1800 until 1920, a glassworks factory until 1833.
The

castle [left picture, inset] was built in Renaissance style after the old castle had been destroyed by fire in 1572.
The popular Styrian poet, Hans KLOEPFER (1867–1944), was born in Eibiswald. Although he supported German Nationalist ideas, he is popular as writer of Styrian dialect poetry and as local historian. He also worked as factory physician.

---