| | |
| --- | --- |
| ÖSTERREICH | AUSTRIA |
| Bundesland: Oberösterreich | Upper Austria |
| Bezirk: Vöcklabruck | |
map →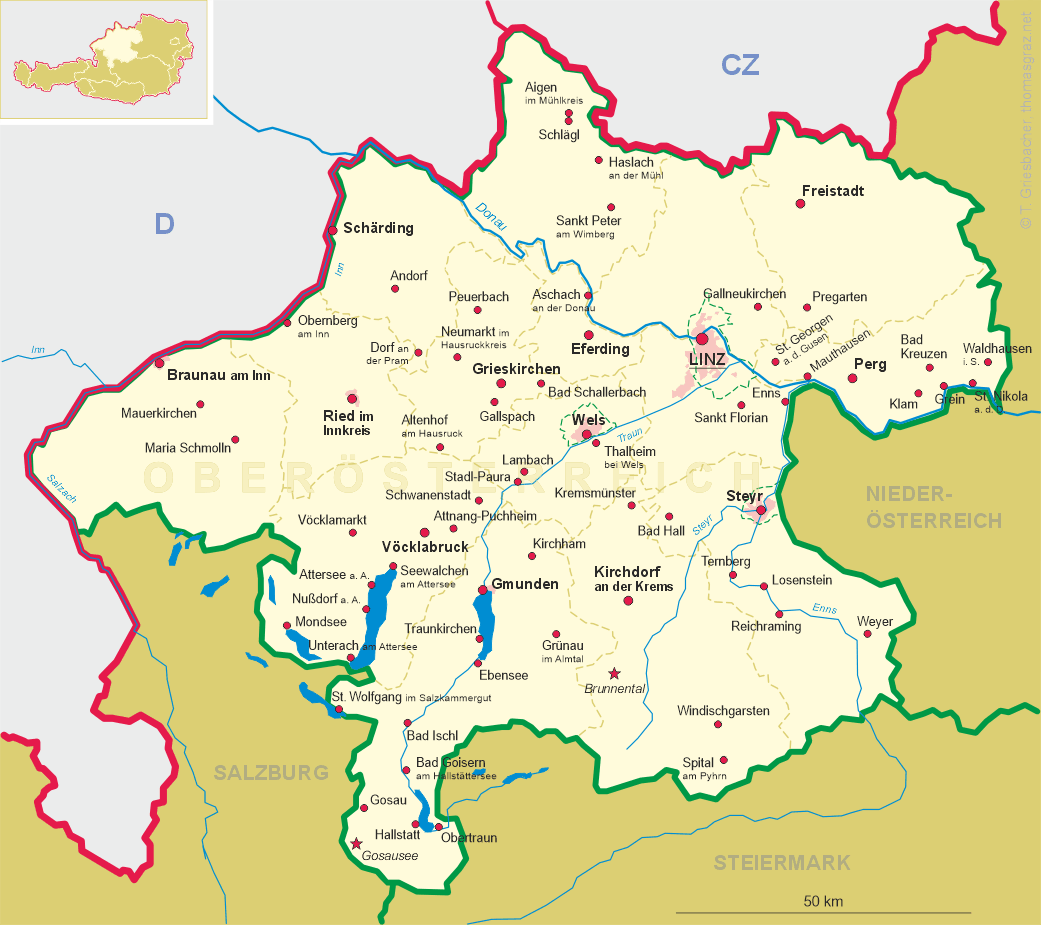 Vöcklamarkt
• lt: Fioklamarktas
• ru: Фёкламаркт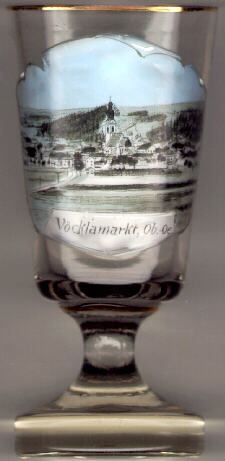 Vöcklamarkt is situated at an elevation of 488 m on the river Vöckla in the Vöcklabruck district of Upper Austria. A milestone of around 15 BC found near the parish church demonstrates that this place was inhabited for a long time. The first mentioning in a document (Vechelsdorf) dates from 1075. The status of a market town was obtained in 1489; at the same time, the name was changed to Vöcklamarkt.
The area of Vöcklamarkt was a centre of the Peasant's wars of the 17th century. On the 15th of May 1625 Count Adam of Herberstorff, governor of Upper Austria, selected 36 of the rebels on the plain Haushamerfeld, and made them dice for the lives. Two out of the eighteen who lost were pardoned, but the rest were hanged. Four were hanged on the spot, six on the spire of the church of Frankenburg, three on the church tower of Neukirchen, and the remaining three on the tower of the parish church in Vöcklamarkt. Families that did not want to abandon their Protestant faith had to leave the country. In 1627, only 16 out of the 116 houses at that time were inhabited, because so many had left.
The

parish church Mariä Himmelfahrt (Ascension of Our Lady) [centre] was erected in the 15th century in Late Gothic style. The chancel dates from 1457. The interior was remodeled in Baroque style between 1720 and 1730. The Baroque church tower was erected in 1721.
After World War II, over 300 German-speaking people from places in Transylvania, which after 1945 became part of Romania, had come to Vöcklamarkt. In 1950, the Catholic parish of Vöcklamarkt and the Protestant community of the new settlers set up a lease contract for the Kalvarienbergkirche (Calvary church, built in 1723) which since then is used as the Protestant parish church of Vöcklamarkt.

---