| | |
| --- | --- |
| POLSKA | POLAND |
| województwo: Zachodniopomorskie | voivodship: West Pomerania |
| miasto na prawach powiatu: Świnoujście | city: Świnoujście |
map →
Świnoujście
• lv: Svinoujsce
• lt: Svinoujscė
• cs: Svinoústí
• de: Swinemünde
• el: Σβινόουστσιε
• ru: Свиноуйсьце
• sr: Свиноујшће
• uk: Свіноуйсьце
• bg: Швиноуйшце
Świnoujście (Swinemünde) is situated at the river Świna (Swine), the middle estuary branch of the river Odra (Oder). The town centre is located on the left bank of the river on the island Uznam (Usedom), directly at the border to Germany. The smaller part of the town is located on the right bank of the river on the island Wolin (Wollin). A castle was first mentioned in 1181, the harbour was first mentioned in 1297. After the end of the Thirty Years' War in 1648 the place came in possession of Sweden which decided to let the Swine silt up because the Peene was favoured as a waterway. After Prussia regained Swinemünde in 1720 the harbour was enlarged in 1738–1780. The modern settlement of Swinemünde was founded by Prussia in 1748, the formal status of a town was granted in 1765. Beginning in 1825 Swinemünde became one of the first sea-side resorts at Baltic Sea. During World War II Swinemünde was destroyed by over 50%. The Conference of Potsdam decided in 1945 that Swinemünde, now Świnoujście, became part of Poland.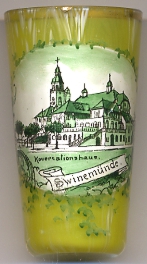 The

Konversationshaus (German for 'conversation house') [near left], a lavish concert and event hall, was the cutural centre of the social life of Swinemünde at the beginning of the 20th century.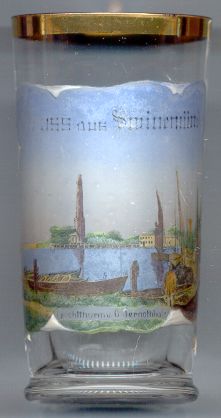 The

lighthouse in Chorzelin (Osternothafen) harbour [left, no. 1257; right, no. 3678; and below, no. 4278] was built in 1854–1857. It is the highest (68 m) lighthouse at the Polish Baltic Sea coast.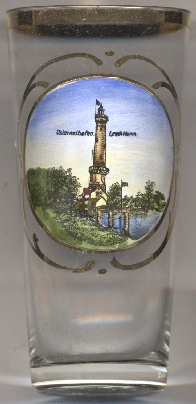 [http://www.ostsee-urlaub-polen.de/insel_wolin/insel_wolin_heinrich_laube.htm]

---