| | |
| --- | --- |
| РОССИЯ ROSSIJA | RUSSIA |
| Калининградская область / Kaliningradskaja oblast' | Kaliningrad province |
| Краснознаменский район / Krasnoznamenskij rajon | Krasnoznamensk district |
map →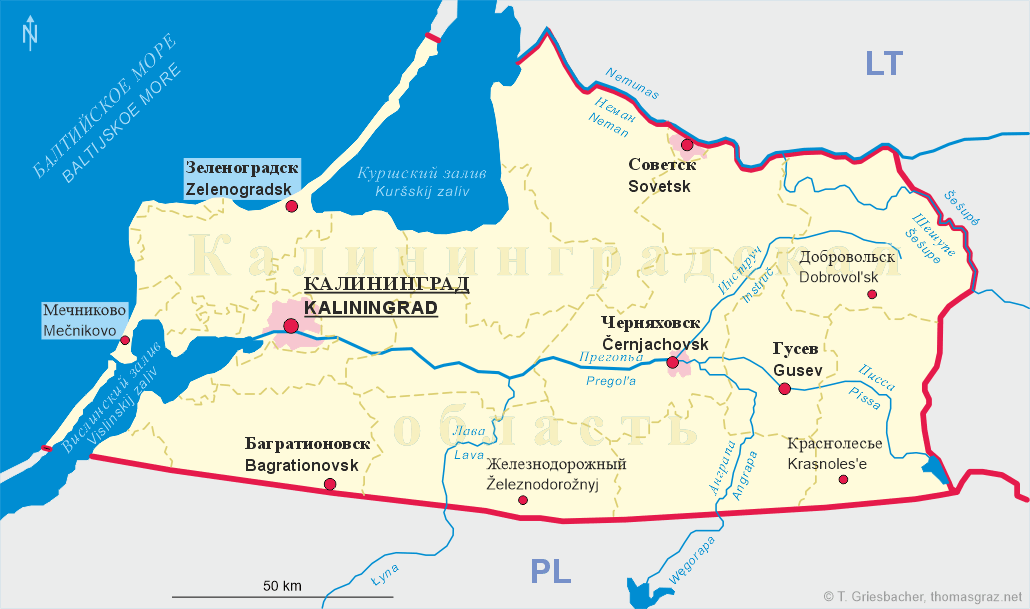 Добровольск
Dobrovol'sk
• lt: Dobrovolskas, Pilkalnis
• pl: Pilkały
• de: Pillkallen, Schlossberg, Dobrowolsk
• uk: Добровольськ
Dobrovol'sk is situated at an elevation of 81 m in the eastern part of the Kaliningrad region of Russia, about 12 km to the north of Nesterov and 15 km south of the regional capital Krasnoznamensk. The municipality has a population of about 1,700 (2010).
The village began to develop near a castle of the former Prussian (Baltic) inhabitants. The older German name of the place, Pillkallen, is derived from the Lithuanian Pilkalnis (pilis = castle, kalnas = mountain). Schlosbergk was first mentioned in 1516. After the plague and cholera of 1709–1711, Germans from Nassau settled in the area and founded a Protestant community, which existed until 1819. Pillkallen was granted a town charter in 1725, and obtained the status of a district town in 1815. Pillkallen was almost completely destroyed in 1914, but was rebuilt with the help of its partner town, Breslau (today Wrocław, PL). In 1938, the name was translated into German, Schlossberg (Schloss = castle, Berg = mountain). When East Prussia became part of the Soviet Union after World War II, the name was changed to the Russian Добровольск (Dobrovol'sk) in 1947.
The picture on glass no. 1395 is labeled in German "Andenken an Pillkallen and

Neue Anlagen m[it] Teich", 'Souvenir from Pillkallen / New grounds with pond'.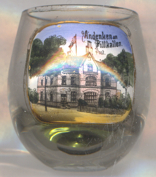 The picture on glass no. 3503 shows a view of the

Post office.

---