| | |
| --- | --- |
| DEUTSCHLAND | GERMANY |
| Bundesland: Freistaat Thüringen | Thuringia |
| Landkreis: Weimarer Land | |
map →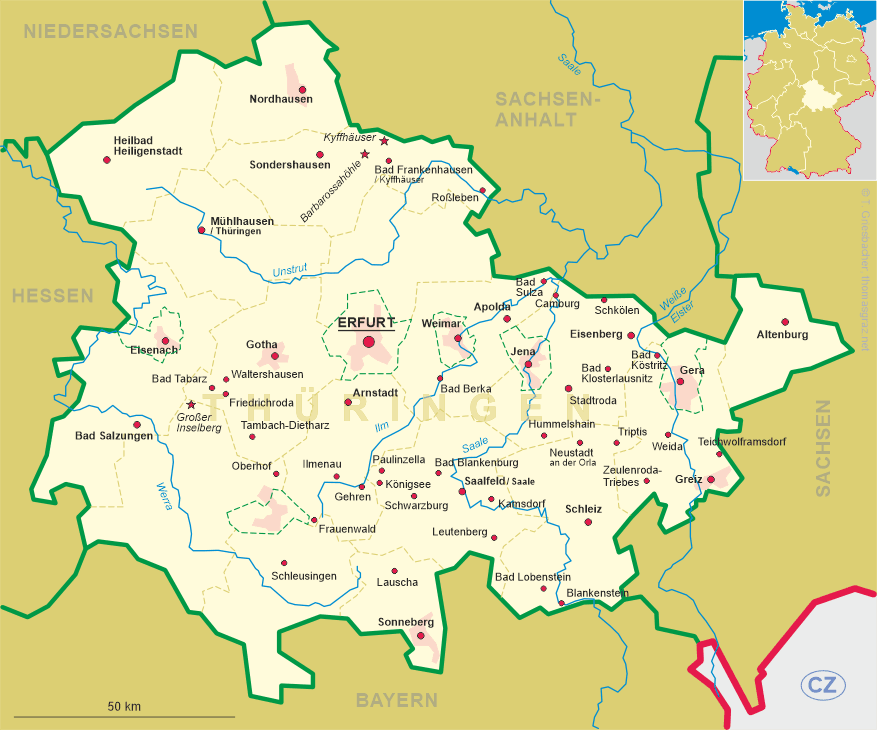 Apolda
• ru: Апольда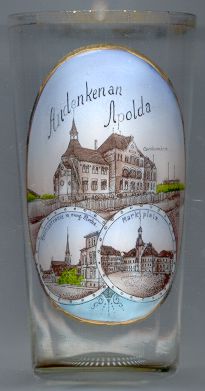 Apolda is situated at an elevation of 210 m on the river Ilm in Germany's state of Thuringia. Apollde was first mentioned in a document of 1119, a castle was first mentioned in 1123. By 1289 Apolda had obtained the status of a town. Since the end of the 16th century the place was well-known for its production of stockings. In 1663 the university of Jena was given the jurisdiction over Apolda and held this right for more than 200 years. Apolda is also well-known for the production of bells, a tradition that goes back to 1722. The large bell (St. Peter's bell) of the cathedral of Cologne was cast here in 1923. Until 1998 it was the world's largest freely-swinging bell (about 24,000 kg).
The

Carolinenheim [top] was built in 1908 in Art Nouveau style.
The

Lutherkirche (Protestant town church) [bottom left] was built around 1891.
The

Rathaus (town hall) [bottom right] dates back to 1558/1559. After a fire it was rebuilt in 1673.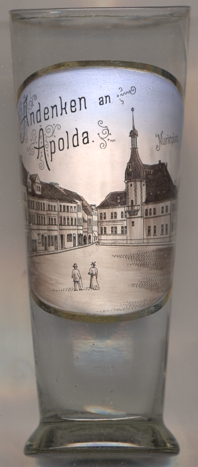 ... [Text in preparation]

---