| | |
| --- | --- |
| DEUTSCHLAND | GERMANY |
| Bundesland: Freistaat Sachsen | Saxony |
| Landkreis: Zwickau | |
map →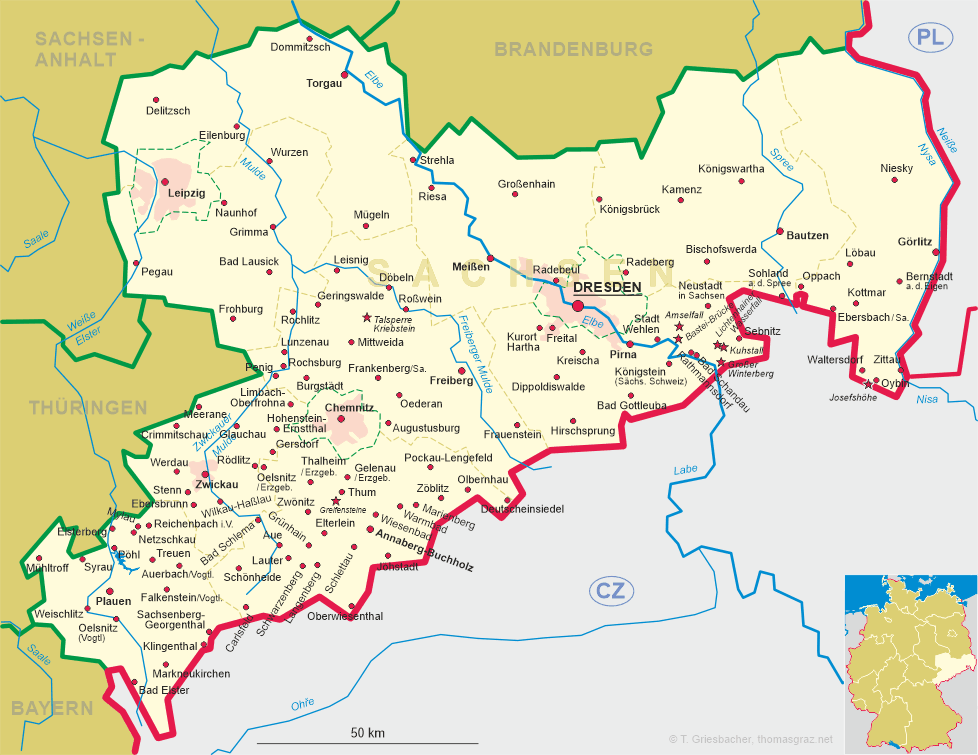 Crimmitschau
• ru: Криммичау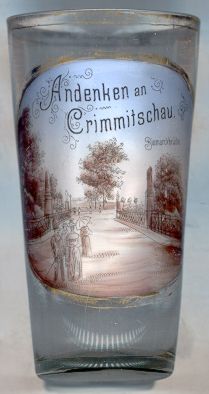 Crimmitschau is situated at an elevation of 268 m in western Saxony close to the border to Thuringia. The settlement was founded around 1150 and was first mentioned in a document in 1212. Crimmitschau was chartered as a town in 1414. Since the 15th century clothmaking was the main economic factor for the town. During the Thirty Years' War (1618–1648) Crimmitschau was looted and burnt down repeatedly.The industrialisation began in the 19th century. In 1841 the town became independent from the former feudal domain. In 1844 Crimmitschau was connected to the railway line to Altenburg. During World War II the town was hit once by a bomb raid. In April 1945 Crimmitschau was liberated by the American army. In July of the same year the town became part of the Soviet occupation zone. After the re-unification of Germany and the administrative reform of 1994 the town became part of Saxony's district Zwickauer Land (since 2008 district Zwickau).
The picture on glass no. 1466 [left] shows the

Bismarckbrücke, a small bridge over an artificial grotto in the former Bismarkhain (Bismark Gardens). The park was laid out in 1895–1899 on the occasion of the 80th birthday in 1895 of the former chancellor Otto von Bismarck on the site that had been occupied by the old town cemetary from 1549 until 1865. The bridge, financed by a private donation, was built in 1901. The park was renamed Friedenspark (Peace Park) in 1946.
Several glasses of this collection show other Bismarck monuments.

---