| | |
| --- | --- |
| ITALIA | ITALY |
| autonome Region: Trentino-Südtirol / regione autonoma: Trentino-Alto Adige | Trentino – South Tyrol |
| autonome Provinz: Bozen – Südtirol / provincia autonoma: Bolzano – Alto Adige | |
map →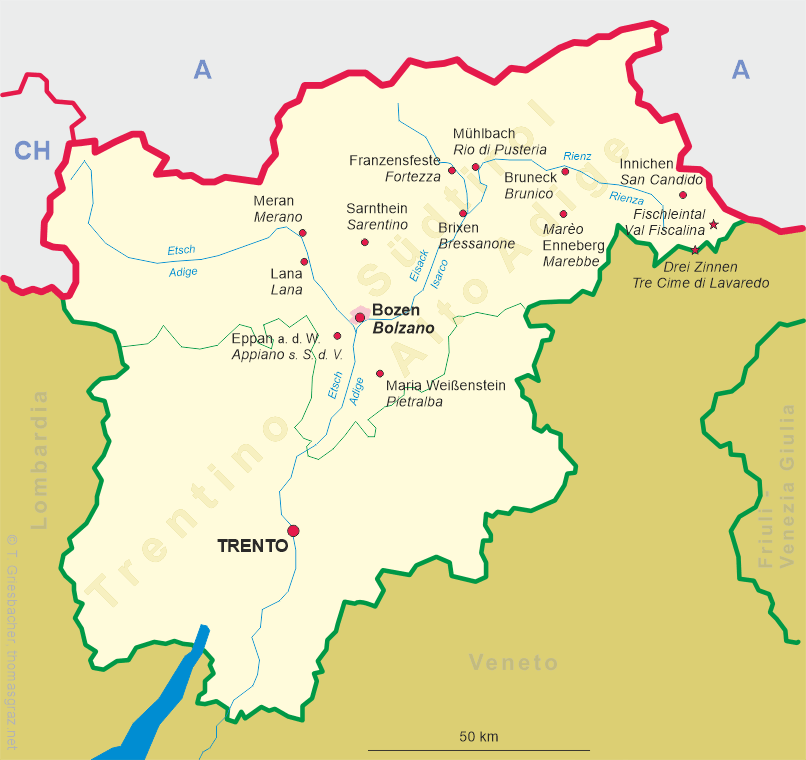 Innichen / San Candido
• de: Innichen
• it: San Candido
• ru: Иннихен, Сан-Кандидо
• uk: Інніхен, Сан-Кандідо
Innichen (San Candido) is situated at an elevation of 1,286 m in eastern South Tyrol near to the border to Austria. The documented history of the town goes back to 769 AD, when Duke Tassilo III of Bavaria donated this piece of land to the Benedictine abbot Atto for the purpose of founding a new abbey. When Atto became bishop of Freising (near Munich) in 783 AD, Innichen became part of the Freising possessions and remained so for more than 1,000 years, i.e. until 1803. The Benedictine monastery was converted to a collegiate monastery in 1140. In 1303, Innichen obtained the status of a market town.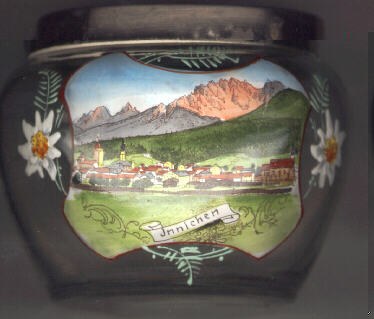 The

monastery church [far left] is said to be the finest example of Romanesque ecclesiastical architecture in South Tyrol. The construction of the church began around 1143 and was completed around 1280. The characteristic bell tower was added in 1320–1326. One of the treasures of the church is a wooden crucifixion group of the 1st half of the 13th century. The monumental fresco decorating the cupola dates around 1280. The crypt beneath the church dates from the 12th century and was completed after 1200. It incorporates structures that already were part of the old church of the 8th century. The statue of the patron saint of the monastery, St. Candidus, was created around 1240.
The

parish church Sankt Michael [centre left] was built in Romanesque style in the 12th century. After 1735, the church was transformed in most magnificent Baroque and Rococo style. The splendid frescos were done by the famous Christoph Anton Mayr.
The

church of the Franciscans [far right] was built during the period of the counter-reformation and was consecrated in 1697.

---