| | |
| --- | --- |
| ÖSTERREICH | AUSTRIA |
| Bundesland: Oberösterreich | Upper Austria |
| Bezirk: Steyr-Land | |
map →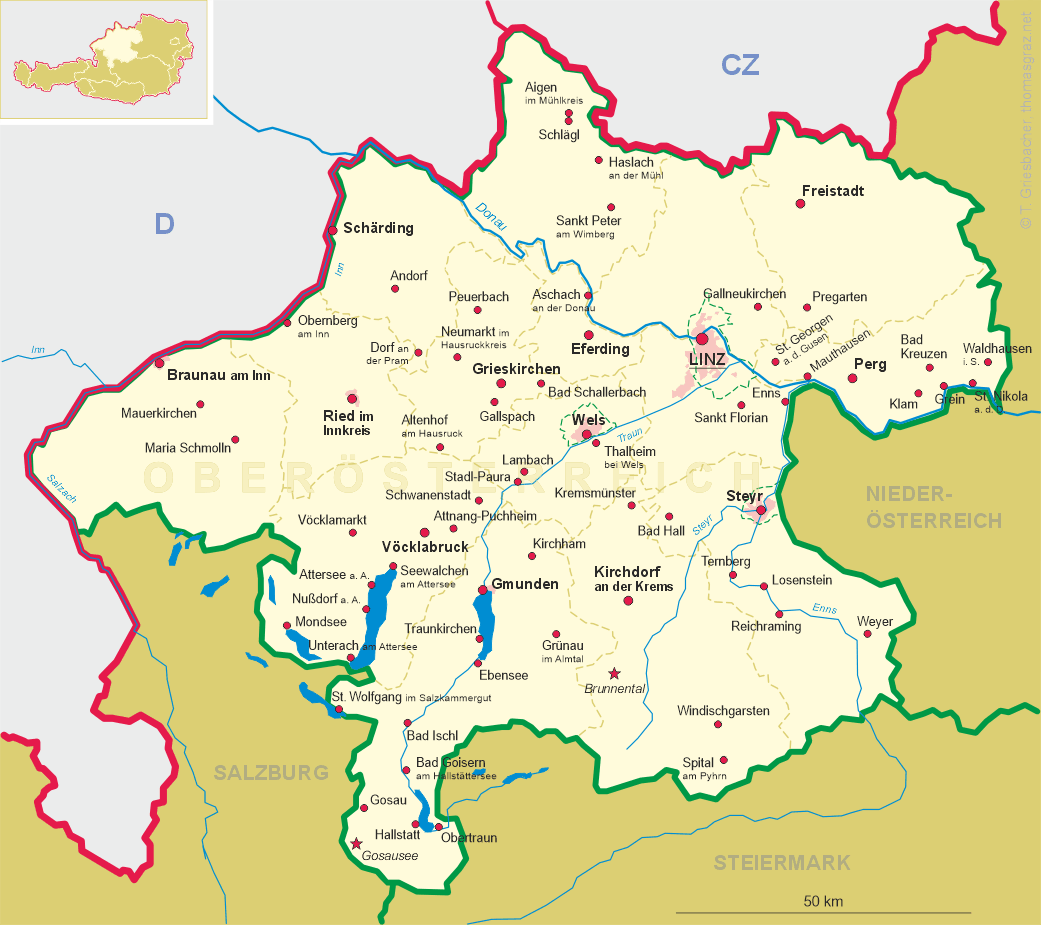 Weyer
• lt: Vejeris
• ru: Вайер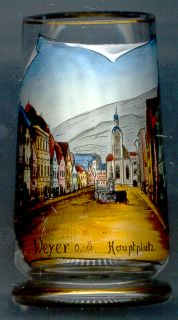 The market town Weyer is situated at an elevation of 399 m in the Enns valley of southeastern Upper Austria. The place was founded in the12th century. The parish church "St. Johannis in piscina" was first mentioned in 1259. From the 14th century on, Weyer became an important centre for iron-working, the earliest in Austria. The place was called the "golden market town" because of its wealth.The town was destroyed by the Turks in 1532 but was rebuilt in the late 16th century. Many of the historic old houses in the town centre date from the Gothic, Baroque and Classicist periods. In 1897, two municipalities were formed, Weyer Markt and Weyer Land. The two municipalities were merged on 1 January 2007.
The

market chapel Sankt Sebastian [background] goes back to a chapel dedicated to St. Margareta, which originated at the end of the 15th century. The original chapel was replaced by a late Gothic construction in 1513, but was destroyed again in 1532 by the Turks. The present church was then built in 1572. After the plague of 1644, the patrocinium of the chapel was changed to St. Sebastian in 1645. During the 18th century the chapel received its present, Baroque, appearance.
The picture on the glass also shows one of the two

market wells [centre], dating from around 1600.

---