| | |
| --- | --- |
| DEUTSCHLAND | GERMANY |
| Bundesland: Rheinland-Pfalz | Rhineland-Palatinate |
| Landkreis: Rhein-Lahn-Kreis | |
map →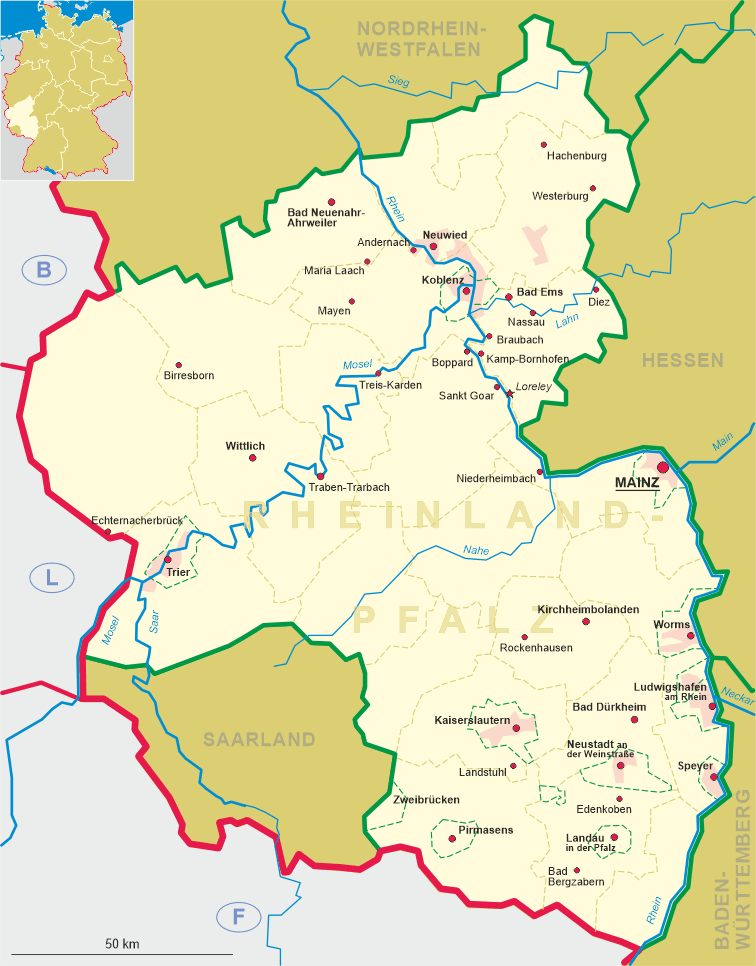 Braubach
• alt: Braubach am Rhein
• ru, sr: Браубах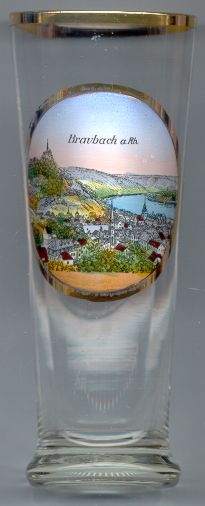 Braubach is situated at an elevation of 71 m on the right bank of the river Rhine. Archelogical finds demonstrate that the area was inhabited as early as 1800 BC. The first mention of Bruhbach in a document dates from AD 691/692. This document is also the first one mentioning wine-growing on the right bank of the Rhine. In 1276 Braubach was chartered as a town. The counts of Katzenelnbogen bought the domains in 1283. In 1479 their possessions were inherited by the Landgraves of Hesse (1567 Hesse-Rheinfels [see Sankt Goar], 1600 Hesse, 1623 Hesse-Darmstadt). In 1803 Braubach became part of the principality Nassau-Usingen (with Nassau-Weilburg 1806 Duchy of Nassau). Together with Nassau it was annexed by Prussia in 1866. The Verbandsgemeinde (combined municipality) of Braubach encompasses the town Braubach and the municipalities of Dachsenhausen, Filsen, Kamp-Bornhofen and Osterspai.
The castle

Marksburg [left, no. 4236] high above the town is the landmark of Braubach. It was founded in the 12th century and is the only fully preserved castle of its type in the Middle Rhine region. The earliest mention of castle Brubach dates from 1231. The name Marxpurgk appears first in 1574. The fortifications were enlarged in 1643 during the Thirty Years' War. Major alterations and extensions followed in 1705 and 1768. Since 1899 the castle is the seat of the Association for the Preservation of German Castles. In 1988 Japanese investors wanted to buy castle and transfer it to Japan. Of course the administrators of the castle would not agree to this plan so that eventually a faithful copy of the entire castle was built on Miyako Island, Okinawa, Japan, which was opened in 1996.
The famous baritone Heinrich Schlusnus (1888–1952) was born in Braubach.

---