| | |
| --- | --- |
| ÖSTERREICH | AUSTRIA |
| Bundesland: Tirol | Tyrol |
| Bezirk: Kufstein | |
map →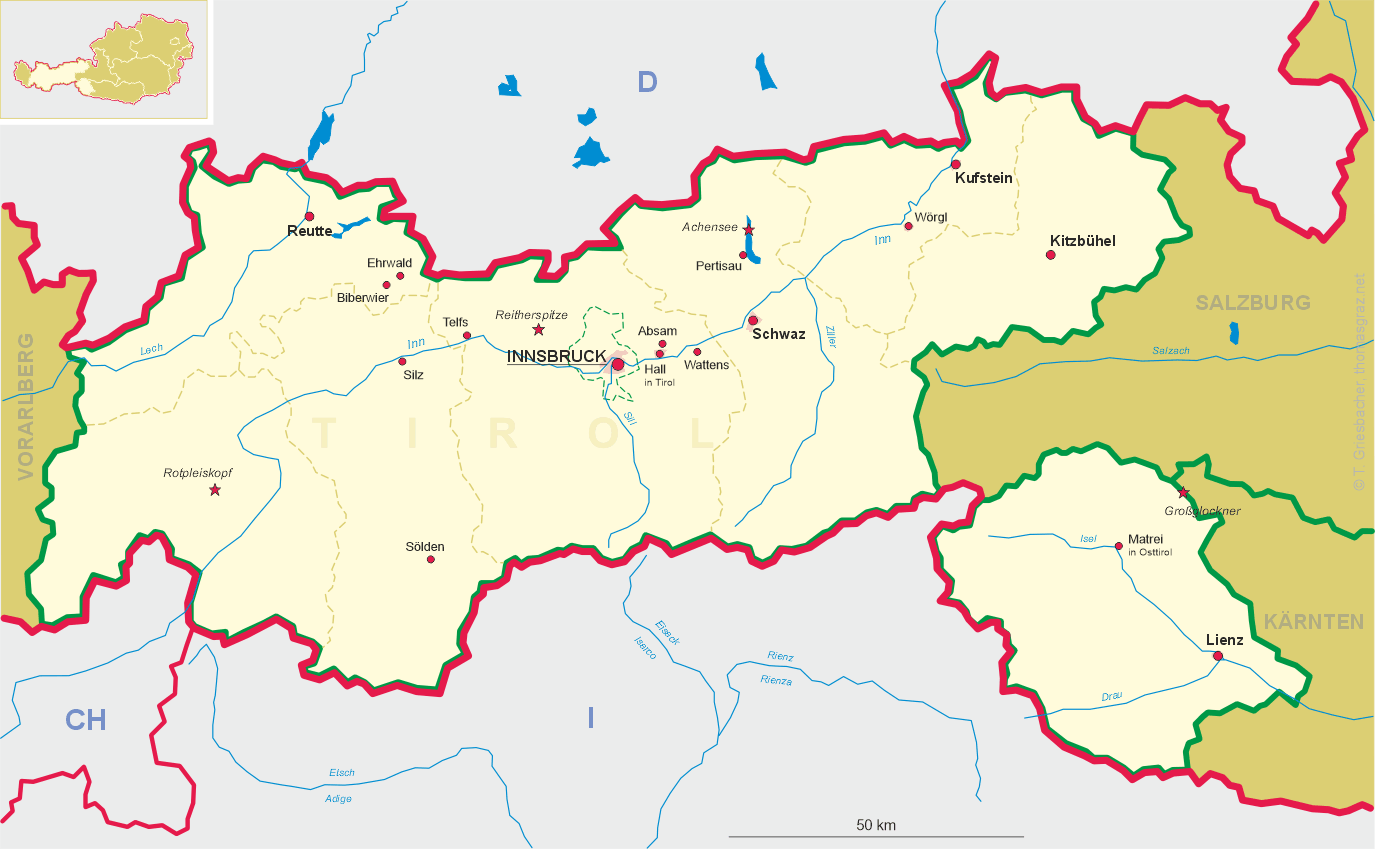 Kufstein
• lv: Kufšteina
• lt: Kufšteinas
• el: Κούφσταϊν
• be, ru, uk: Куфштайн
• mk, sr: Куфштајн
• bg: Куфщайн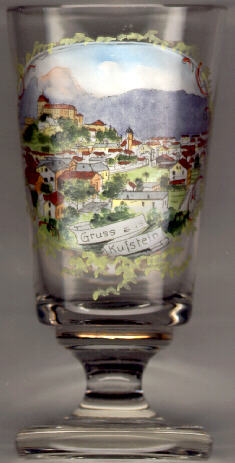 Kufstein is situated at an elevation of 499 m in the Inn valley close to the border to Germany. The earliest mentioning of Kufstein in a document dates back to around 788–790 (Caofstein). It obtained the freedom of the city in 1339. Since 1505 it belonged to Tyrol. The wealth of the town was founded on the navigation on the river Inn.
The

fortress of Kufstein [top left] was already mentioned in 1205. In 1504/05 it was conquered by Emperor Maximilian I who initiated the enlargement of the castle until 1522. The Habsburgs further enlarged the fortress in 1552–63 and 1675–1740. The Karlsturm ('Charles Tower') is the landmark of Kufstein. In 1931 an organ was set up in the Bürgerturm ('Citizen Tower'). With 4,307 pipes and 46 stops it is the world's largest open-air organ. It is played every day at noon to commemorate the dead of both World Wars and can be heard even at a distance of 13 km.
The

parish church Sankt Vitus [centre background] was built in 1400 in late gothic style in place of an older church. In 1660–1666 it was remodeled in Baroque style. These additions were partly removed in 1958.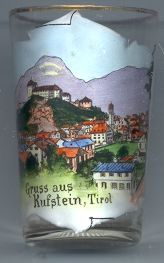 ---