| | |
| --- | --- |
| ČESKÁ REPUBLIKA | CZECH REPUBLIC |
| Královéhradecký kraj | Hradec Králové region |
| Okres: Náchod | |
map →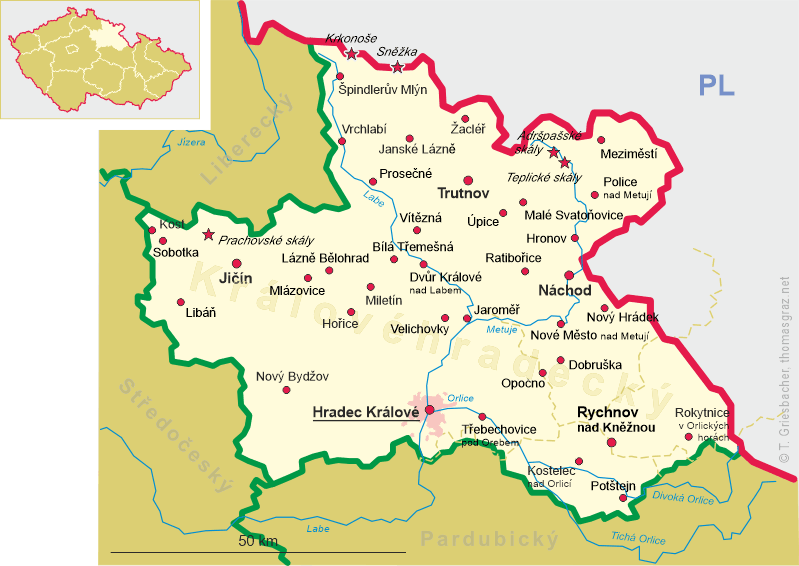 Velichovky
• alt: Lázně Velichovky
• de: Welchow, Welchowek
• ru, sr: Велиховки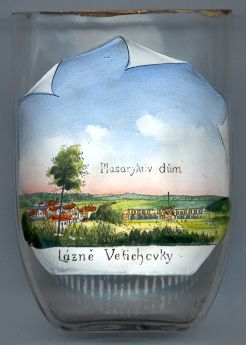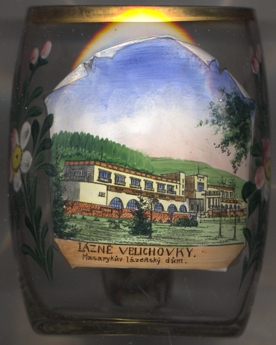 The spa town Velichovky is situated at an elevation of 300 m in the Náchod district, about 5 km west of Jaroměř. It has a population of about 770.
The first stock company for the development of the spa was founded in 1897; the first hospital for patients with joint disorders opened in 1898. Since 1918 Velichovky spa was a property of the Central Sick Fund, which later became the Health Insurance Company of Prague. The

Masaryk House (Masarykův dům) [right, no. 4025] was built in 1924–1926 as a newspa ward. Soon after its completion the building was visited by the first president of the Czechoslovak Republik, Tomáš Garrigue Masaryk, and after his visit was named for him. The second floor of the spa house was completed in 1936. After World War II it was again used as a hospital of the Health Insurance Company. The stock company was founded anew in 1992.
[https://www.velichovky.cz/cs/masarykuv-dum]
The muck, which is the basis of the therapeutic applications, is used for the treatment of joints and the locomotor system and is brought to Velichovky from nearby Rožnov.

---