| | |
| --- | --- |
| ÖSTERREICH | AUSTRIA |
| Bundesland: Tirol | Tyrol |
| Bezirk: Imst | |
map →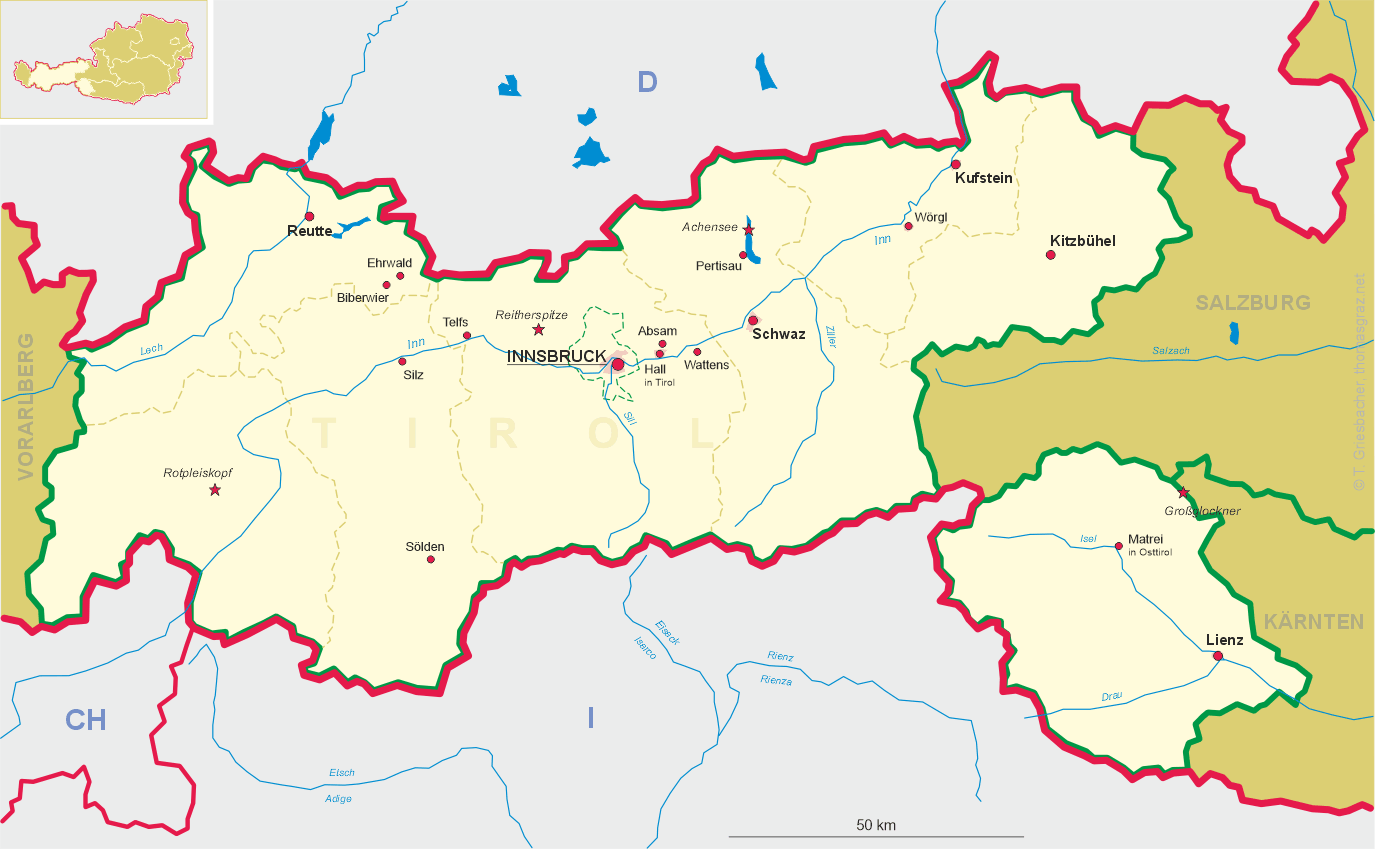 Sölden
• lt: Zioldenas
• el: Ζόλντεν
• sr: Зелден
• uk: Зельден
• bg: Зьолден
• ru: Зёльден
Sölden is situated at an elevation of 1,368 m in the ötztal, the valley of the river ötztaler Ache. Together with its borroughs of Obergurgl und Untergurgl, Sölden, Hochsölden, Vent and Zwieselstein, Sölden is Austria's largest municipality according to surface area (467 km²). The municipality has a population of about 4,350 inhabitants (2003), Sölden itself has a population of about 2,700.
Since about 4500 BC the inner ötztal had been used by cattle drovers who came from the southern side of the Alps. The earliest settlements also arose as foundations by Rhaeto-Romanic settlers. The earliest written mention of Seldon dates from 1150. In 1811 Sölden was one of ten advocacies of the law-court Petersberg, which became a municipality in 1817. In 1891, Sölden obtained the status of an independent parish.
During the 19th century the first mountain lodges were built which initiated the development of Sölden as a tourist place. The modern development to a popular winter tourist resort began in 1948 when the first ski-lifts were built. The glaciers Rettenbachferner and Tiefenbachferner were developed for winter tourism in 1975 and 1981, respectively. Today, the total skiing area of Sölden comprises 147 km of slopes and 39 ski-lifts and cable cars.
The

parish church Mariä Heimsuchung (Visitation of Our Lady) in Rettenbach (today the centre of Sölden) was first mentioned in 1288 in a catalogue of the law-court Petersberg. In 1521 the church was rebuilt in late Gothic style. The interior decorations mostly date from the Baroque period.

---