| | |
| --- | --- |
| FRANCE | FRANCE |
| région: Normandie | Normandy |
| département: 61, Orne | |
map →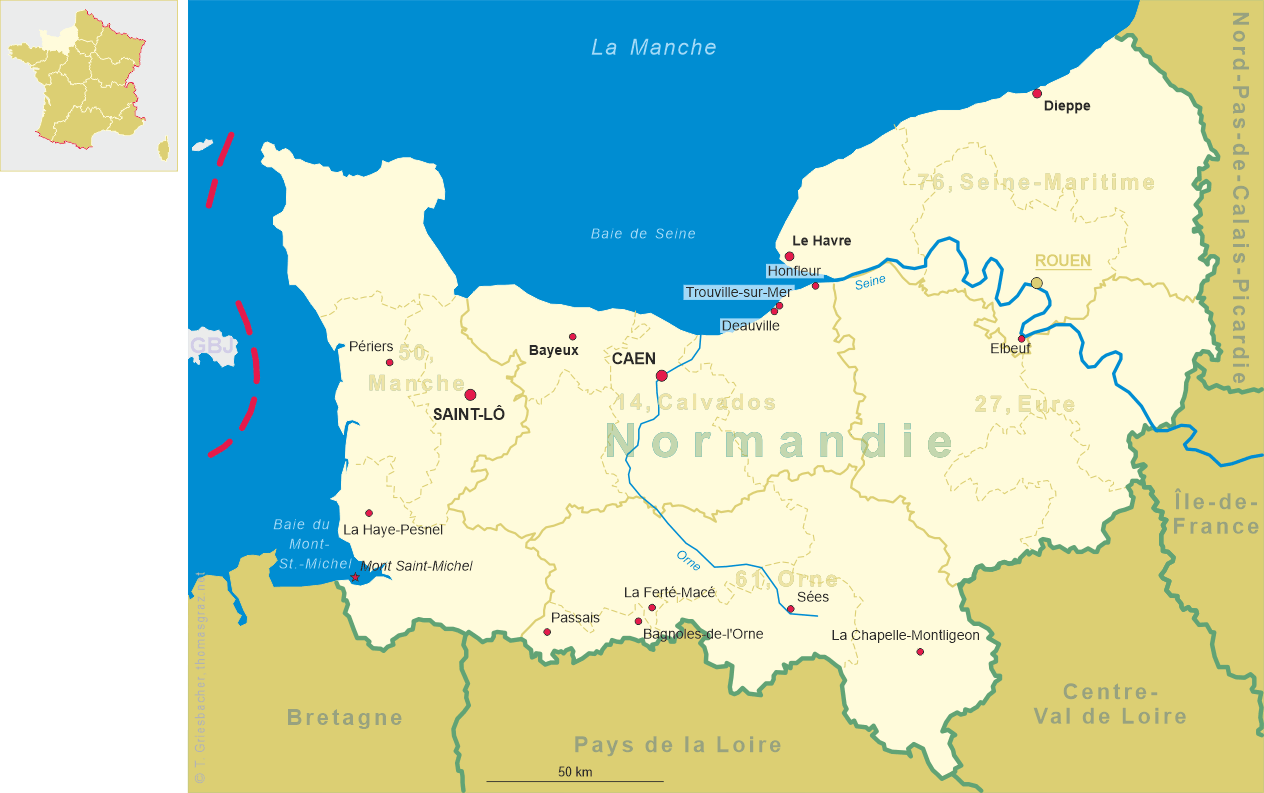 La Chapelle-Montligeon
La Chapelle-Montligeon is situated at an elevation of 800 m in the département Orne (arrondissement and canton Mortagne-au-Perche) of the ré Normandie of northwestern France. The community has a population of about 800.
The

basilica Notre-Dame-de-Montligeon is located on a plateau above the village. The basilica was built in neo-Gothic style by Alfred Tessier, architect at Beaupréau. The construction of the church began 1896, the chancel and main aisle of the basilica were finished in 1905 and the first mass took place in 1911. The plan of the building is in the form of a Latin cross, 74 m long, 32 m wide and 23 m high at the vault. The two spires have a height of 60 m. The original plans also envisaged a tower, later a spire, to be built above the transept, but this was never carried out, either because of the soft ground or due to financial reasons.
The construction was initiated by Abbé Paul Buguet who in 1884 had founded the "Œuvre expiatoire pour la délivrance des âmes délaissées du purgatoire", which in 1894 was registered as the "Société anonyme des établissements de la Chapelle-Montligeon".

« Importé de Bohême »

---