| | |
| --- | --- |
| UNITED STATES OF AMERICA | |
| IOWA | |
| Hancock County | |
map →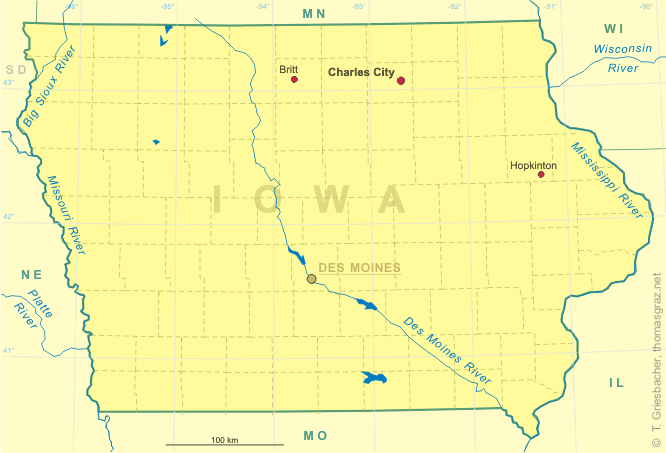 Britt
Britt, IA is situated at an elevation of 1,220 ft (372 m) in Hancock County, Iowa. As of the census of 2000, Britt had a total population of 2,052.
Britt is home of the Hobo Museum, a museum dedicated to the Hobo (itinerant working people) life, and the National Hobo Convention, organised each year by the local Chamber of Commerce.
The picture on glass no. 2132 [left] shows Britt

High School.

---