| | |
| --- | --- |
| ÖSTERREICH | AUSTRIA |
| Bundesland: Niederösterreich | Lower Austria |
| Bezirk: Korneuburg | |
map →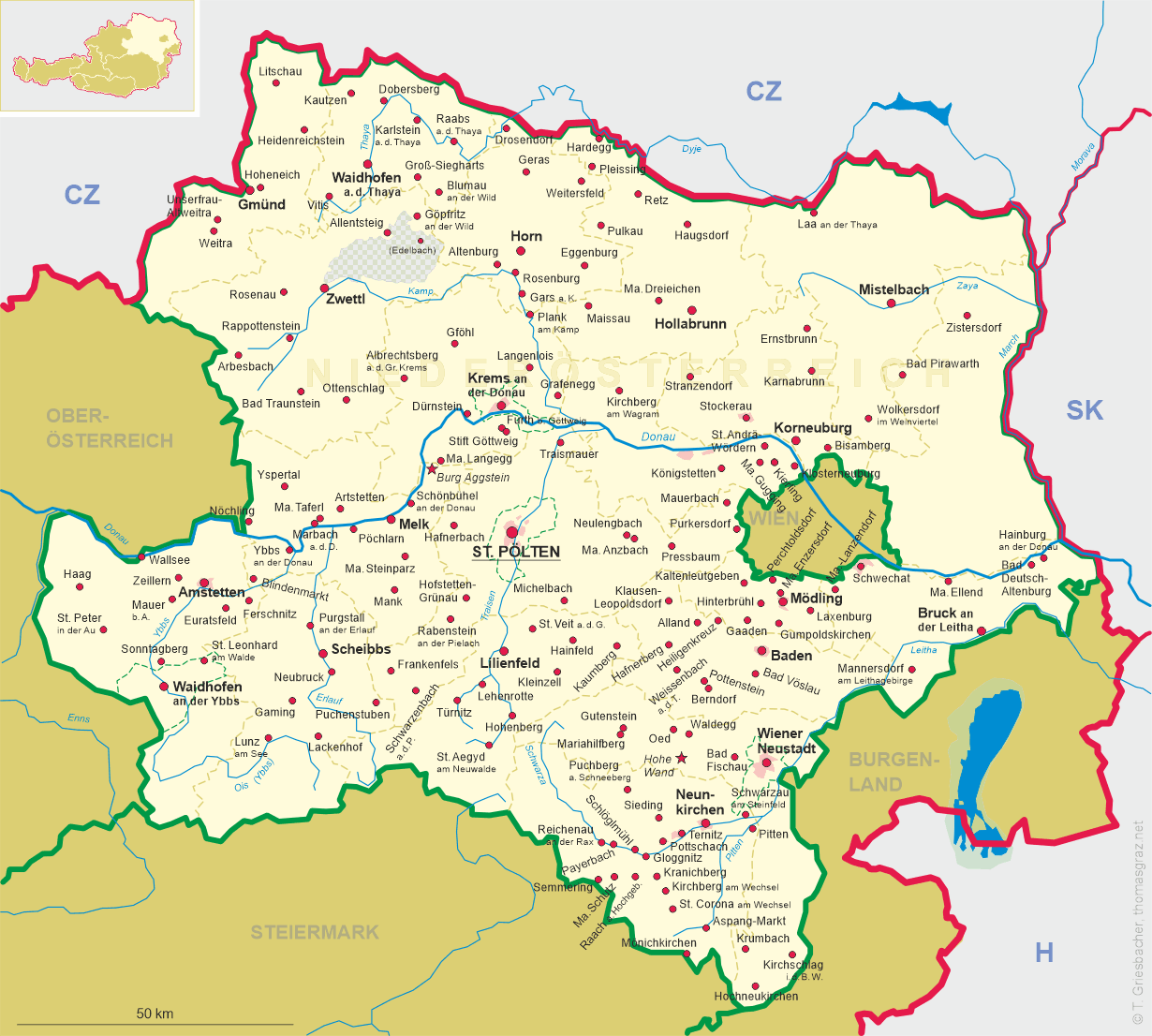 Korneuburg
• lv: Korneiburga
• lt: Kornoiburgas
• ru: Корнойбург
• sr: Корнојбург
The district town Korneuburg is situated at an elevation of 169 m on the left bank of the river Danube. It was first mentioned in 1136. The medieval town was founded in 1212 according to a strict ground plan. It received the status of a town in 1298 which ended its joint administration with Klosterneuburg on the right bank of the Danube. During the Middle Ages Korneuburg was an important river-crossing and salt, wine and corn trading place. Large parts of the town were destroyed during World War II.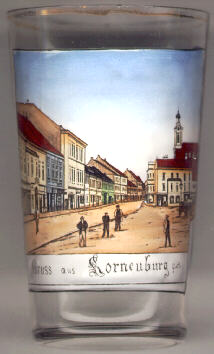 The

Augustinerkirche (church of the Augustinian monastery) [left, no. 214, background right] was built in splendid Baroque style in 1745–1773 in place of an older church (the monastery was founded in 1338). The church tower was added in 1898. Several paintings and frescos in the church were painted by the famous Franz Anton Maulpertsch (1724–1796); his altar fresco "The Last Supper" dates from 1773.
The

Stadtturm (Municipal Tower) [right, no. 3718: background left] was built between 1440 and 1447 in the site of the tower of the former church of St. Nicholas. Damaged during the Thirty Years' War (1618–1648), it was restored and modified in historistc style in 1890.
The remaing parts of the church of St. Nicholas were torn down in 1894 to make room for the new

town hall [right, no. 3718: centre left] of Klosterneuburg. The construction in Gothic revival style was completed in 1894.
The

Plague column or Trinity column [right, no. 3718: centre] was created in 1747.

[https://de.wikipedia.org/wiki/Rathaus_Korneuburg; https://de.wikipedia.org/wiki/Rathaus_Korneuburg; https://de.wikipedia.org/wiki/Pestsäule_Korneuburg]

---