| | |
| --- | --- |
| DEUTSCHLAND | GERMANY |
| Bundesland: Freistaat Sachsen | Saxony |
| Landkreis: Erzgebirgskreis | |
map →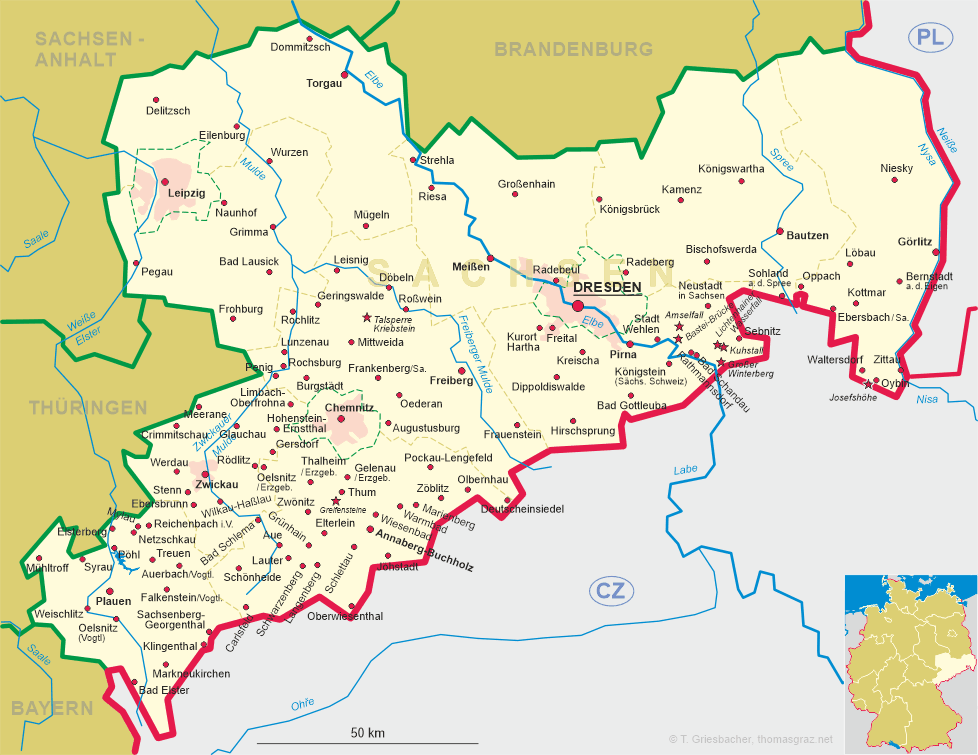 Olbernhau
• lv: Olbernhava
• uk: Ольбернгау
• mk, sr: Олбернхау
• ru: Ольбернхау
Olbernhau is situated at an elevation of 440 m in the Flöha valley in Ore Mountains region of Saxony, close to the border to the Czech Republic. The municipality has a population of about 11,000 and also includes the communities of Blumenau, Oberneuschönberg, Niederneuschönberg, Hirschberg, Reukersdorf, Rothenthal and Kleinneuschönberg.
The origins of Olbernhau go back to the 12th/13th century. The earliest written mention of Albernhaw or Olbernhaw date from 1434 and 1497, respectively. Mining activities are documented as early as 1511. With the introduction of the Protestant faith, the community became an independent parish in 1539. In 1902 Olbernhau was chartered as a town.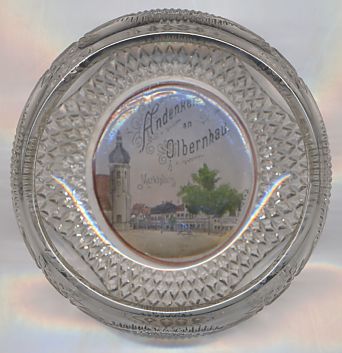 The

town church [left, no. 3432 and far right, no. 4204: top pictures, and near right, no. 2183] was built in 1590 in place of an older chapel. After severe damages during the Thirty Years' War (1618–1648) it was rebuilt in 1639.
The

Sulfur spa Grünthal [left, no. 3432 and far right, no. 4204: bottom left picture] was founded after the discovery of two sulfurous mineral springs in 1813. The delivery of the wells was quite variable. After World War II one of the springs ran dry and the spa finally discontinued its operations in 1960.
[https://de.wikipedia.org/wiki/Schwefelbad_(Grünthal)]
The

Imperial Post Office [left, no. 3432 and far right, no. 4204 : bottom right picture] was built in 1895–1896. In 1905 it was sold to the Imperial tax authority.
[https://www.olbernhau.de/de/postamt-albertstraße-2]

---