| | |
| --- | --- |
| DEUTSCHLAND | GERMANY |
| Bundesland: Freistaat Thüringen | Thuringia |
| Landkreis: Kyffhäuserkreis | |
map →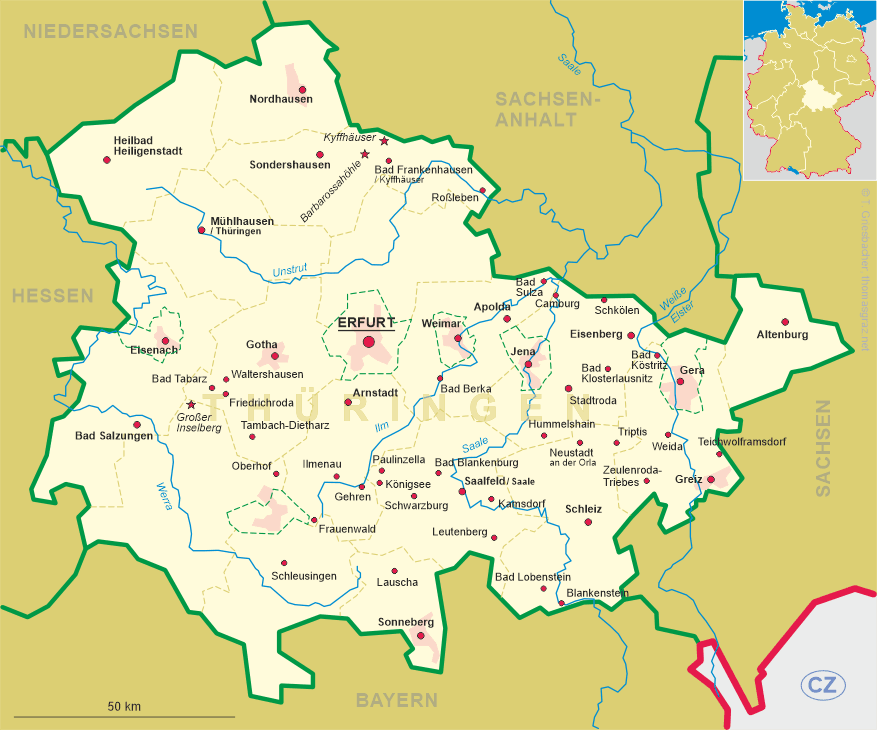 Kyffhäuser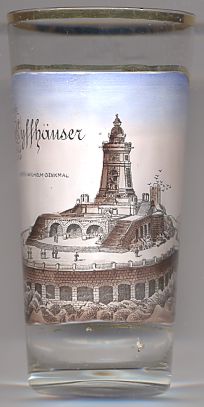 The

Kyffhäuser monument is located on the eastern ridge of the Kyffhäuser mountains near Bad Frankenhausen in Thuringia.
The munument was built in 1890–1896 on the ruins of the Kyffhausen castle, which was first mentioned in 1118 and since the 15th century had fallen into dereliction. The design of the monument was drawn by the architect Bruno Schmitz and intended to allegorize the new German Empire as the legitimate successor of the Holy Roman Empire of German Nation. A sandstone sculpture (height 6.5 m) shows Emperor Friedrich I (Barbarossa) awakening from his centuries-long sleep (see also the Barbarossa cave). Above him, the copper-driven equestrian monument (height 11 m) shows Emperor Wilhelm I, the first German Emperor (1871–1888). The monument is dominated by a massive tower (height 57 m, 247 steps) which offers a spectacular view over the area. The Kyffhäuser monument is the third-largest monument of Germany (after the monument ot the Battle of the Nations in Leipzig and the Kaiser Wilhelm monument at Porta Westfalica).
Several glasses of this collection show other monuments for Wilhelm I.

---