| | |
| --- | --- |
| ÖSTERREICH | AUSTRIA |
| Bundesland: Niederösterreich | Lower Austria |
| Bezirk: Bruck an der Leitha | |
map →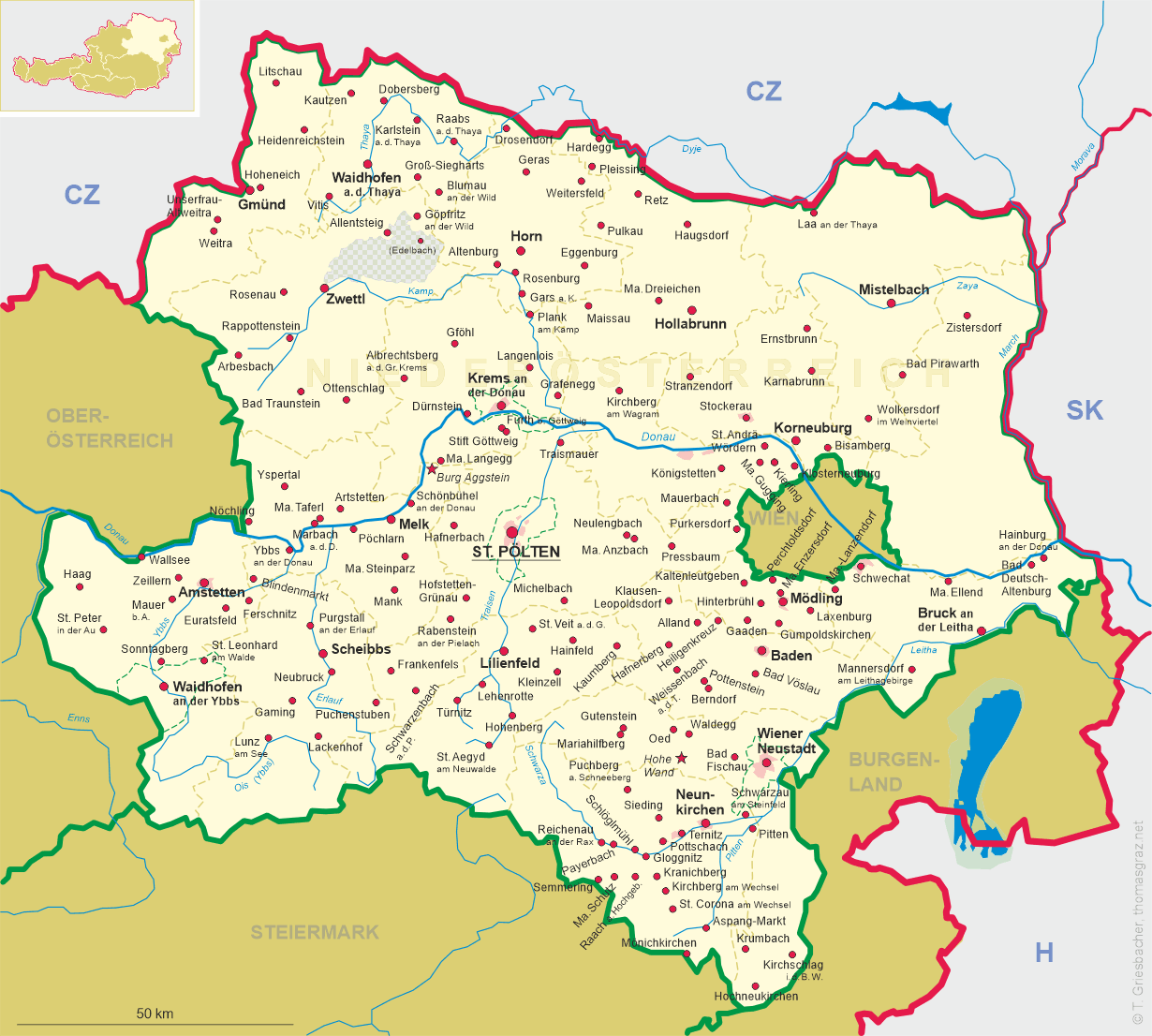 Hainburg an der Donau
• lt: Hainburgas prie Dunojaus
• ru: Хайнбург-на-Дунае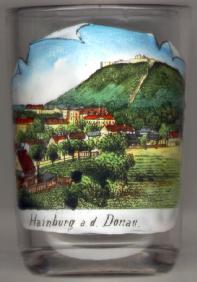 Hainburg an der Donau is situated at an elevation of 161 m on the right bank of the river Danube in the Hainburger Pforte gap between the Hundsheimer Berge hills and Kleine Karpaten mountains close to the border to Slovakia. It is Austria's easternmost town (city). The full name of the town, Hainburg an der Donau, became official in 1935.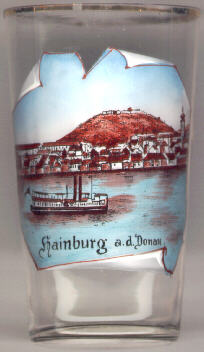 The

medieval fortress [top] on top of the Schlossberg mountain (290 m) above the city was established around 1045. It was mentioned in the early German epic 'Nibelungenlied' of around 1200 as Heimburc. The remains of the fortifications, the Great Hall and the chapel date from the 12th and 13th centuries. Margarethe of Austria, last issue of the Babenberg family, married Margrave Ottokar of Moravia, later King Ottokar II of Bohemia, in this chapel on the 11th of February 1252. The castle was devastated by the Turks in 1683 and remained in ruins since then. Several alterations were made to the structure in the 18th century.
The

parish church Sankt Philippus und Jakobus [left, no. 226: bottom right, barely visible] was first mentioned in 1236. It was enlarged in Baroque style around 1700. The spire was added in 1756/57. The high altar dates from 1713, the baptismal font is from the beginning of the 16th century.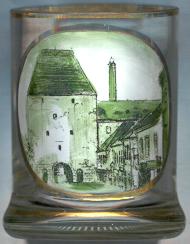 The

Wiener Tor (Vienna Gate) [right] is the largest medieval town gate of Europe. The lower part was built in the 1st half of the 13th century; the upper part was added by Ottokar of Bohemia in 1267/68. The gate has a height of 31 m and today houses the town museum of Hainburg. Two other gates of the medieval town fortifications are also still extant: the Ungartor (Hungary Gate), Hainburgs oldest existing gate dating from around 1230, and the Fischertor (Fishermens' Gate), the youngest and smallest gate of around 1330.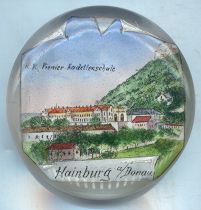 The picture on the glass paperweight [no. 1474, left] shows the

k. k. Pionier-Kadettenschule. The best-known graduate of the military school was the Austrian field marshal Franz Baron (1918 Count) Conrad von Hötzendorf (1852–1925).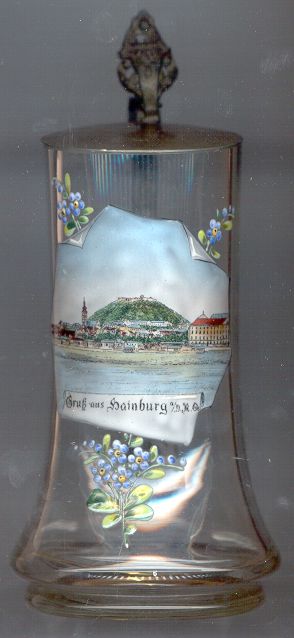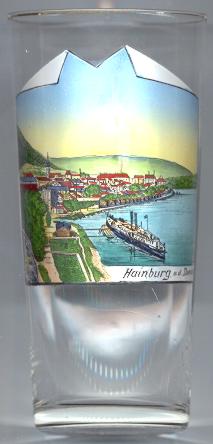 ---