| | |
| --- | --- |
| FRANCE | FRANCE |
| région: Normandie | Normandy |
| département: 61, Orne | |
map →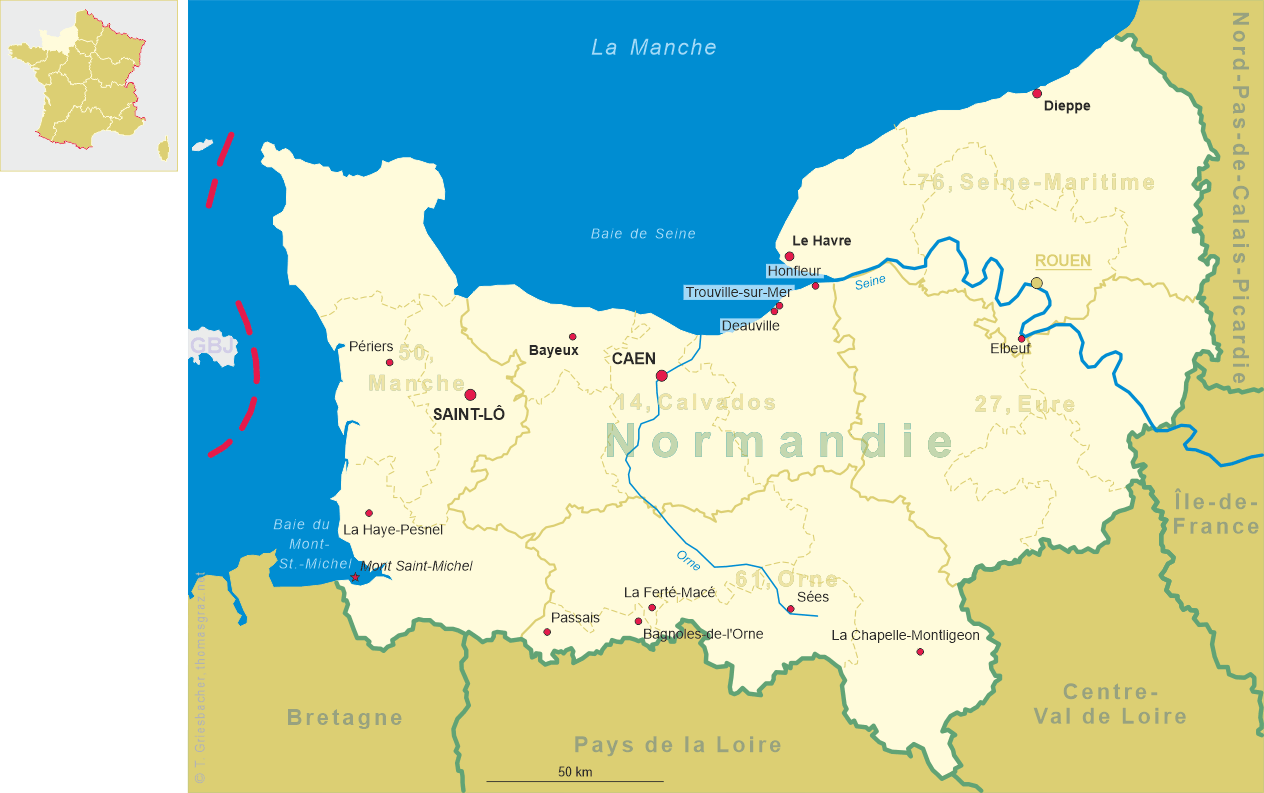 Bagnoles-de-l'Orne
• sr: Бањол-де-л'Орн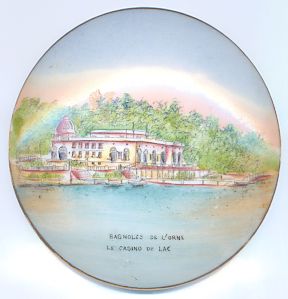 Bagnoles-de-l'Orne is situated at an elevation of 200 m in the département Orne in the région Normandie of northern France.
This commune is famous for its hydrotherapic baths, which are known for their healing powers for rheumatic, gynaecologic and circulatory problems. The origins of thermal activity are said to date back to the Middle Ages. Local legend tells of the medieval lord Seigneur Hugues de Tessé. As he felt he was reaching the end of his life he decided to abandon his once-glorious horse "Rapide" in the Andaines forest. He was amazed when the animal returned home some time later, strong and totally revitalized. Without resentment, "Rapide" took its master along the waters of Bagnoles where he drank and also got rejuvenated. According to another tale, a very old Franciscan monk who took the waters in Bagnoles found a new astonishing vigour and leapt across the highest rocks above the town, which are still called "Le Saut du Capucin" (Monk's Leap Rock). Another facet of this place is the Arthurian legend, since Bagnoles and its surroundings are supposed to be Lancelot's country. The village's calendar of cultural events includes a visit of the most famous Arthurian sites.
[Text adapted from http://en.wikipedia.org/wiki/Bagnoles_de_l'Orne]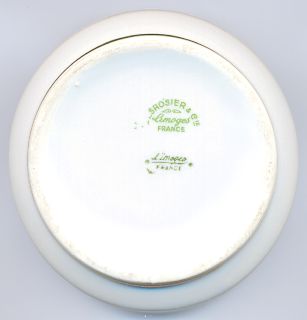 no. 2294 of this collection is a porcellain souvenir box showing a picture of the

Casino du lac, which was built by architect Auguste Bluysen in 1927.

---