| | |
| --- | --- |
| FRANCE | FRANCE |
| région: Bourgogne-Franche-Comté | |
| département: 90, Territoire-de-Belfort | |
map →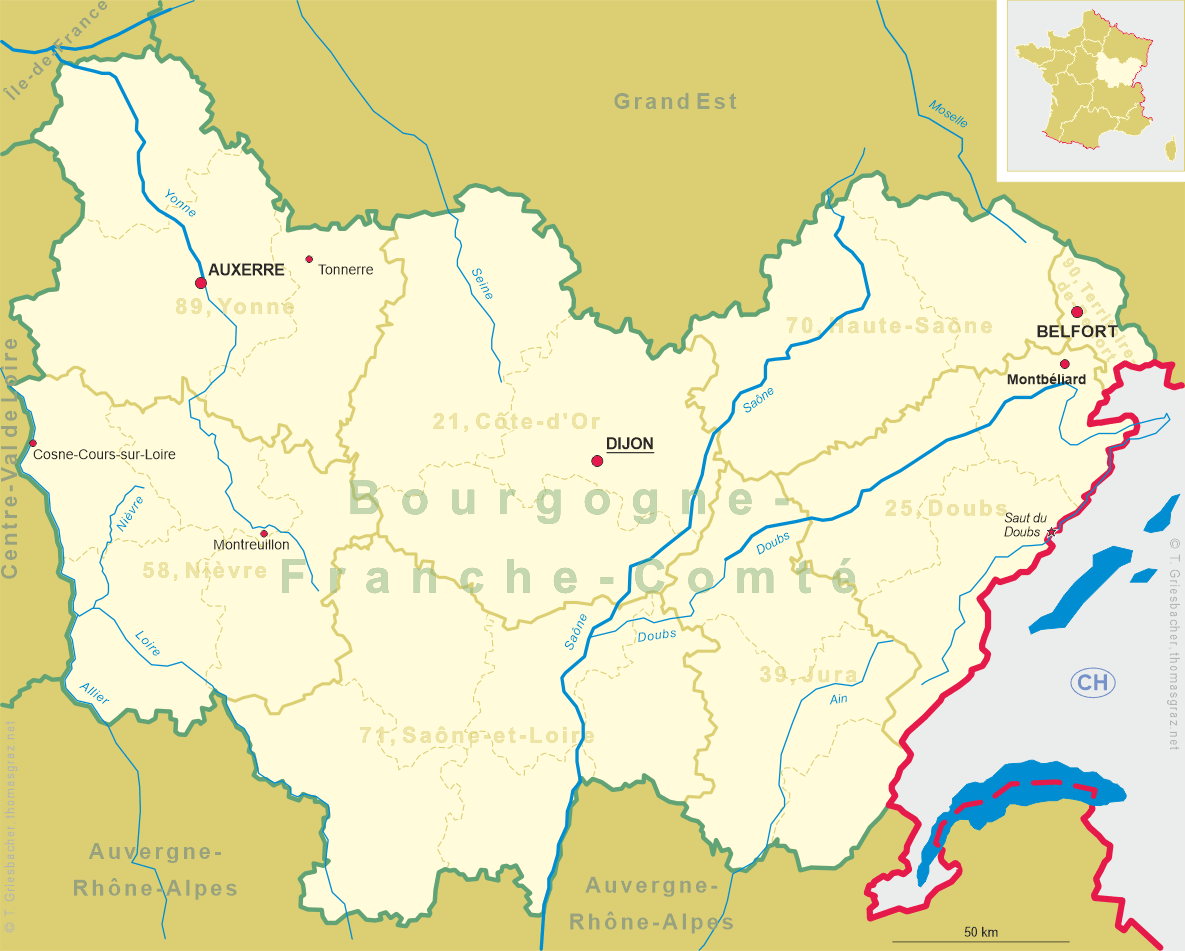 Belfort
• de: Befert, Beffert
• lv: Belfora
• lt: Belforas
• el: Μπελφόρ
• bg, mk, sr: Белфор
• be, ru, uk: Бельфор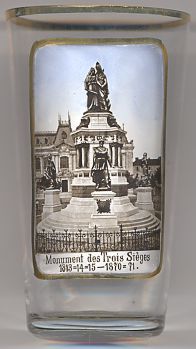 Belfort is situated an at an elevation of 385 m in the north-east of the région Bourgogne-Franche-Comté of France. It is located on the Savoureuse, on the strategically important natural route between the Rhine and the Rhône — the Belfort Gap (Trouée de Belfort) or Burgundian Gate (Porte de Bourgogne). Belfort is the préfecture (capital) of the département Territoire-de-Belfort and has a population of about 50,400 (1999).
Belfort's strategic location, in a natural gap between the Vosges and the Jura, on a route linking the Rhine and the Rhône, has attracted human settlement and made it a target for armies. The site of Belfort was inhabited in Gallo-Roman times and was subsequently recorded in the 13th century as a possession of the counts of Montbéliard, who granted it a charter in 1307. Previously an Austrian possession, Belfort was transferred to France by the Treaty of Westphalia (1648), that ended the Thirty Years' War. The town's fortifications were extended and developed by the military architect Vauban for Louis XIV. Until 1871, Belfort was part of the département of Haut-Rhin, in Alsace. The Siege of Belfort, between November 3, 1870 and February 18, 1871, was successfully resisted until the garrison was ordered to surrender 21 days after the armistice between France and Prussia. As a mark of respect for their tenacity, the area around Belfort was excluded from the annexation of Alsace and Lorraine by the Prussians. It formed, as it still does, the Territoire de Belfort. The town was bombarded by the Germans in World War I and occupied by them in World War II. In November 1944 the retreating German army held the French First Army before the town until French Commandos made a successful night attack on the Salbert Fort. Belfort was liberated on 22 November.
[Text adapted from http://en.wikipedia.org/wiki/Belfort]
The

Monument des Trois Sièges [left] is located in Place de la République. The monument, made by the French sculptor Frédéric Artholdi, depicts France and the City of Belfort. It has a height of 11 m and commemorates three sieges of Belfort and its defenders, represented by bronze statues: Commandant Jean Legrand (siege of 1813–1814), Lieutenant Général Claude Jacques Lecourbe (siege of 1815) and Colonel Pierre Philippe Denfert-Rochereau (siege of 1870–1871).

---