| | |
| --- | --- |
| DEUTSCHLAND | GERMANY |
| Bundesland: Freistaat Sachsen | Saxony |
| Landkreis: Leipzig | |
map →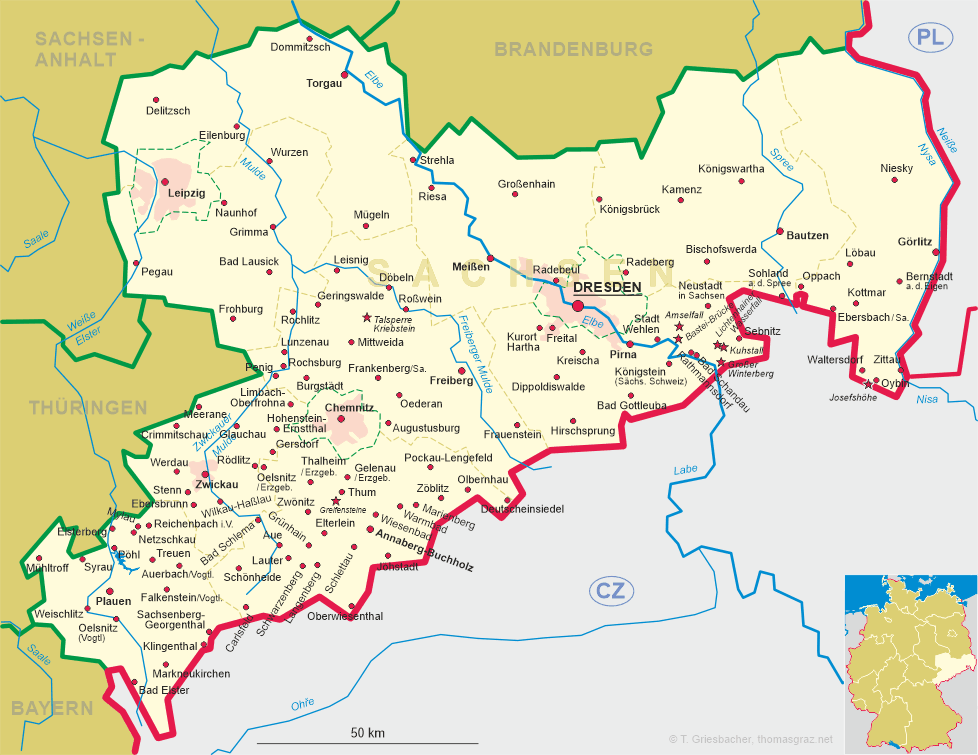 Naunhof
• ru: Наунхоф

Naunhof is situated at an elevation of 149 m on the river Parthe about 20 km southeast of Leipzig. Together with the municipalities of Belgershain and Parthenstein it forms the administrative union Naunhof.
Naunhof was first mentioned in 1144.
The top picture on glass no. 2317 shows the

town hall in the market square. The first town hall was built in the 17th century but was destroyed by fire in 1734. The hall was rebuilt in 1738/1739. The construction was enlarged several times, but by the 19th century it had become too small. A third building was created in 1857, but this was finally replaced by the present town hall in 1891. The building was severely damaged by a fire in 1990. It was torn down in 1993 and the new town hall was opened in 1994. The documents of the city archive, which had been transfered to the district archives of Grimma in 1988, were brought back to Naunhof in 1997.
The bottom left picture shows the

Fürst-Bismarck-Hütte, named for Otto von Bismarck, the founder of the German empire in 1871.
Several glasses of this collection show other Bismarck monuments.

The bottom right picture on glass no. 2317 shows the

König-Albert-Hütte, named for King Albert of Saxony (r.1873–1902).

---