| | |
| --- | --- |
| FRANCE | FRANCE |
| région: Grand Est | |
| département: 57, Moselle | |
map →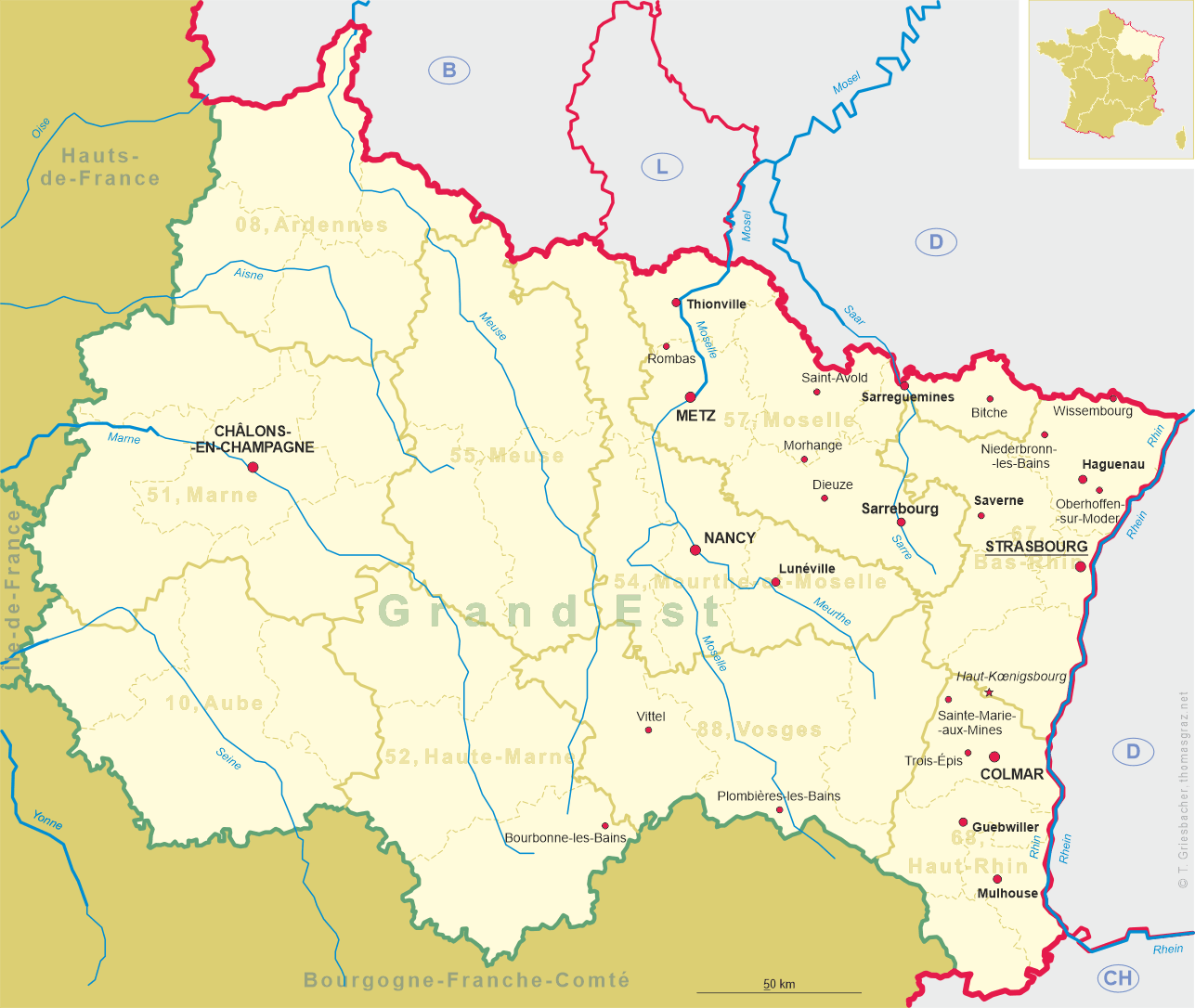 Sarreguemines
• de: Saargemünd
• lt: Sargeminas
• ru, sr: Саргемин
• uk: Сарргемін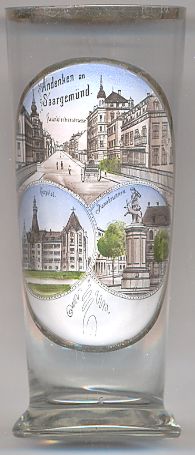 Sarreguemines (in German: Saargemünd) is situated at an elevation of 220 m at the river Sarre (Saar) in the French région Grand Est, directly at the border to Germany. Sarreguemines is a sous-préfecture (arrondissement Sarreguemines) within the département Moselle and the chef-lieu of the canton of the same name. The municipality has a population of about 23,200 (1999).
The name is derived from the Latin Gemundia, which refers to its location at the confluence of the river Blies into the river Sarre. The earlies document mentioning Gaimundas dates from AD 706. At least since 1577, when the town was for the first time referred to as Sargemünt, the name of the river Saar / Sarre is part of the name. Frome 1679 until 1697 Sarreguemines was French for a first, short period, before it became part of France in 1766 for a long time. After the French German War of 1870/1871 Saargemünd became part of the German Empire, but was returned to France in 1918. The town was occupied by Germany again early during World War II and was formally annexed in 1940. In December 1944 Sarreguemines was liberated by American forces.
The three pictures on glass no. 2413 show

Neunkircherstraße [top], the

Hospital [bottom left], and the

Diana Fountain [bottom right].

---