| | |
| --- | --- |
| FRANCE | FRANCE |
| région: Grand Est | |
| département: 68, Haut-Rhin | |
map →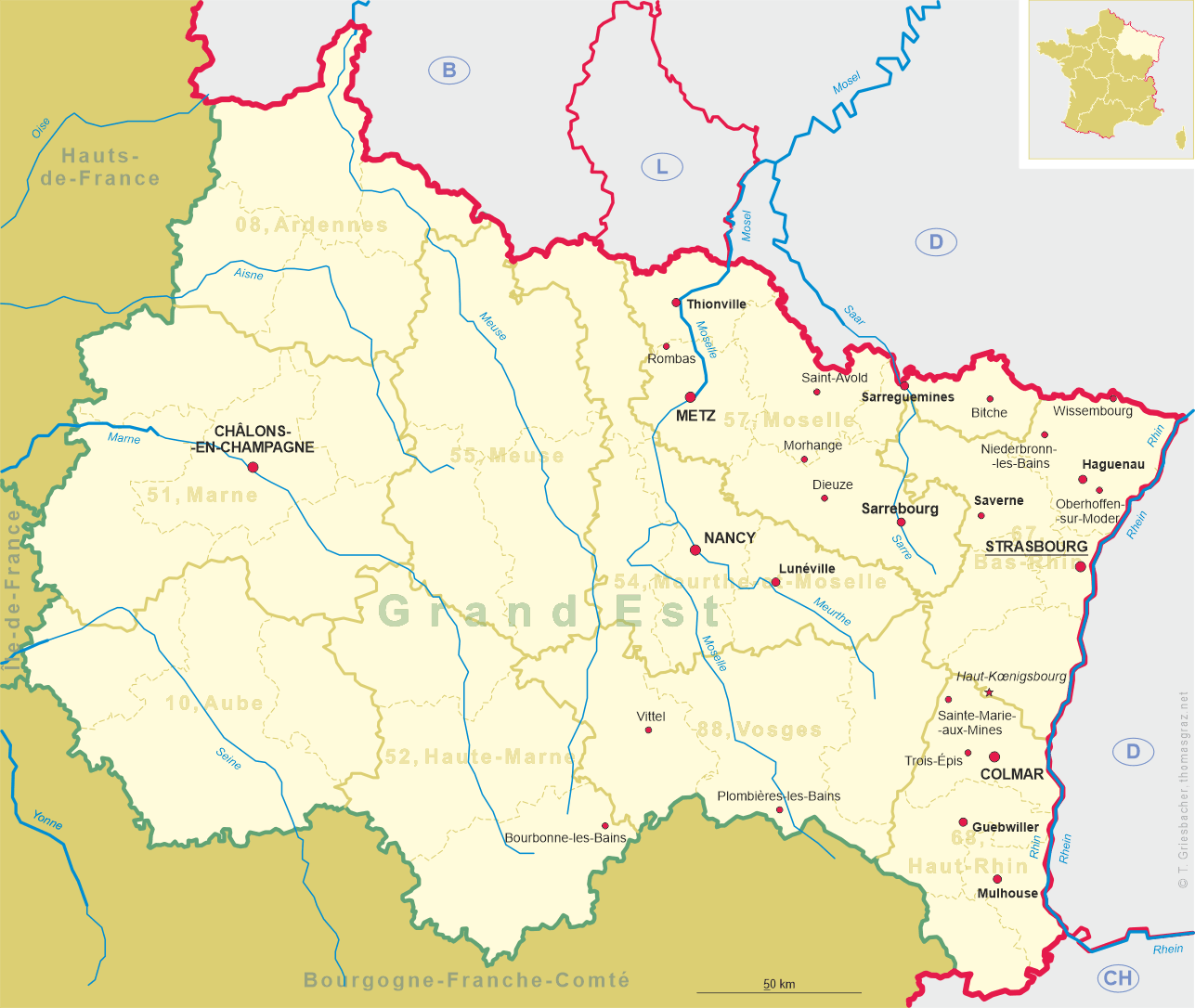 Sainte-Marie-aux-Mines
• de: Markirch
• ru: Сент-Мари-о-Мин
• uk: Сент-Марі-о-Мін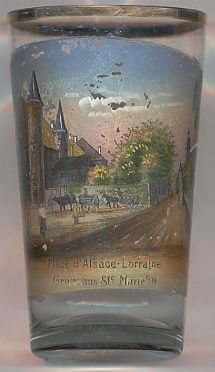 Sainte-Marie-aux-Mines is situated at an elevation of 326 m on the river Lièpvrette in the Vosges Mountains. Sainte-Marie-aux-Mines is the chef-lieu of a canton of the same name in the arrondissement Colmar-Ribeauvillé of the département Haut-Rhin in eastern France. The municipality has a population of about 5,800. Together with Lièpvre, Rombach-le-Franc and Sainte-Croix-aux-Mines it forms the Communauté de communes du Val d'Argent.
The first mention in a written document dates from the period of Thierry II, Duke of Lorraine, who in 1078 donated the tithes of Sainte-Marie and Saint-Blaise to the monastery of Lièpvre. After the death in 1381 of the last lord of Eckerich, a treaty in 1399 awarded one half of Sainte-Marie-aux-Mines to the dukes of Lorraine, the other half passed to the lords of Rappolstein (Ribeaupierre). Prior to the French Revolution of 1789, the community remained split into two intirely separate entities, each having its own administration, laws and even religion. In the Middle Ages, silver was effectively exploited in the mines of Sainte-Marie-aux-Mines. Although the name of the church dedicatd to the Virgin Mary had already been mentioned in the 11th century, the name of the village appears only in the 16th century. A plan of the mines dating from 1580 shows the agglomeration that we today know as Sainte-Marie-aux-Mines under the name Marienkirch. After 1550 the Reformation was introduced in the county of Ribeaupierre, while Lorraine remained catholic. Textile industry was introduced in Sainte-Marie in about 1755. The town was also well-known for its printers as early as 1722. Afther the French-German War of 1870/1871, Alsace and Lorraine became an Imperial Territory of the newly-founded German Empire. Returned to France after World War I, the region was annexed by Germany again in 1943, but was finally returned to France in 1945. For the role of its inhabitants in the Résistance, Sainte-Marie-aux-Mines was awarded the Croix de guerre in 1948.
The picture on glass no. 2423 is labeled

Place d'Alsace-Lorraine.

---