| | |
| --- | --- |
| FRANCE | FRANCE |
| région: Grand Est | |
| département: 68, Haut-Rhin | |
map →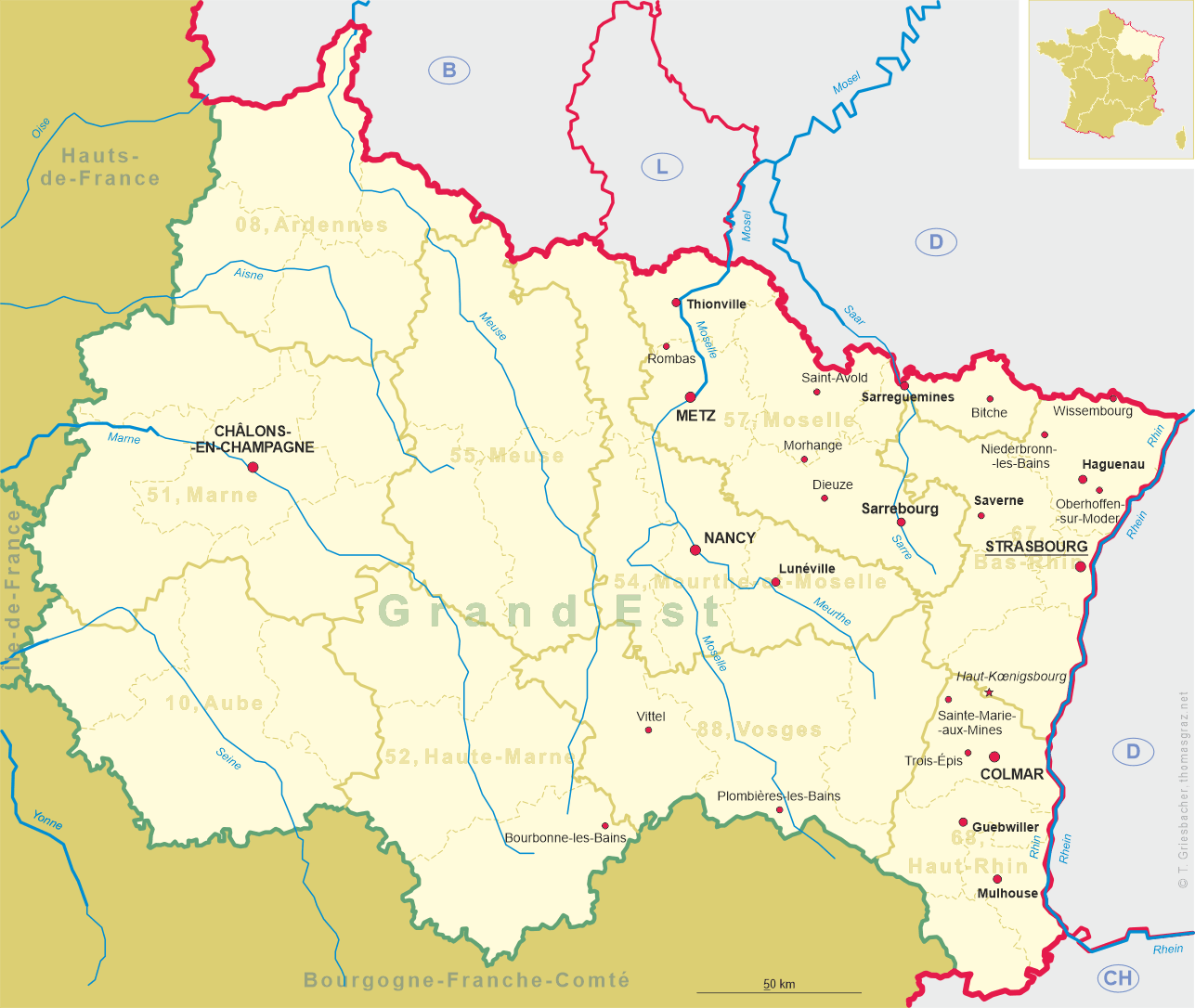 Guebwiller
• lt: Gebvileras
• de: Gebweiler
• ru: Гебвиллер
• uk: Гебвіллер
Guebwiller (in German: Gebweiler) is situated at an elevation of 300 m at the foot of the Vosges mountains, about 25 km southeast of Colmar. The Ballon de Guebwiller, the highest point in the Vosges, lies 8 km to the west of the town. The city is the sous-préfecture of the Arrondissement Guebwiller and the chef-lieu of the canton of the same name. The municipality has a population of about 11,500 (1999).
Gebunvillare was first mentioned in AD 774 in a deed of donation in favour of the monastery of Murbach. During the 12th century the rural village began to develop into a medieval town during the 12th century. Between 1270 and 1287 the town was fortified. Towards the end of the 14th century, the town prospered being the capital of the principality of Murbach. In 1445 Guebwiller, being protected by its town walls, withstood an assault of the Ercorcheurs. During the Thirty Years' War (1618–1648) Guebwiller was sacked by Swedish troops. Afther the end of the war, Guebwiller became part of France in 1648. Afther the secularisation of the chapter of Murbach between 1761 and 1764 the domination of the town by the monastery ended wit the French Revolution. The first textile facturies were installed at the beginning of he 19th century and Guebwiller later became the second-most important textile manufacturing place in the Alsace region after Mulhouse. Together with most of the Alsace region Guebwiller was occupied by Nazi Germany during World War II but was reincorporated into France in 1945.
The

church of Notre-Dame [background left], built in 1762–1785 by the architect Louis Beuque, is the largest neo-Classical church in the Alsace region. The church was commissioned after the Imperial abbey of Murbach had been transferred to Guebwiller in 1759. Following the secularisation of the abbey the church received the status of a collegiate church in 1764. In 1803 it became the parish church of Guebwiller, and in 1803 parts of the rich interior furnishings of the old church of Saint-Legér were transferred here. The north tower was constructed in 1844–1846, whereas the south tower never was completed. The church also received a magnificent organ, built by the Alsatian organ builder Joseph Rabiny. In 1908 the organ was replaced by a new instrument with 45 stops, built by Charles Mutin of Paris. The organ case is still the original of 1785. The church tower holds five bells, the largest of which weighs more than three tons.
The physicist Alfred Kastler (1902–1984) was born in Guebwiller. In 1966 he was awarded the Nobel Prize in Physics "for the discovery and development of optical methods for studying Hertzian resonances in atoms".

---