| | |
| --- | --- |
| ÖSTERREICH | AUSTRIA |
| Bundesland: Niederösterreich | Lower Austria |
| Bezirk: Horn | |
map →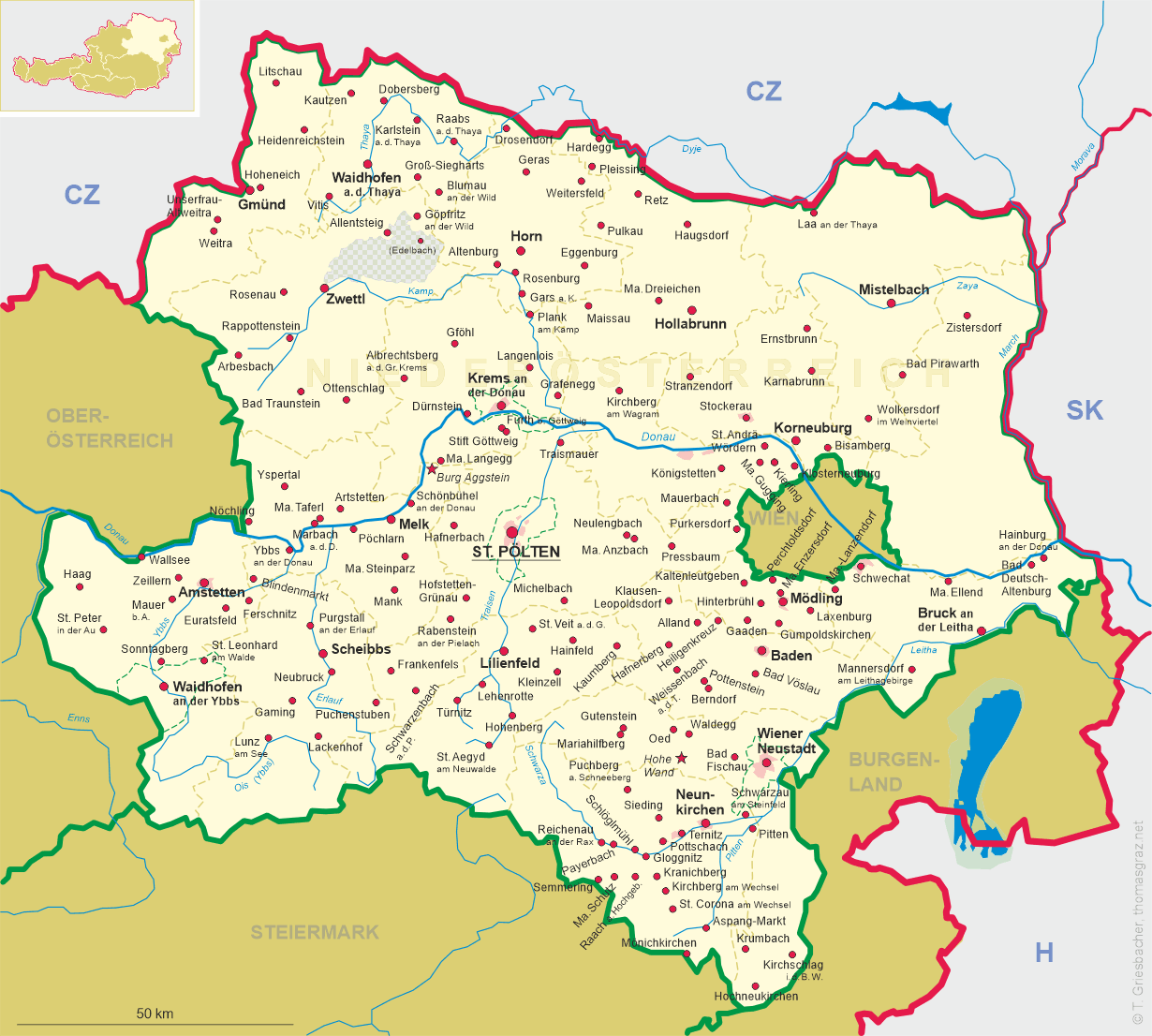 Gars am Kamp
• prev.: Gars-Thunau
• lt: Garsas prie Kampo
• ru: Гарс-ам-Канп
The market town Gars am Kamp is situated at an elevation of 256 m on the river Kamp in the Waldviertel region of Lower Austria. The rights as a market town were granted in 1715.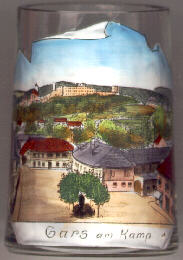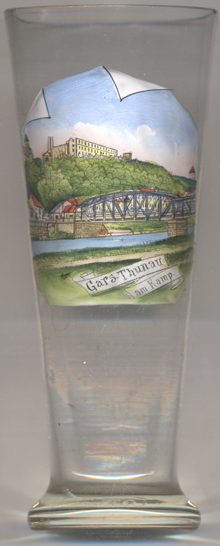 The

castle [top] on a hill in the cadastral district Thunau am Kamp on the right bank of the river goes back to an old fortified place of the perhistoric late urnfield culture. A slavonic fortress, which had been surrounded by ramparts and a church from the 9th/10th century, was destroyed in 1041 by the Babenbergs, who erected a high fortress, which became the residence (1075–1095) of Margrave Leopold II (the Fair) (1050ч). The castle is supposed to be the birth place of Margrave Leopold III (the Saint) (1073–1136) who later moved his residence to Klosterneuburg. The castle was expanded in the 12th and13th centuries, its residential tract was enlarged from the 14th to the 16th century, but fell into disuse after a fire in 1809. In 1973 the ruins were renovated and are used today for open-air opera performances.
The

church of Sankt Gertrud [just left of the castle, barely visible] has a Romanesque-Gothic tripartite nave with three Gothic apses, and a west tower. A chapel was added in the south after 1395.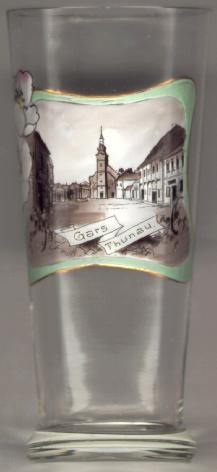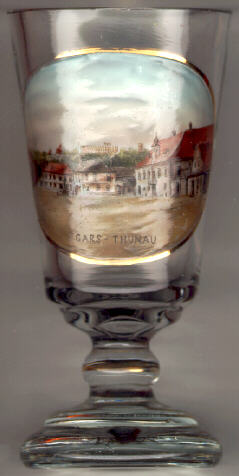 The

parish church Simon und Judas Taddäus [left] goes back to a chapel that was first mentioned in 1393. After a large fire in 1620 it remained in ruins for several years, but eventually was replaced by a new church in 1624. The church was remodelled in Baroque style in 1724–1727.
The famous Austrian composer Franz von Suppé (1819–1895; born Francesco Ezechiele Ermenegildo Cavagliere Suppé-Demelli in Spalato, now Split, HR) had lived in Gars am Kamp for many years. His operetta 'Boccaccio' was finished here in 1879. In 1878, he built a mansion in Gars am Kamp as a summer residence, which from 1973 on housed a Suppé museum (since 1995 located in the

town hall [right, no. 324: right] of Gars am Kamp).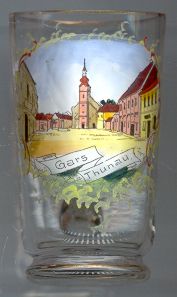 ---