| | |
| --- | --- |
| ÖSTERREICH | AUSTRIA |
| Bundesland: Niederösterreich | Lower Austria |
| Bezirk: Waidhofen an der Thaya | |
map →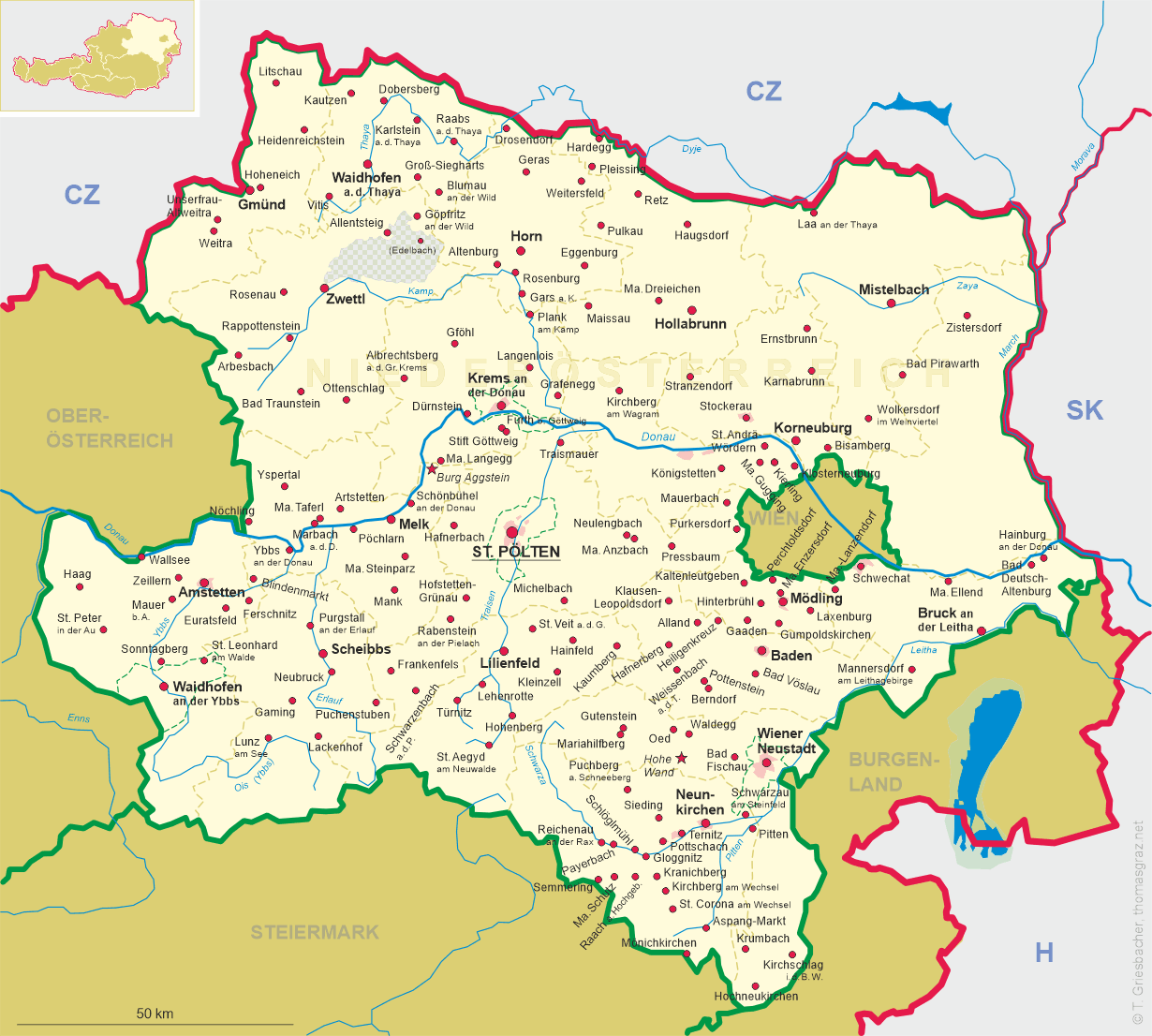 Karlstein an der Thaya
• lt: Karlšteinas prie Tajos
• cs: Karlštejn nad Dyjí
• bg, ru: Карлштайн-ан-дер-Тайя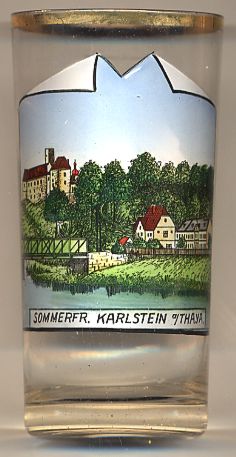 Karlstein an der Thaya is situated at an elevation of 442 m on the river Thaya in the northern Waldviertel region of Lower Austria. The municipality has a population of about 1,600 (2001).
The oldest written mention of Chadelstain dates from 1112. During the 18th century, Karlstein became a regional centre of clockmaking. By 1784 Karlstein had obtained the privileges of a market town.

Karlstein castle [background left] was first mentioned in AD 1112. Of this earliest castle almost nothing remains; the oldest parts of the existing castle date from the 14th century. The late Gothic chapel goes back to the 16th century. In 1880, the castle became the seat of a clock factory. In 1914, at the beginning of World War I the castle was converted into a detention centre. When the Montenegrin General Staff was captured, its members were detained here. After the war, in 1919/1920, the leader of the Hungarian Communists, Béla Kun, was detained in the castle. Later, the castle became a youth hostel, and during the 1960s it was also used as a guesthouse.
Other glasses in this collection
showing places called Karlstein:
Karlštejn (CZ)

---