| | | |
| --- | --- | --- |
| FRANCE FRANCE | | | ITALIA ITALY |
| région: Auvergne-Rhône-Alpes | | | regione: Lombardia |
| département: 73, Savoie | | | provincia: Torino |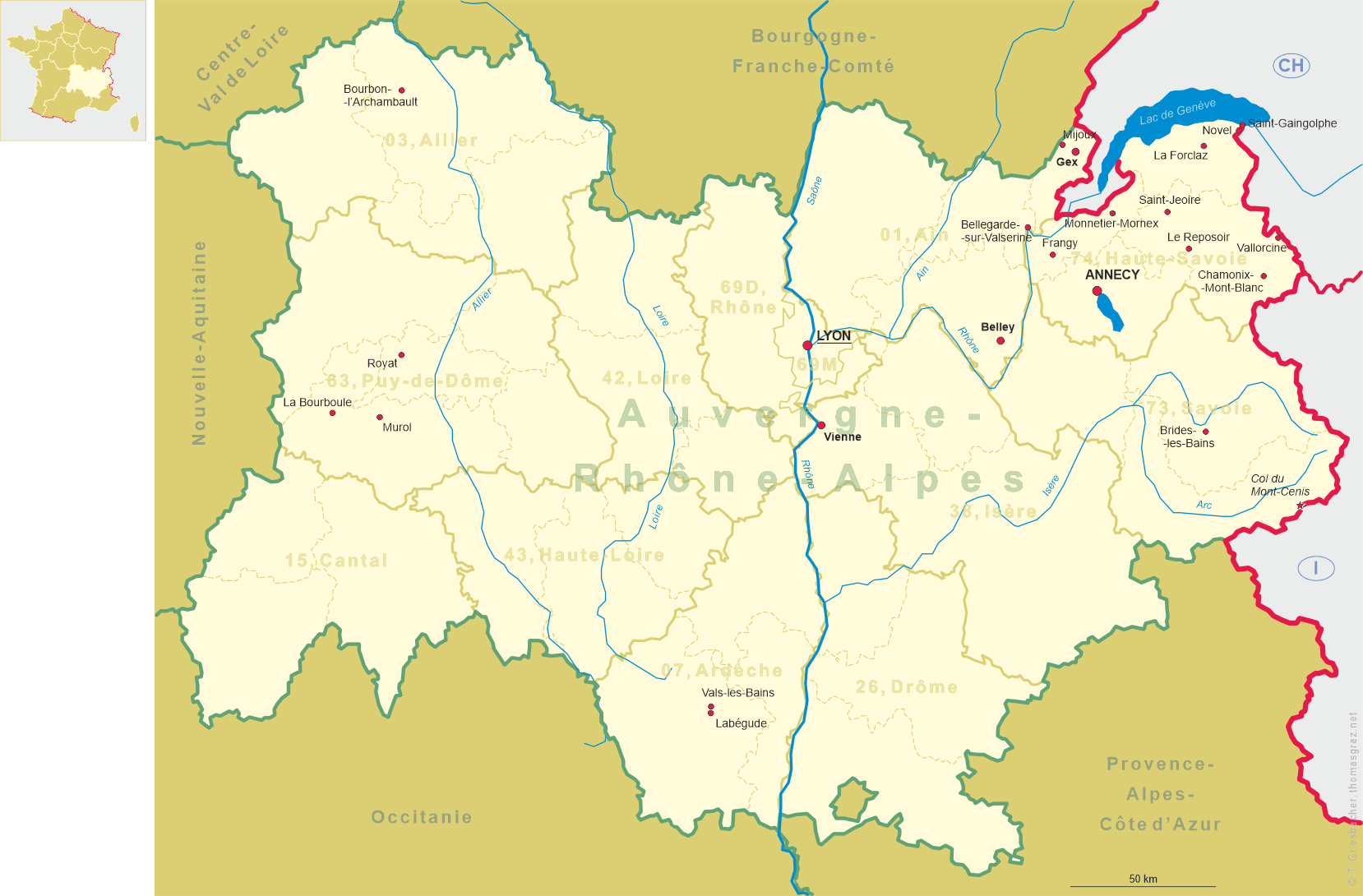 ← map F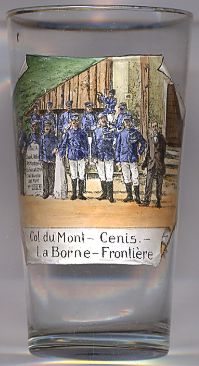 The Col du Mont-Cenis (French) or Colle del Moncenisio (Italian) is a pass (2,083 m) between Savoy in France and the province of Torino in Italy. The pass also forms the limit between the Cottian and the Graian Alps.
A road over the pass was built between 1803 and 1810 by Napoleon. A Fell mountain railway system, named after its inventor John Fell and worked by English engine-drivers, was opened alongside the road in 1868, but was dismantled in 1871, on the opening of the Mont Cenis Tunnel.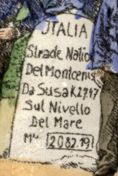 The glass is labeled in French,

La Borne-Frontière ('the border pillar'). The picture actually shows the border stone on the Italian side, labeled in Italian "ITALIA / Strade Natio[nale] / Del Montcenis[io] / Da Susa K 27.47 / Sul Nivello / Del Mare / M 2082.19". Today's road from Susa in the Italian provice of Torino up to the Colle del Moncenisio (today's spelling without the 't') only takes 17.1 kilometres, so the distance given in the drawing on the glass could be a drawing mistake (unless the road of 1803 really was 10 km longer). The elevation of the pass is given on the glass as 2,082 metres; the actual elevation by today's measurements is 2,083 metres.

---