| | |
| --- | --- |
| FRANCE | FRANCE |
| région: Bretagne | Brittany |
| département: 56, Morbihan | |
map →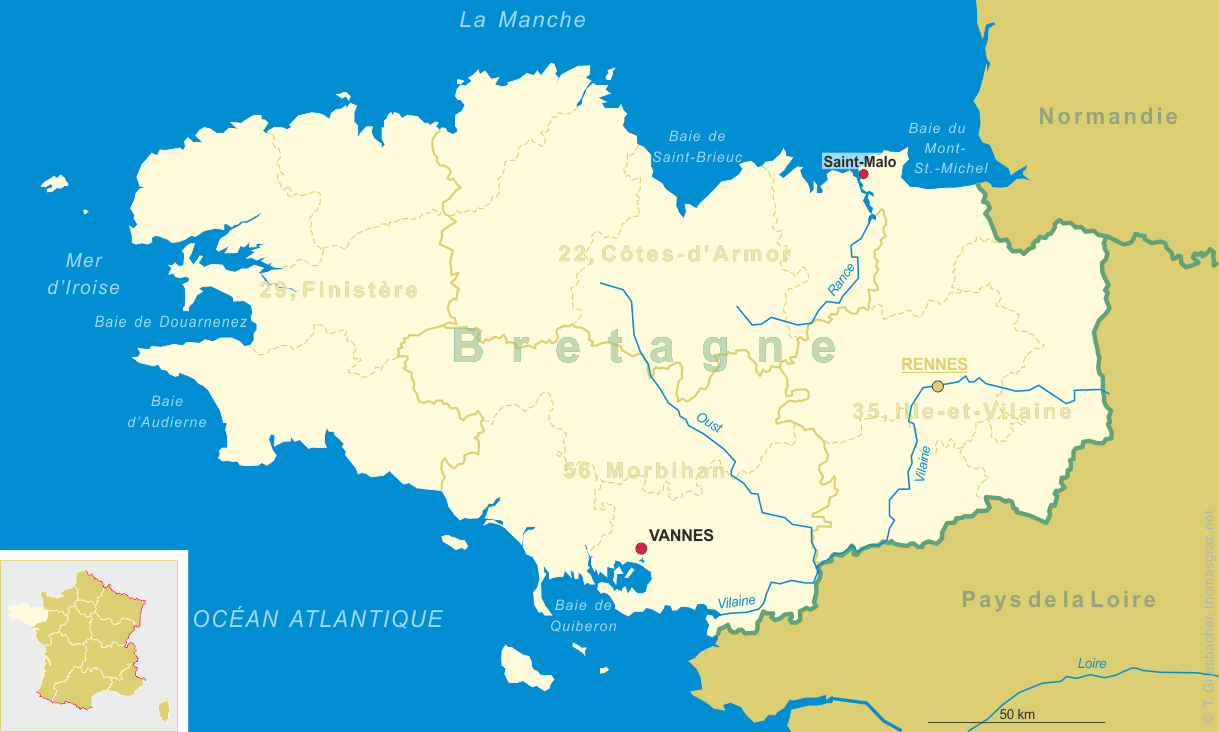 Vannes
• bre: Gwened
• lt: Vanas
• bg, mk, sr: Ван
• ru, uk: Ванн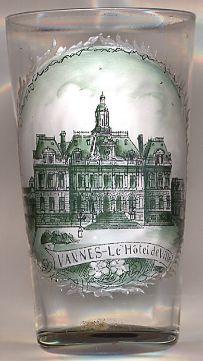 Vannes is located on the Gulf of Morbihan at the mouth of the Vannes River. It is around 100 km northwest of Nantes and 300 km west of Paris. Vannes is the capital of the département Morbihan and the chef-lieu of the cantons Vannes Centre, Vannes Ouest and Vannes Est. Vannes has a population of about 53,100 (2006).
Vannes goes back to the Gallo-Roman town Darioritum which was founded bythe Romans in the 1st century. The diocese of Vannes was erected in the 5th century. The Council of Vannes was held there in 461. The independence of Brittany ended in 1532 after a meeting of King François I with the Breton estates. In 1759 Vannes was used as the staging point for a planned French invasion of Britain. A large army was assembled there, but it was never able to sail following the French naval defeat at the Battle of Quiberon Bay in November 1759.
The

Hôtel de ville (City Hall) [left] was built in 1847 on the foundations of an earlier construction in Italian Renaissance revival style by the architect Amand Charier. The construction was finished only fourty years later, in 1886. Since 1992 the building is listed as a historical monument.

---